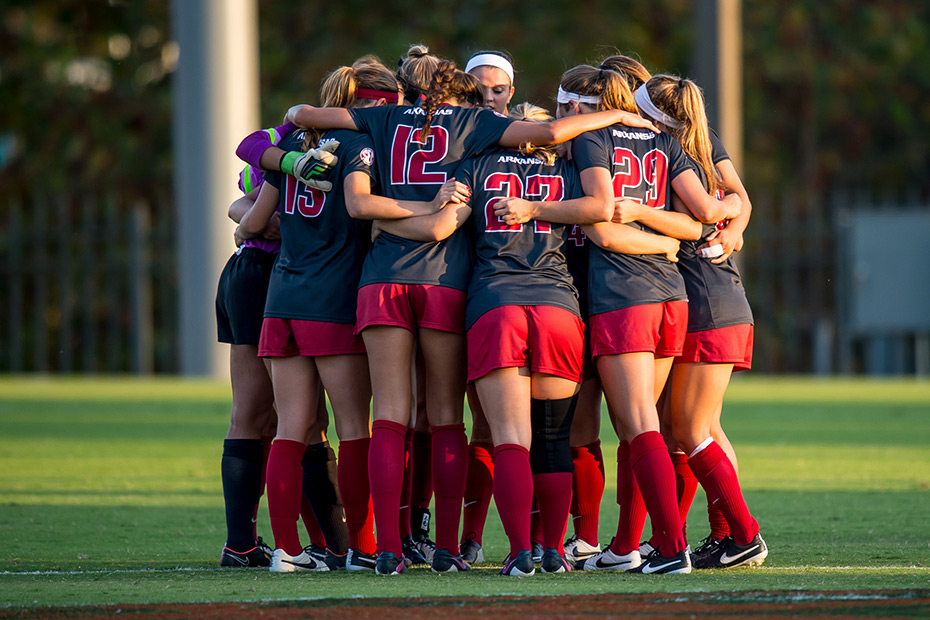 Back-To-Back Victories
HARRISONBURG, Va. – Arkansas (2-0) defeated VCU 2-1 Sunday afternoon completing its two-game East Coast road trip with back-to-back victories.
After VCU jumped ahead 1-0 early in the first half, freshman midfielder/forward Stefani Doyle scored her third goal in only her second game as a Razorback with an equalizer in the 57th minute. Freshman Kayla McKeon sealed the game for Arkansas with her goal in the 78th minute of play assisted by senior defender Erika Miller.
"First off, hats off to VCU. They came out flying in the first and we failed to match it," Arkansas head soccer coach Colby Hale said. "We got beat in some areas in that half and we aren't accustomed to being beaten. Down deservedly at the half, I thought our response was tremendous. There are certainly some lessons to learn this week against two good opponents on the road. It's always good to learn those lessons and find a way to win. Thanks to JMU for a first class staff and facility."
Arkansas led VCU in shots (11-7), shots on goal (5-3) and corners (13-4).
The Razorbacks head back to Fayetteville for a big matchup at home on Friday, Aug. 26 against 2015 NCAA Tournament runner up and No. 3-ranked Duke at Razorback Field.
For more information about Razorback Soccer, follow @RazorbackSoccer on Twitter, Instagram and Facebook.