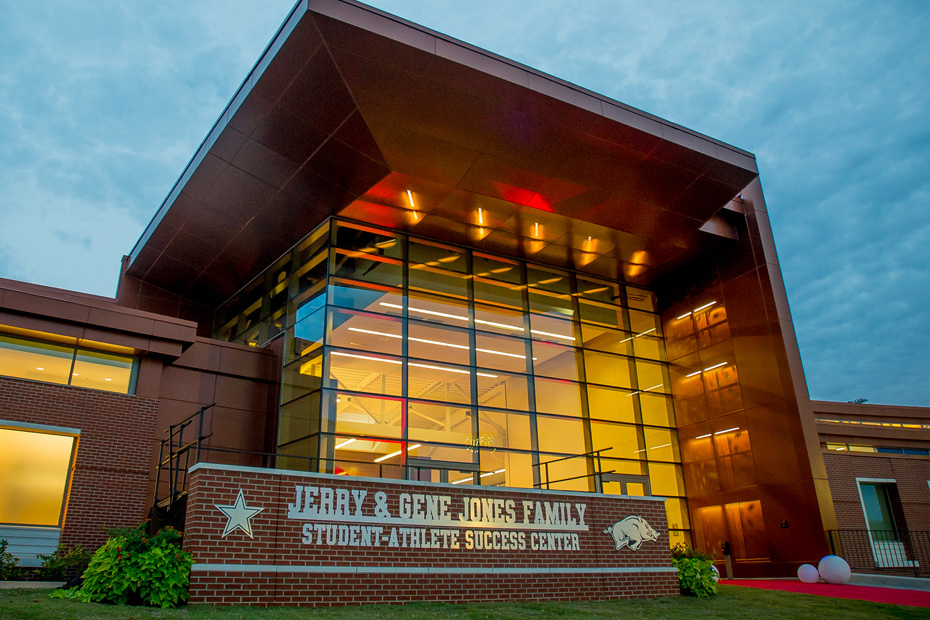 Sedberry Named Assistant Athletic Director
FAYETTEVILLE, Ark. – University of Arkansas Vice Chancellor and Director of Athletics Jeff Long announced Wednesday that Marcus Sedberry has been named Assistant Athletic Director for Student-Athlete Development and Administration.
No stranger to Northwest Arkansas, Sedberry spent two years (2012-14) at Arkansas as the Director of Student-Athlete Development and left to assume a position in the NFL as the Director of Player Engagement for the Philadelphia Eagles.
"I am excited to welcome Marcus and his wife Tai back to the University of Arkansas," Long said. "Marcus is a talented and skilled educator who will work extremely well with our Student-Athlete Development staff and our Academic Support staff as we strive to improve upon the programs we provide our student-athletes. His professional sports experience will benefit any student-athlete whether they pursue a professional sports career or a career outside of athletics."
Sedberry will join Arkansas's senior staff after working for the Philadelphia Eagles. While in Philadelphia, Sedberry's player engagement responsibilities included enhancing overall team culture, financial education, career development, mentoring, rookie orientation, crisis intervention, continuing education and working closely with coaches and players to improve team performance.
"I am appreciative of Jeff Long for the opportunity to return to the University of Arkansas and work with Dr. Charles Small and the Student-Athlete Development staff," said Sedberry. "The Razorbacks have outstanding traditions, and one of the elite student-athlete development programs in the country. I am excited to join a great team dedicated to development and student-athlete success on-and-off the field of competition."
He also played a role in football operations with the Eagles, collaborating with strength and conditioning, sports science, nutrition and athletic training areas to ensure a consistent culture of high performance. In addition, Sedberry assisted with team travel, practice planning, free agent recruitment, rookie player evaluations, as well as oversight of team psychologist and mental conditioning personnel.
As the director of student-athlete development at Arkansas from 2012-14, Sedberry was responsible for overseeing life skills and career development programs. Sedberry was the advisor for the Student-Athlete Advisory Committee and was part of the Athletic Department Performance Team, which ensures student-athlete welfare and a consistent standard of care with sports medicine, athletic training and sports psychology.
Before joining the Arkansas athletics department, Sedberry was a member of the senior staff at the University of Central Florida as the Director of Student Services. He was in charge of the creation, development, supervision, implementation and evaluation of life skills programs for all UCF student-athletes.
In 2015, Sedberry served as the chair of the Life Skills/Student-Athlete Development Committee for the National Association of Academic Advisors for Athletics (N4A) and has served as a consultant for the National Consortium for Academics and Sports. He also was selected as a member of the NCAA's Leadership Institute in 2011.