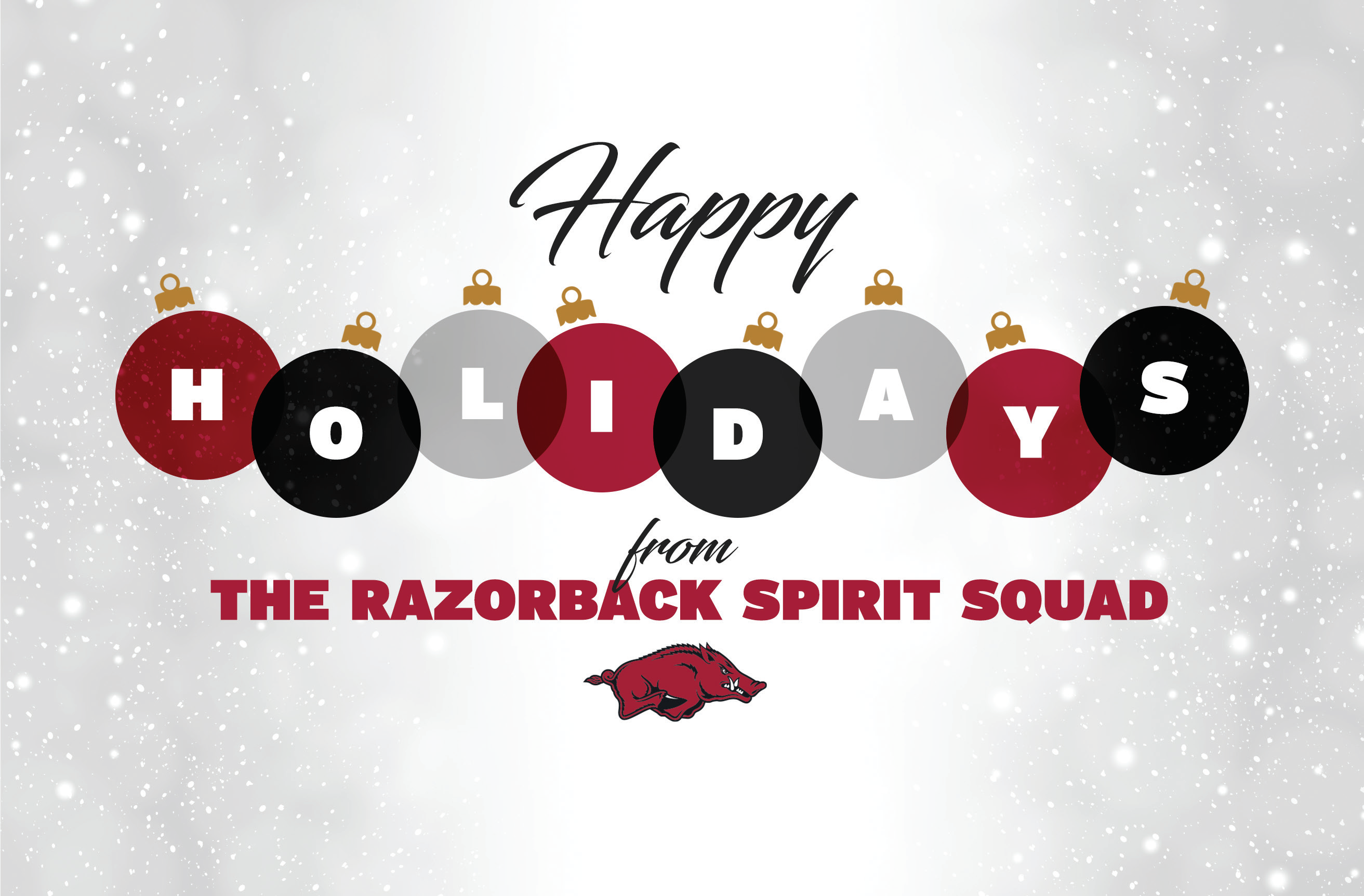 Send A Holiday Card To Razorback Loved Ones
The Arkansas Spirit Squads will be lifting spirits of Razorback fans throughout the Natural State and around the nation by sending holiday cards to those who are unable to see loved ones this holiday season.
"We hope to bring some Holiday Spirit during this unique year when traditions might be a little different and families may be unable to gather as usual", said Brooke Bailey, Director of the Razorback Spirit Program. "It brings us joy as well to be able to reach out to our fans in a personal way."
The thought of sending notes to fans originated from a previous card effort, "Nursing Home Notes," which provided notes to senior citizens in nursing homes and assisted living facilities. This initiative included more than 250 handwritten notecards sent to Razorback fans across the country as well as patients at the Northwest Arkansas Children's Hospital.
"We are looking forward to writing notes to our loyal fanbase and hope this encourages others to send a card as well." Bailey added.
Fans may request a card to be sent to a loved one by clicking here.