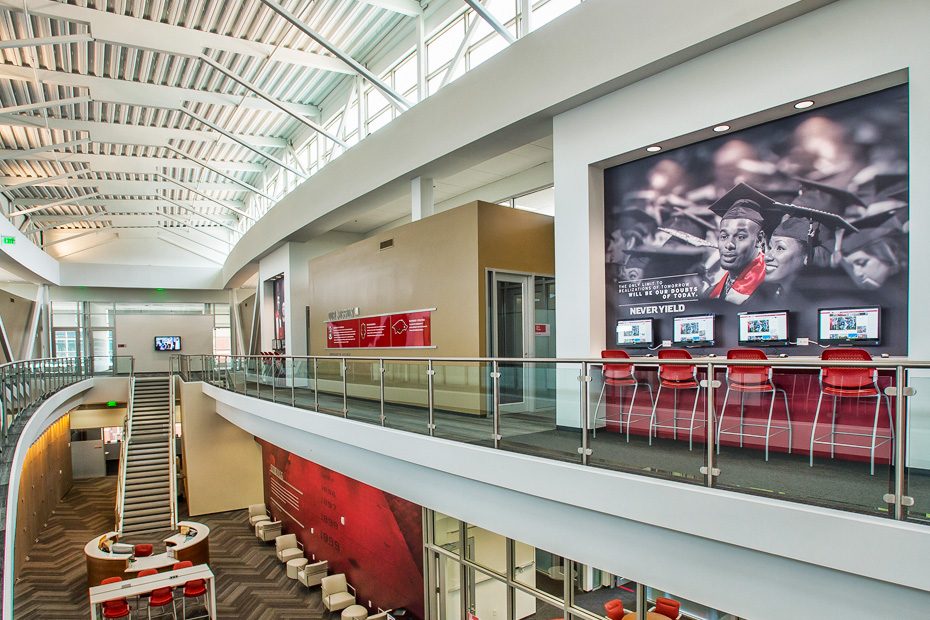 Small Promoted to Assistant Athletic Director
FAYETTEVILLE, Ark. – University of Arkansas Vice Chancellor and Director of Athletics Jeff Long announced Tuesday that Dr. Charles Small has been promoted to assistant athletic director for academic services. Small joined the University of Arkansas athletics staff May 2014, as the director of student-athlete development.
"Dr. Small has been an instrumental part of our leadership team in the Office of Student-Athlete Success and will now help chart our course on academic initiatives," Long said. "In the past several years as a program, we have made tremendous strides academically. Charles will help lead us forward as we strategically build on those academic achievements to further enhance the graduation rates of our student-athletes."
In his new role, Small will have oversight of the academic support and educational enrichment services units. These units are responsible for coordinating tutoring, assisting with class scheduling, study skills, time management, monitoring academic eligibility and progress towards degree requirements and strategically supporting student-athletes to meet their fullest potential academically.
"I am honored and grateful for the opportunity to help empower our student-athletes in this role," Small said. "Through Vice Chancellor and Director of Athletics Jeff Long's vision, our student-athletes are surrounded by caring and dedicated administrators and coaches. We continue to make a concerted effort to cultivate our student-athletes through our services. We have a talented staff, who are passionate about promoting academic success."
During his two years as director of student-athlete success, Small served as a member of the Office of Student-Athlete Success (OSAS) leadership team and oversaw the day-to-day operation of the student-athlete development program. Small was also responsible for supervising the student-athletes' career and personal development programs.
Additionally, Small also serves as the advisor for the Student-Athlete Advisory Committee (SAAC) and is an active participant in the Athletic Department Performance Team. Small collaborates with units in the Division of Student Affairs as the athletics representative on the RazorCAT team focusing on campus resources, helping student-athletes adjust to campus life and integrating them with the student body. His other responsibilities include coordinating drug testing, education and counseling. Small is the department's liaison for student-athlete exit interviews and assisting with conduct sanction tracking for student-athletes.
Small also serves as an adjunct faculty member in the School of Social Work at the University of Arkansas. On January 2015, Small graduated from the Sports Management Institute (SMI), a national executive management program for sports management professionals.
Prior to coming to Arkansas, Small worked as the assistant athletic director for Student-Athlete Enrichment at the University of New Orleans. Small was the lead administrator and assisted in developing and coordinating the Department of Athletics' strategic plan. His other responsibilities included serving as the sport administrator for men's and women's track and field and taking part in search committees assisting in hiring the head baseball and track and field coaches along with the assistant volleyball coach. Small managed the student-athlete enrichment unit's budget and monitored more than 175 student-athletes' academic progress. Additionally, he was responsible for oversight of the life skills programming.
Small began his career at the University of Pittsburgh as an assistant director of life skills. In that capacity, Small played a vital role in coordinating Pitt's comprehensive life skills program, including community service efforts and other programs geared to empower and educate student-athletes.