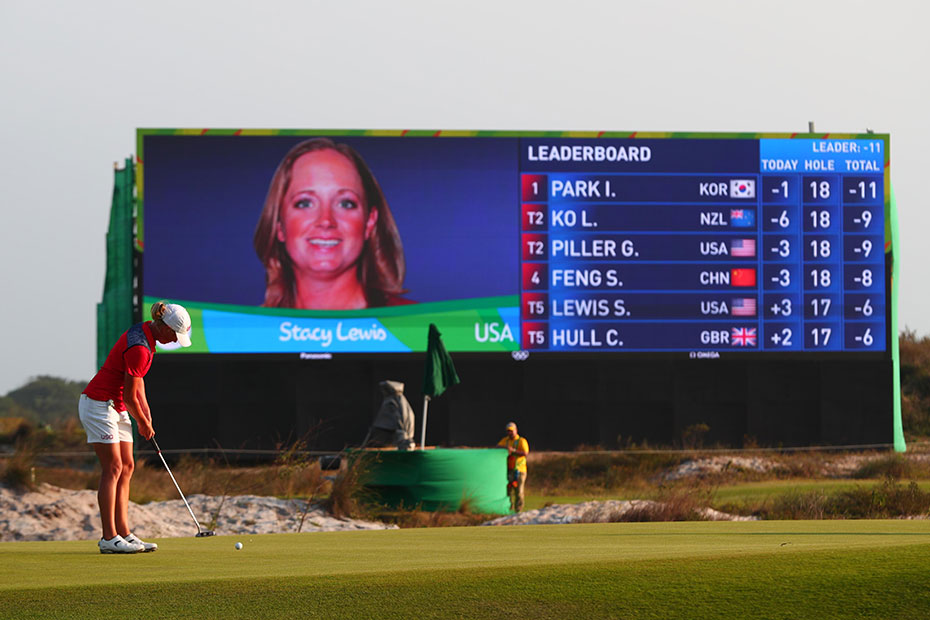 So Close
RIO DE JANEIRO, Brazil – It's a game of inches and former University of Arkansas All-American Stacy Lewis was one inch short of an Olympic medal as the final round came to a close at the Olympic Golf Course in Rio De Janeiro, Brazil, on Sunday.
Lewis fired a final round 5-under 66 coming up one shot short of the medal stand. Lewis had a great final round playing the front nine 3-under and she added two birdies on Nos. 16 and 17 making a run at the leaders. Lewis needed a birdie on the final hole and her putt hung on the lip of the cup refusing to fall.
The former Razorback finished tied for fourth overall shooting 70–63–76–66—275.
Former Razorback Gabriela Lopez finished tied for 31st playing for her home country of Mexico. Lopez was 2-under on the front nine and added three bogeys on the back side finishing with a 33–39—72. Lopez wrapped up her Olympic experience shooting 71–67–76–72—286.