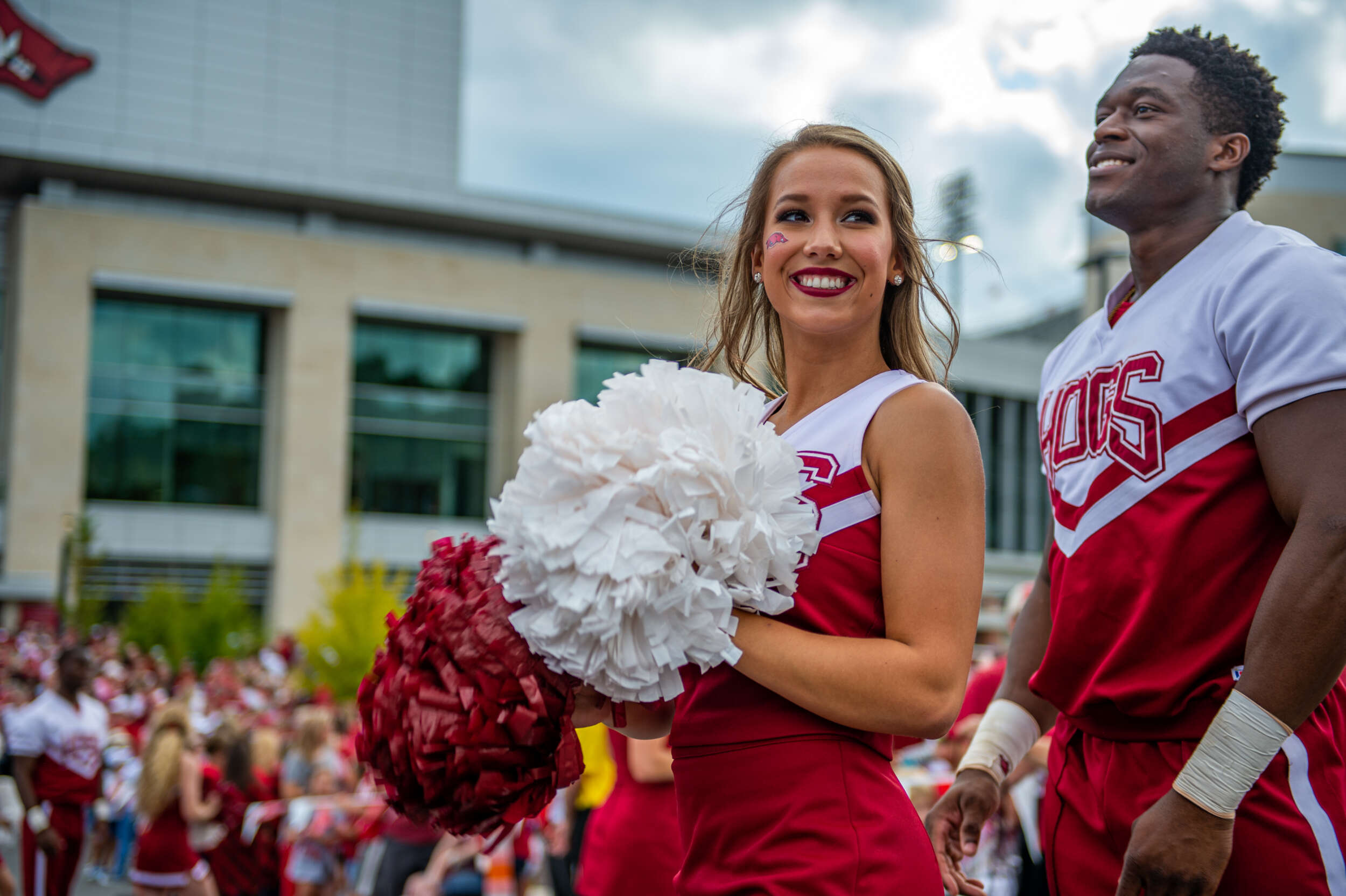 Spirit Squads Host Virtual Clinic on Dec. 6
The Razorback Spirit Squads will be hosting a Virtual Collegiate Prep Clinic on Sunday, December 6th from 9 a.m. to 11 a.m. The clinic is open to high school students in grades 9-12 along with current University of Arkansas and transfer students.
Participants will have the opportunity to hear from the coaching staff, watch technique demonstrations and participate in a small group Q&A with current squad members.
Registration is $25 and interested students can register by clicking here.