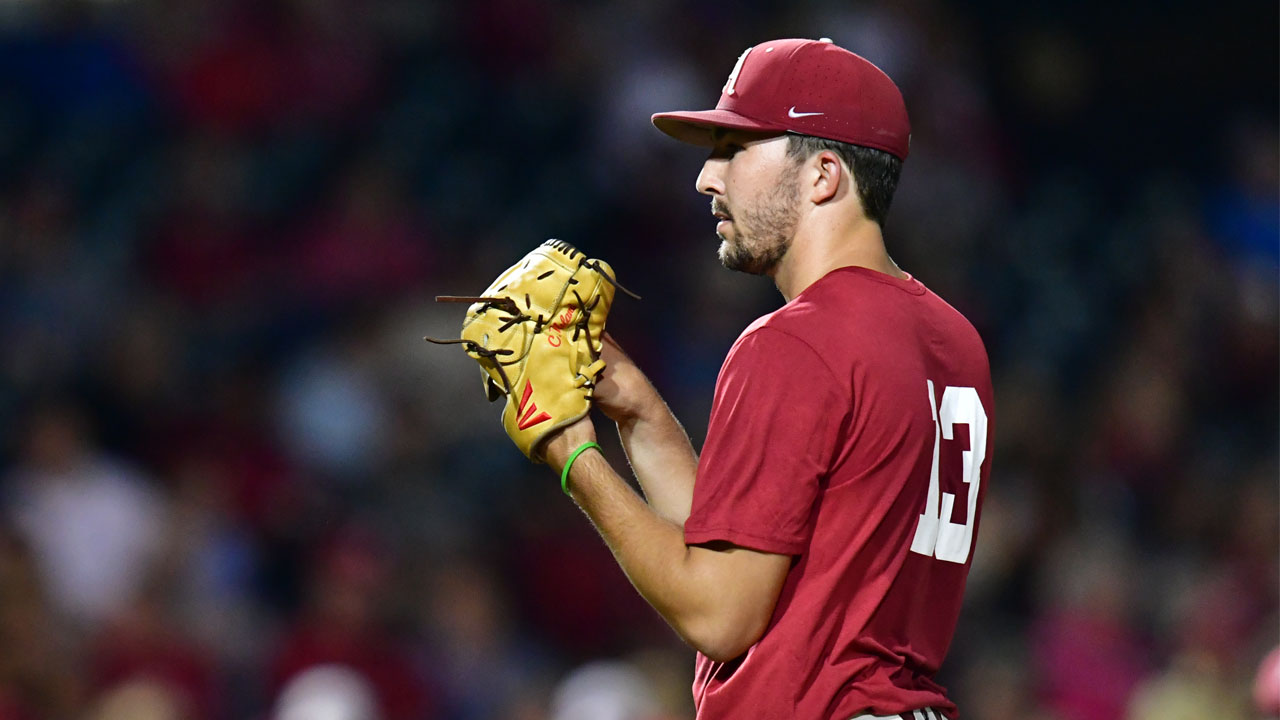 Starting Pitching Highlights Final Fall Exhibition
STILLWATER, Okla. – The Razorback baseball team got a good taste of what life on the road will be like in the spring after completing 14 innings against Oklahoma State on Saturday in Allie P. Reynolds Stadium.
Oklahoma State led 1-0 after nine innings before Arkansas took a 2-1 lead in the 10th. Eventually, the Cowboys capped the day with a five-run 13th inning to win, 7-2, but the Razorback pitching staff looked strong through the first nine innings.
2019 Fall Exhibition Schedule
Sept. 20 – vs. Oklahoma – L, 4-3 (14 innings)
Oct. 12 – at Oklahoma State L, 7-2 (14 innings)
Sophomore Christian Franklin led all Arkansas hitters, going 4-for-7 with a run scored. One of his singles came in the top of the 10th inning that got the Hogs' only run-scoring opportunity going as he was brought around by Heston Kjerstad to tie the game at 1-1.
Kjerstad had the other strong hitting line on the team going 3-for-6 at the plate with an RBI and a walk. Kjerstad is one of the top hitters in the Southeastern Conference (SEC) returning for the 2020 season. The 2018 SEC Freshman of the Year is coming off his second-straight season of hitting .325 or higher and has already racked up 174 hits in his career, which is just 45 hits shy of the Arkansas all-time top 10 chart.
As for the pitching, returning rotation members Connor Noland and Patrick Wicklander were stellar in the first four innings, allowing just the one earned run in the second. Both pitchers pitched only two frames and both only allowed one hit. Wicklander was especially efficient needing only 35 pitches and striking out four.
The remainder of the game saw many returners take the mound, but Peyton Pallette and Blake Adams were the two newcomers that combined for 3.2 innings and six strikeouts. Adams pitched the final 1.2 innings and struck out five on 37 pitches.
Arkansas will go through one more week of full team practice before the fall window closes and it moves to individual skill training. The Razorbacks were scheduled to have its annual Fall World Series next week, but due to team injuries, the series has been cancelled.
For more information on Razorback Baseball, follow @RazorbackBSB on Twitter.