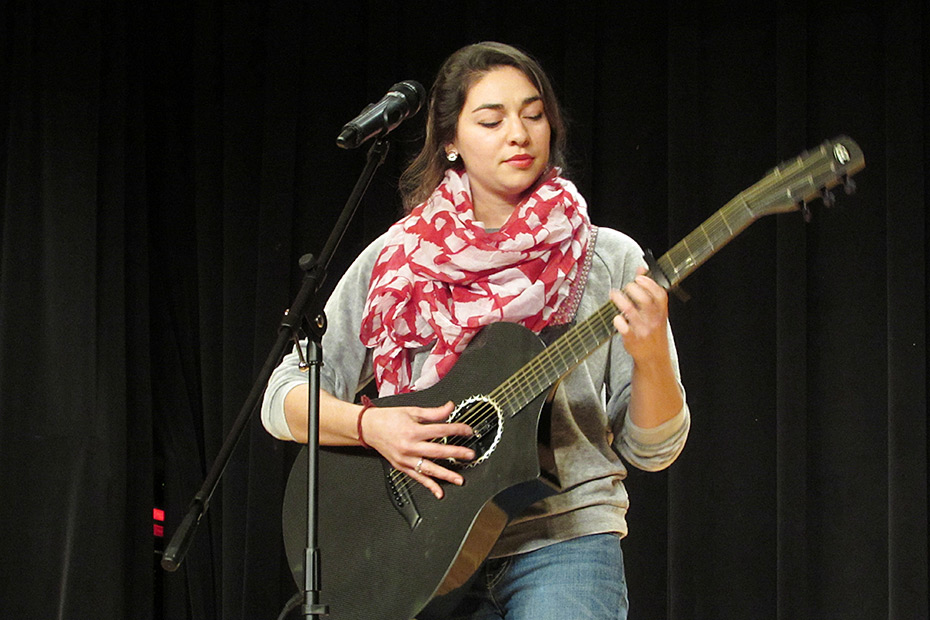 Student-Athletes Showcase Talents For Charity
FAYETTEVILLE, Ark. — Razorback student-athletes expressed their special skills and abilities outside their sports while raising money for charity this past weekend at the third annual Top Hog Talent Show.
Hosted by the Student-Athlete Advisory Committee (SAAC) Sunday evening in the Arkansas Union Ballroom, the event serves as a fundraiser for local charitable and educational organizations.
This year's Top Hog Talent Show raised $500 for the Yvonne Richardson Center, a facility dedicated to providing structured recreation, socialization, and an extracurricular learning environment for the citizens of Fayetteville. The Center was built in memoriam of former Arkansas Razorbacks basketball coach Nolan Richardson's daughter, Yvonne Richardson, who passed away from leukemia.
Contestants included the Razorback volleyball, swimming and diving, and softball teams coordinating dance routines; baseball infielder Rick Nomura sang and played the ukulele; baseball pitcher Cannon Chadwick and football wide receiver Chris Saunders both played the guitar; soccer defender Teni Butler sang a song while playing guitar; and tennis player and SAAC President Flavia Araujo performed in the event immediately after competing in a tennis match.
Guest judges included football fullback Chris Jones, homecoming queen Rachel Reece, Arkansas Student Government President Tanner Bone, and Yvonne Richardson Center Director Tenisha Gist. Associate Athletic Director for Student-Athlete Services Eric Wood served as the event emcee.
Butler and Araujo were both selected by judges as "Best Performances," while Chadwick won the "People's Choice Award."
"I am so happy to be involved in events like this through the Razorback Athletics program," Butler said. "Not only are we able to reach out and make an impact in our community, we are able to remind ourselves and others that we are human and multifaceted. We are athletes, but we are so much more as well. We are students, we are singers, we are dancers, and we care deeply about our university and the positive impact that our lives can have on those who support us with so much passion."