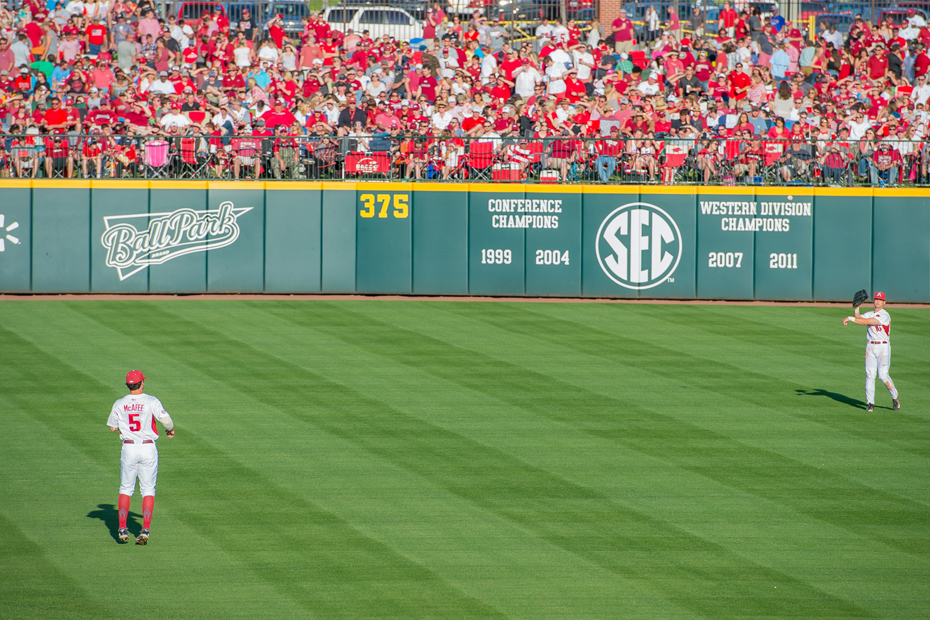 Sunday Student Super Regional Tickets
FAYETTEVILLE, Ark. — Student tickets for the decisive game three of the series with Missouri State will go on sale to students at 9 a.m. Sunday at the Bud Walton Arena box office near the south entrance.
Due to parking lot closures and to avoid confusion and congestion surrounding Baum Stadium on Sunday, student ticket purchases will take place at Bud Walton Arena.
An allotment of 250 general admission tickets in the Hog Pen will be available to students for $15. Students are limited to one ticket per person and must be present to purchase and show a valid and current UA student ID.
Tickets are $15 and forms of payment include cash, Visa, Mastercard, Discover and American Express. 
With capacity crowd anticipated for the Hog Pen area and in an effort to accommodate as many fans as possible, please note cooler entry may be limited and/or stopped as we approach capacity in order to accommodate all ticketed fans.
Per the NCAA, no alcoholic beverages shall be delivered, sold or dispensed for public consumption anywhere in the competition venue, nor shall any such beverages be brought to the site during the championship (i.e., during the period from the time access is available to spectators until all patrons have left the stadium). Coolers and any bags entering the Hog Pen will be searched to ensure compliance with the NCAA's policy. NCAA policy does allow for alcoholic beverages to be dispensed inside private suites, provided it is not delivered during the championship.