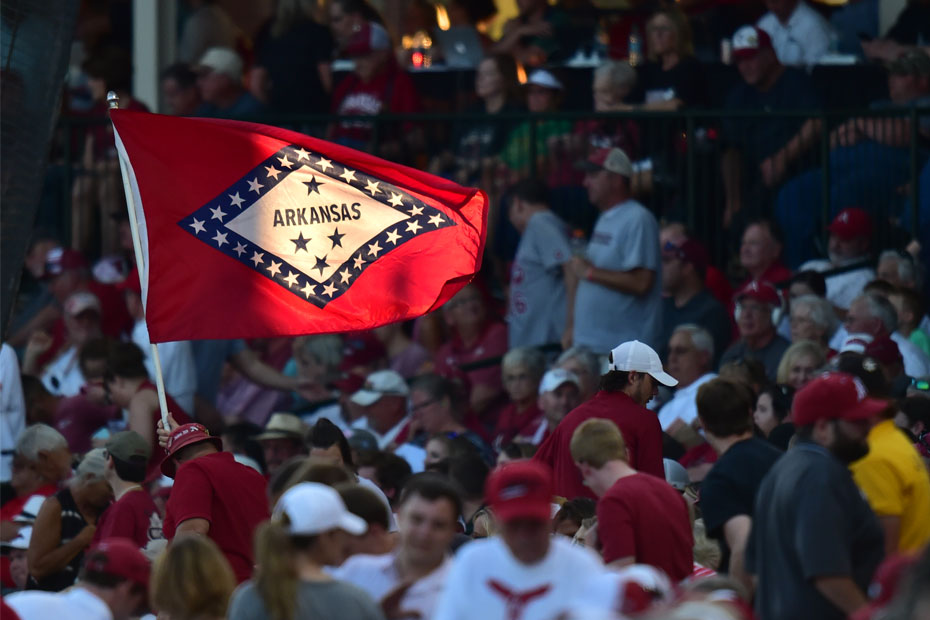 Super Regional Parking Information
To ensure that you have a wonderful experience at this weekend's Super Regional, we wanted to proactively share the following parking and traffic information:
–We encourage all fans to arrive early as we are expecting a capacity crowd and heavy traffic for each game.
–Razorback Foundation members with 2018 baseball parking hangtags are permitted to use their pass(es) for the Super Regional.
–A limited number of ADA spaces are available on a first-come, first-served basis within the Cardinal lot for Cardinal (C) and White (W) passholders.
–Should the Cardinal and/or White parking lots fill to capacity, vehicles with Cardinal (C) and/or White (W) hangtags will be directed to an overflow lot immediately adjacent to Baum Stadium and the Fowler Family Baseball and Track Training Center. Parking personnel will be on-site to direct you accordingly.
–Public Parking will be available in Lot 56 located at the corner of Martin Luther King Boulevard and Razorback Road. From Lot 56, fans will be able to utilize the FREE fan shuttle service where they will be picked up and dropped off at the southeast corner of Lot 56 near the Razorback Soccer Field. The free shuttle service will begin two hours prior to the first pitch of each game and run throughout the game and postgame. Patrons will be picked up/dropped off at the Home Plate Plaza (Gate C).
–Public Parking is also available on a first-come, first-served basis in the Baum East parking lot located across Razorback Road to the east of Baum Stadium as well as the grass area in front of the KeyTronics plant located on Beechwood Avenue, to the northwest of Baum Stadium.
–Public ADA parking is available on a first-come, first-served basis within the Baum East Reserved area.
For more information on Arkansas baseball, follow @RazorbackBSB on Twitter.