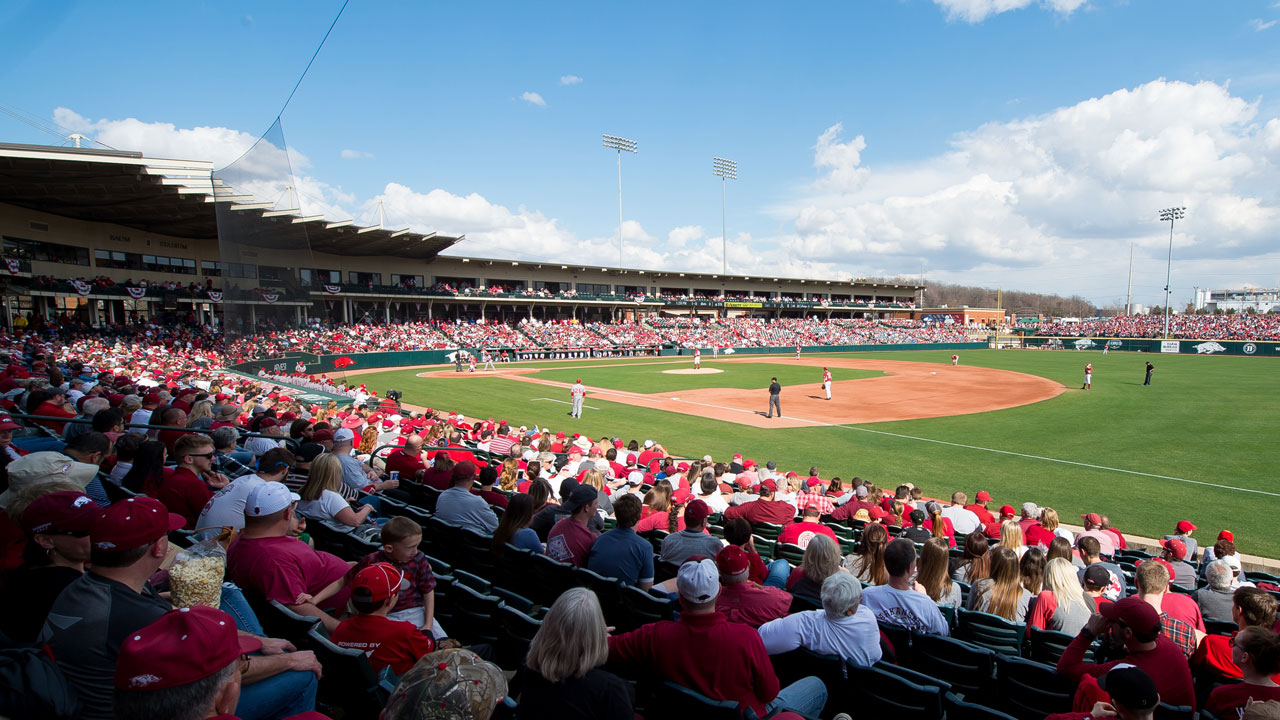 Swatters' Club Dates Set For 2019 Season
FAYETTEVILLE, Ark. – With the 2019 Razorback baseball season just around the corner, fans can mark their calendars down for another set of important dates as the annual Swatter's Club luncheons will begin on Monday, Feb. 11.
The Hilton Garden Inn in Fayetteville will host the event again this year every first Monday of the month during the baseball season with doors opening each day at 11:30 a.m. Lunch will be served for each guest and following the meal Arkansas head coach Dave Van Horn will speak to the crowd. Van Horn will give a brief update on the team as well as take questions from the audience.
The cost to attend is $15, which includes a buffet meal and a drink. Future Swatter's Club meetings will be held on March 4, April 1, and May 13. All luncheons are open to the public.
Arkansas will open the 2019 season against Eastern Illinois on Feb. 15 at Baum Stadium. Tickets are now on sale through the Razorback Ticket Office
For more information on Razorback Baseball, follow @RazorbackBSB on Twitter.