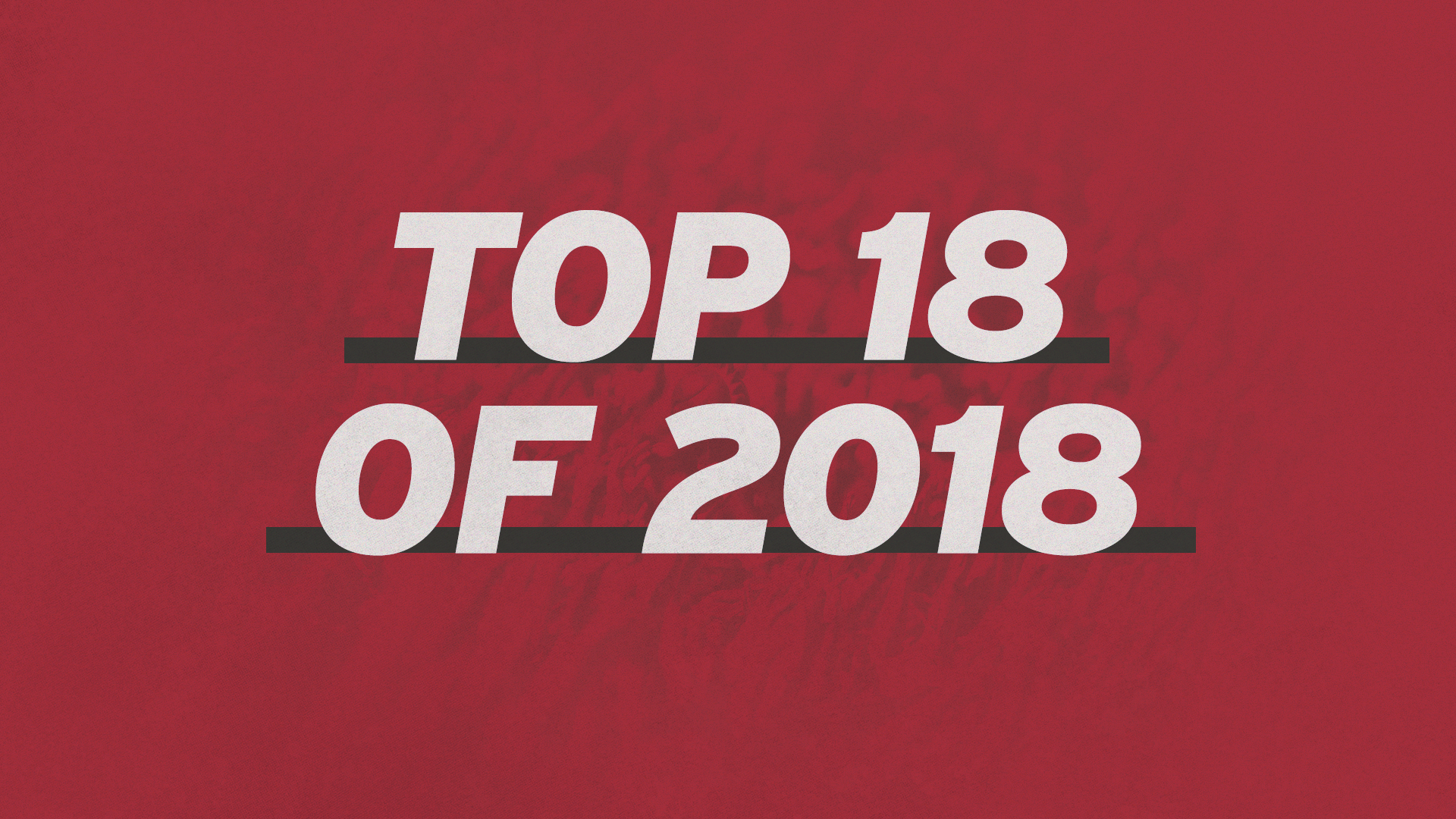 Top 18 Moments of 2018
FAYETTEVILLE, Ark – With 2018 coming to a close, we're looking back at some of the top Razorback moments from the past calendar year. Here's our attempt to rank the top moments, starting with No. 18 and working our way through SEC championships and national titles all the way to No. 1.
No. 18: Whoooaaa Gafford!
Daniel Gafford introduced himself to the college basketball world with a jaw-dropping windmill dunk in the quarterfinals of the SEC Tournament. Go ahead, give it another watch.
No. 17: Yurachek Awards Game Ball to Chad Morris
After the Razorbacks' season opening win vs. Eastern Illinois, Vice Chancellor and Director of Athletics Hunter Yurachek awarded head coach Coach Morris with his first game ball at Arkansas.
No. 16: When you have the shooter's touch, you get the shooter's bounce
With 5 seconds left and trailing by a point, Alexis Tolefree sent the Razorbacks home happy, getting a floater to rattle home as time expired to give the Hogs a road win.
No. 15: Perico Goes Low to Break 54-hole Scoring Record
Earlier this fall, freshman men's golfer Julian Perico fired a final-round 68 after an opening-round 64 and second-round 65 to finish with a three-round total of 197, breaking the school's 54-hole scoring record and winning the Jerry Pate National Intercollegiate. More
No. 14:  Taylor Werner & Hailey Dirrigl Named SEC Scholar-Athletes of the Year
Dirrigil (VB): Volleyball's outside hitter holds a 3.91 GPA as a biomedical engineering major. A triple-minor in mathematics, business and nanotechnology, she plans to enroll in the Nanotechnology Institute at the end of her junior year. More
Werner (XC): A junior from Ste. Genevieve, Mo., Werner holds a 4.0 grade point average in kinesiology: exercise science. She is a member of the SEC Academic Honor Roll and has the distinction of being one of only six Razorbacks to reach Cross Country All-American status as a freshman.
No. 13: DWRRS Renovation & North End Zone Addition Opens & Wild Band of Razorbacks Monument Dedicated
The renovation and north end zone addition of Donald W. Reynolds Razorback Stadium was completed prior to the 2018 football season and it is…spectacular. The $160 million project encompassed a beautiful new North End Zone, Broyles Center and numerous amenities for all fans, including a 360-degree concourse. In addition, the Wild Band of Razorbacks Monument was completed outside the northeast entrance and dedicated prior to the Arkansas-LSU game. If you're looking for a photo-op, this is the place to be.
No. 12: Gymnastics Returns to NCAA Championship
The Razorbacks finished in 2nd place at the Columbus Regional, punching their ticket to the NCAA Championships for the first time since 2013.
No. 11: 5 pounds, 8 ounces and ALL Hog
On Saturday, April 19 at the Stokes Family Farm in Dardanelle, Arkansas, we welcomed Tusk V to the world. Tusk V is the son of the current Razorbacks' live mascot, Tusk IV, a Russian boar which closely resembles the type of "wild band of razorback hogs," first described by then Arkansas head football coach Hugo Bezdek in 1909. Tusk V will take over official mascot duties in time for the 2019 Razorback Football season, after his father, Tusk IV, retires.
No. 10: Soccer Goes UNBEATEN at Home
Talk about a home field advantage… the Razorback women's soccer team went 10-0-1 at Razorback Field this season, including a 5-1 victory against Little Rock in the first round of NCAA Tournament action.
No. 9: Fassi Tabbed Nation's Best Collegiate Women's Golfer
Junior women's golfer Maria Fassi capped off a record-setting season as the 2018 winner of the ANNIKA Award presented by 3M, the honor for the top player in Division I women's college golf.
No. 8: Biggest Hog Call… Ever
On Friday, Aug. 31 Hog fans all around the globe stopped what they were doing at 1 p.m. to Call the Hogs!
No. 7: Softball Advances to First-Ever Super Regional
Playing as the No. 13 national seed, the University of Arkansas softball team turned the program's first-ever NCAA Regional host duties into the program's first-ever trip to the NCAA Super Regionals. The Razorbacks rallied past Wichita State for a 6-4 win in front of 2,142 fans at Bogle Park to clinch the team's spot in Super Regionals.
No. 6: Six in a row!
The women's cross country team had five runners finish in the top-10 at the Southeastern Conference Cross Country Championships en route to its sixth-consecutive SEC Cross Country title this fall. The Razorbacks have now won 19 cross country conference championships, more than the 13 other SEC teams combined.
No. 5:  Gilbert Boit Wins SEC Cross Country Championship
Gilbert Boit  became the fifth Razorback over the last eight seasons to bring home the individual conference title.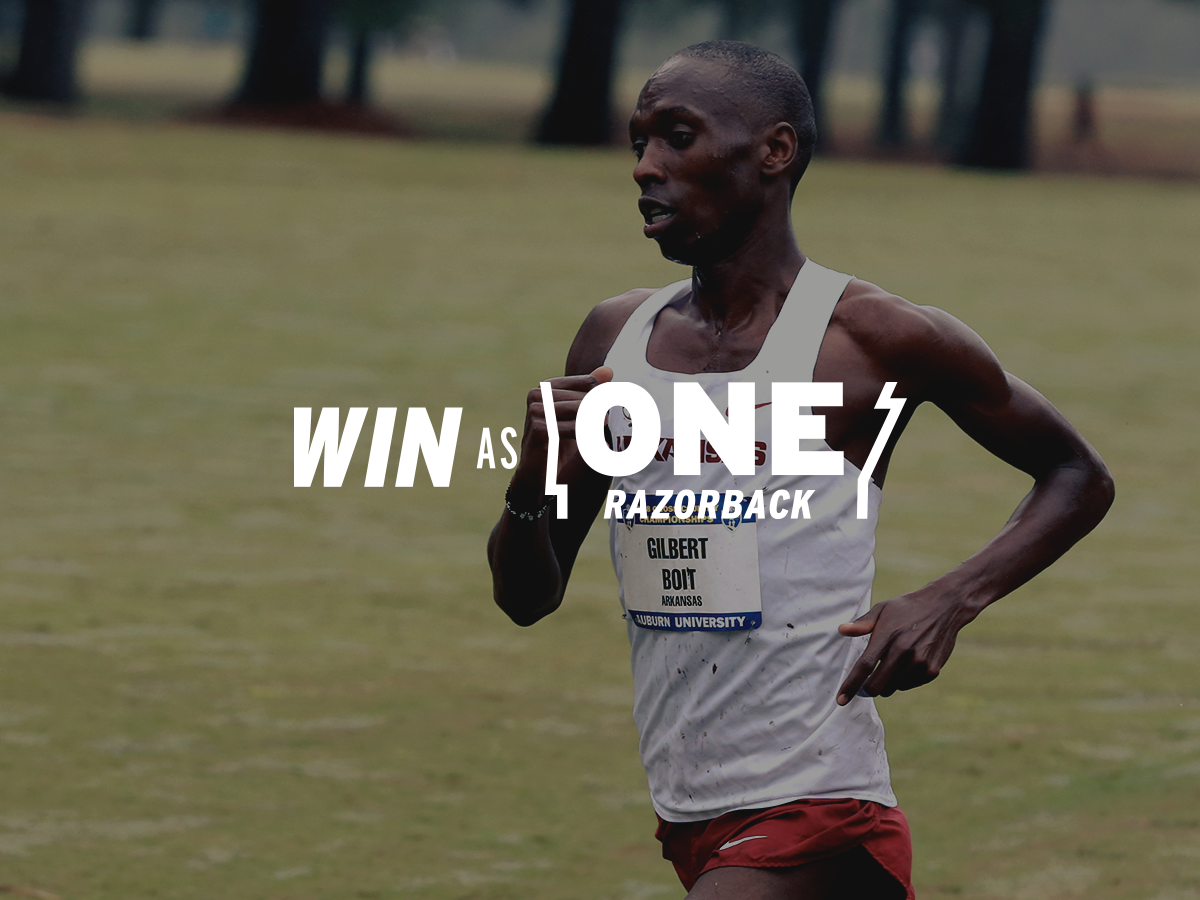 No. 4: Brooks, Chadwick, Jacobus Win Individual Indoor National Championships

Taliyah Brooks: Pentathlon
Payton Chadwick: Hurdles
Lexi Jacobus: Pole Vault
No. 3: Brooke Schultz Wins NCAA Diving Championship
With a school and personal-record 399.45 in the three-meter finals of the 2018 NCAA Division I Women's Swimming and Diving Championships, freshman Brooke Schultz claimed Arkansas' third diving individual national title in school history.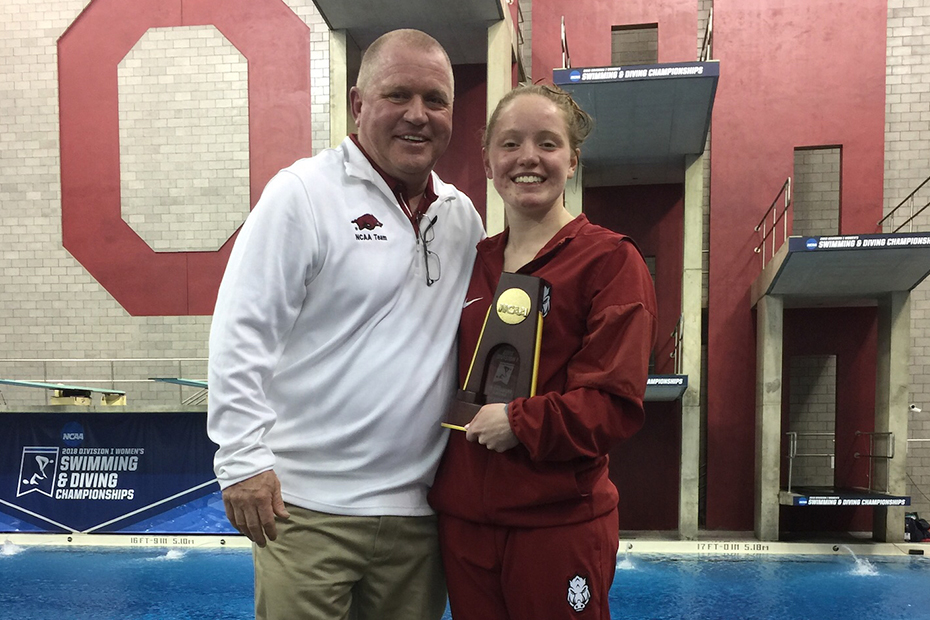 No. 2: #OmaHogs Advance to CWS Finals
For the first time since 1979, the Razorbacks advanced to the College World Series finals with a 5-2 win over the Florida Gators. Watch the final out.
No. 1: Women's Golf Wins First SEC Championship
University of Arkansas junior Kaylee Benton stood on the 18th green in front of a gallery of people and television cameras and calmly two-putted to win the Razorbacks' first Southeastern Conference women's golf title.

"It's everything for this program. These young ladies worked so hard and they put in the time and effort in the gym, in the classroom and on the course. To finally get a championship for our women's golf program at Arkansas, it's been a long time coming and gosh, I'm just so proud of our student-athletes." – head coach Shauna Taylor