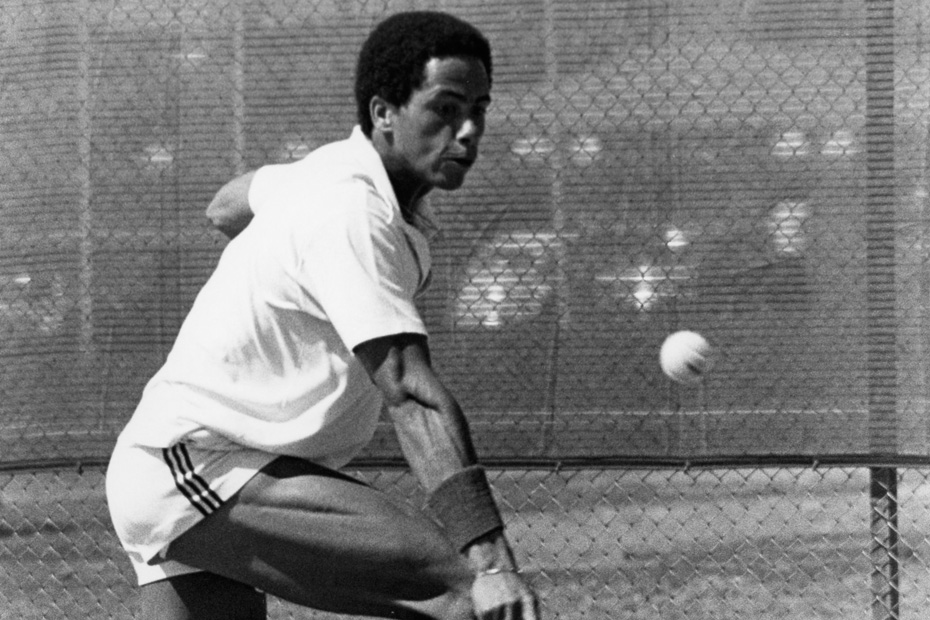 Trailblazers: Chip Hooper
FAYETTEVILLE, Ark. — Perhaps the greatest singles player in Razorback tennis history, Chip Hooper helped Arkansas tennis gain national recognition in the late 1970s and the early 1980s.
A three-time letterman, Hooper became the first UA player to achieve the nation's No. 1 ranking in singles during the 1980 campaign. He also became the first Razorback to earn multiple All-America honors in singles (1980-81).
During his senior season, he helped lead the Hogs to a school-record 31 wins for legendary Arkansas coach Tom Pucci. Hooper captured the Southwest Conference title in No. 1 singles during 1980 and 1981, leading the Razorbacks to league crowns in both of those seasons. He also won the singles' title at the 1981 ITA National Indoor Championships.
Following his standout career at Arkansas, Hooper played on the pro tennis circuit reaching as high as No. 17 in world singles rankings.
Hooper was born on Oct. 24, 1958 in Washington, D.C. He began playing tennis in 1963 in Palo Alto, Calif., earning a No. 1 ranking in Northern California boys' 10U tennis in 1969. Hooper graduated high school and attended Canada Junior College in Redwood, Calif., where he played tennis.
After Hooper's time with the Razorbacks, he played professional tennis from 1982-88. During his playing days, Hooper also became interested in martial arts and went on to found the Black Belt Tennis Academy in Miami.
Hooper was inducted into the 2003 Razorback Hall of Honor.
In honor of Black History Month, Razorback Athletics is honoring "Trailblazer" stories celebrating the success and accomplishments of some of the first African-American student-athletes in University of Arkansas history.