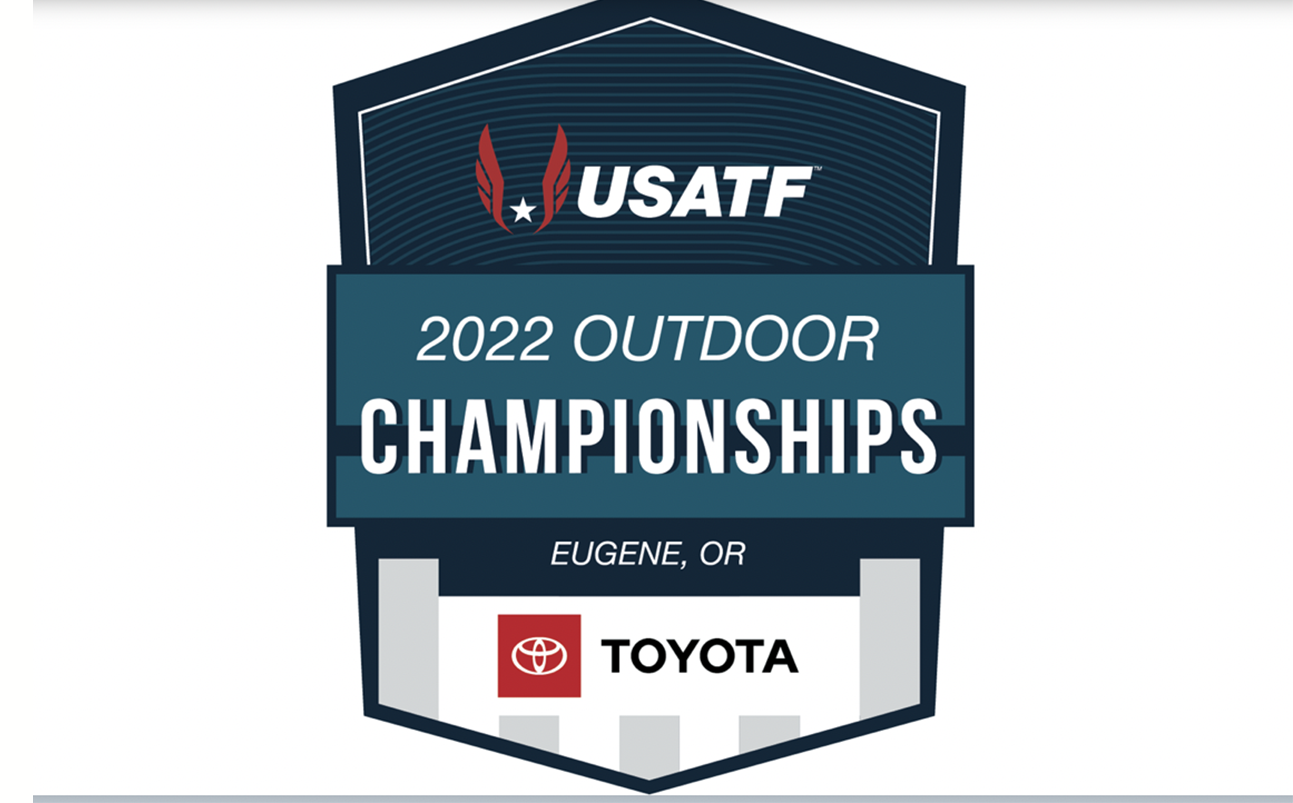 Trio of National Championship meets for Arkansas crew
EUGENE – This week is national championship time for 21 athletes affiliated with the Arkansas men's program. Competition will include the United States, Canada, and Jamaica Championships with World Championship berths on the line.
The USATF Championships will be held at Hayward Field on the University of Oregon campus along with the USATF U20 Championships, which will qualify individuals for the World U20 Championships in Cali, Colombia.
Current Razorbacks entered in the USATF Championships include James Benson (400m), Kieran Taylor (800m), Tre'Bien Gilbert (110H), Matthew Lewis-Banks (110H), Daniel Spejcher (110H), and John Baker (long jump).
Arkansas alums entered include Marqueze Washington (200m & 400m), Frankline Tonui (Steeple), Andrew Irwin (Pole Vault), and Erich Sullins (Hammer). Also competing are Arkansas volunteer assistant Ryan Crouser (Shot Put) and Darryl Sullivan, Jr. (High Jump), who trains in Fayetteville with Razorback assistant coach Travis Geopfert.
Competing in the USATF Junior meet are Brandon Battle (400m) and Connor Washington (100m & 200m).
Razorbacks competing in the Jamaica Championships include Jeremy Farr (400m), Phillip Lemonious (110H), Devontie Archer (400H) and Ryan Brown (Long Jump & Triple Jump). Leroy Russell III (800m) competes in the Canada Championships.
Arkansas alums in the Jamaica Championships includes Omar McLeod (110H) and Kemar Mowatt (400H).
Both of those meets will also be qualifying athletes to the Commonwealth Games this summer in Birmingham, England.
USATF Schedule (PT) | June 23-26 | Live results: https://results.usatf.org/2022Outdoors/
Thursday | June 23
| | | | |
| --- | --- | --- | --- |
| 4:00 p.m. | M 800 | First Round | Kieran Taylor |
| 6:05 p.m. | M Steeple | First Round | Frankline Tonui |
| 7:36 p.m. | M 400 | First Round | Marqueze Washington |
Friday | June 24
| | | | |
| --- | --- | --- | --- |
| 12:34 p.m. | M 100 U20 | First Round | Connor Washington |
| 2:47 p.m. | M 400 U20 | First Round | Brandon Battles |
| 4:43 p.m. | M 100 U20 | FINAL | (Connor Washington) |
| 5:45 p.m. | M Long Jump | FINAL | John Baker |
| 6:42 p.m. | M Shot Put | FINAL | Ryan Crouser |
| 7:46 p.m. | M 800 | Semi-Final | (Kieran Taylor) |
| 8:25 p.m. | M 400 | Semi-Final | (Marqueze Washington) |
Saturday | June 25
| | | | |
| --- | --- | --- | --- |
| Noon | M Pole Vault | FINAL | Andrew Irwin |
| 12:35 p.m. | M 110H | First Round | Tre'Bien Gilbert, Matthew Lewis-Banks, Daniel Spejcher |
| 2:04 p.m. | M Steeple | FINAL | (Frankline Tonui) |
| 2:31 p.m. | M 400 | FINAL | (Marqueze Washington) |
| 3:05 p.m. | M 200 U20 | First Round | Connor Washington |
| 4:25 p.m. | M 400 U20 | FINAL | (Brandon Battles) |
| 5:37 p.m. | M 200 U20 | FINAL | (Connor Washington) |
Sunday | June 26
| | | | |
| --- | --- | --- | --- |
| 12:25 p.m. | M High Jump | FINAL | Darryl Sullivan, Jr. |
| 1:04 p.m. | M 110H | Semi-Final | (Gilbert, Lewis-Banks, Spejcher) |
| 1:48 p.m. | M 800 | FINAL | (Kieran Taylor) |
| 2:54 p.m. | M 110H | FINAL | (Gilbert, Lewis-Banks, Spejcher) |
Jamaica Championships (CT) | June 23-26 | Live results: https://bit.ly/3b98Zx0
Thursday | June 23
| | | | |
| --- | --- | --- | --- |
| 5:35 p.m. | M 400H | Prelims | Devontie Archer, Kemar Mowatt |
Friday | June 24
| | | | |
| --- | --- | --- | --- |
| 5:05 p.m. | M 400 | Prelims | Jeremy Farr |
| 8:08 p.m. | M 400H | FINAL | (Devontie Archer, Kemar Mowatt) |
Saturday | June 25
| | | | |
| --- | --- | --- | --- |
| 4:50 p.m. | M Long Jump | FINAL | Ryan Brown |
| 6:55 p.m. | M 400 | Semis | (Jeremy Farr) |
Sunday | June 26
| | | | |
| --- | --- | --- | --- |
| 4:30 p.m. | M Triple Jump | FINAL | Ryan Brown |
| 4:35 p.m. | M 110 Hurdles | Prelims | Phillip Lemonious, Omar McLeod |
| 5:40 p.m. | M 400 | FINAL | (Jeremy Farr) |
| 6:35 p.m. | M 110 Hurdles | FINAL | (Phillip Lemonious, Omar McLeod) |