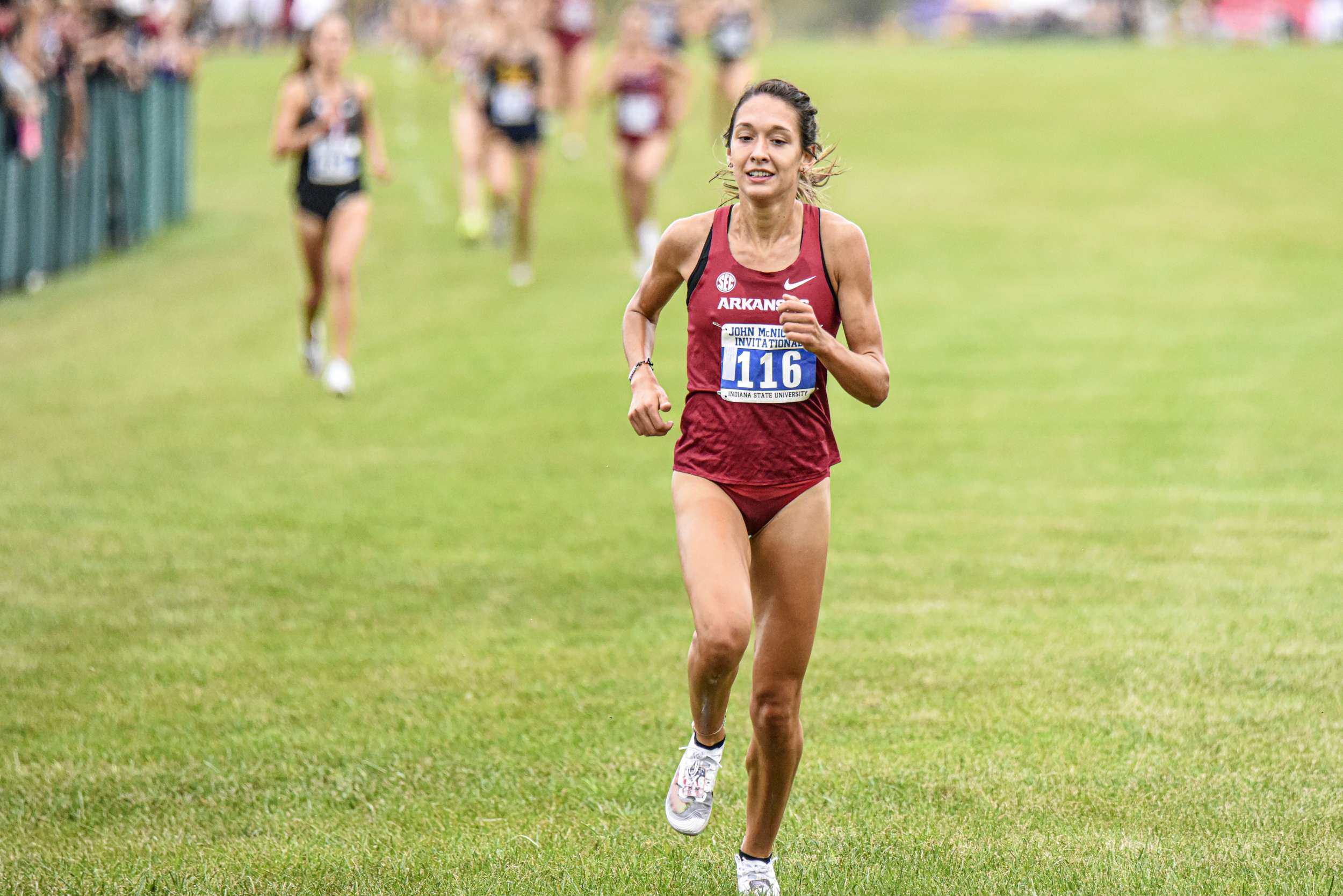 Werner Named USTFCCCA National Athlete Of The Week
NEW ORLEANS, LA – Arkansas' Taylor Werner was named a U.S. Track & Field and Cross Country Coaches Association National Athlete of the Week Monday afternoon following a spectacular run at the John McNichols Invitational this past weekend.
Werner is a big reason as to why the Arkansas Razorbacks are ranked No. 5 in the NCAA Division I Women's Cross Country Coaches Poll.
The senior from Ste. Genevieve, Missouri took advantage of her first opportunity on the course this season, cruising to a win at the John McNichols Invitational on the course that the Razorbacks hope to return to later this year for the NCAA Cross Country Championships.
Werner needed only 16 minutes, 24.6 seconds to complete the 5k course finishing nearly 10 seconds ahead of runner-up Fiona O'Keeffe of Stanford to collect her first win in cross country since her freshman season in 2016 (UC Riverside Invitational).
This is only the third time that a Razorback has been named National Athlete of the Week during the cross country season. Werner joins two-time winner Dominique Scott as the only Arkansas athletes to earn this honor.
For more information on Arkansas Cross Country including in-meet updates, follow @RazorbackTF on Twitter.