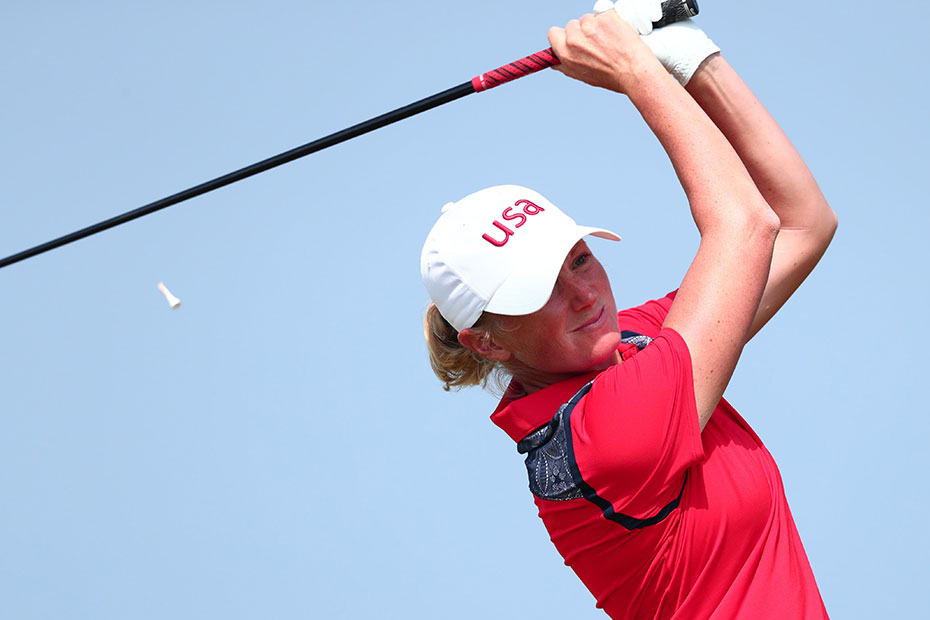 Winds Elevate Scores In Rio
Photo Gallery | Results
RIO DE JANEIRO, Brazil – Gusting, 30+ mile per hour winds blew in higher scores in round three of the 2016 Rio Olympics.
The winds gained in intensity as the day wore on and the course played three shots higher than it did on Thursday. Despite the tough conditions, former Razorback Stacy Lewis remains within reach of the medal stand after three rounds of play.
Lewis, who set a course record with 11 birdies in Thursday's round, posted a 76 and is five shots back of one of the coveted top three spots. The Woodlands, Texas, native carded rounds of 70–63–76—209 and is tied for eighth place overall.
Lewis played the front nine at three-over with bogeys on holes 4, 5 and 7. She picked up the first of two birdies on No. 10 but back-to-back bogeys on Nos. 12 and 13 moved her down to 4-over. Lewis birdied the 15th hole but an errant second shot on 18 proved difficult to recover from as she doubled the hole.
Former Razorback Gabriela Lopez finished the day 5-over with a 76. She is in the clubhouse with rounds of 71–67–76—214 and is tied for 26th place in the field of 60.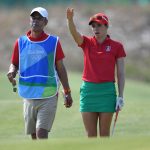 Saturday's round saw the Pachuca, Mexico native open with a birdie on the first hole. Lopez bogeyed Nos. 3 and 4 but rallied with a birdie on the fifth hole moving back to even. She picked up her third bogey on the front side of the par-4 No. 7 hole and turned 1-over.
The back nine presented a bigger challenge as the wind kicked up at this point in Lopez's round. Four bogeys pushed her score for the day to 5-over and she is 1-over after three rounds.
The return of women's golf to the Olympics wraps up on Saturday with the final round and the awards ceremony. Be sure to tune in to the Golf Channel for live coverage.
For more information about Razorback women's golf, follow us on Twitter at @RazorbackWGolf.