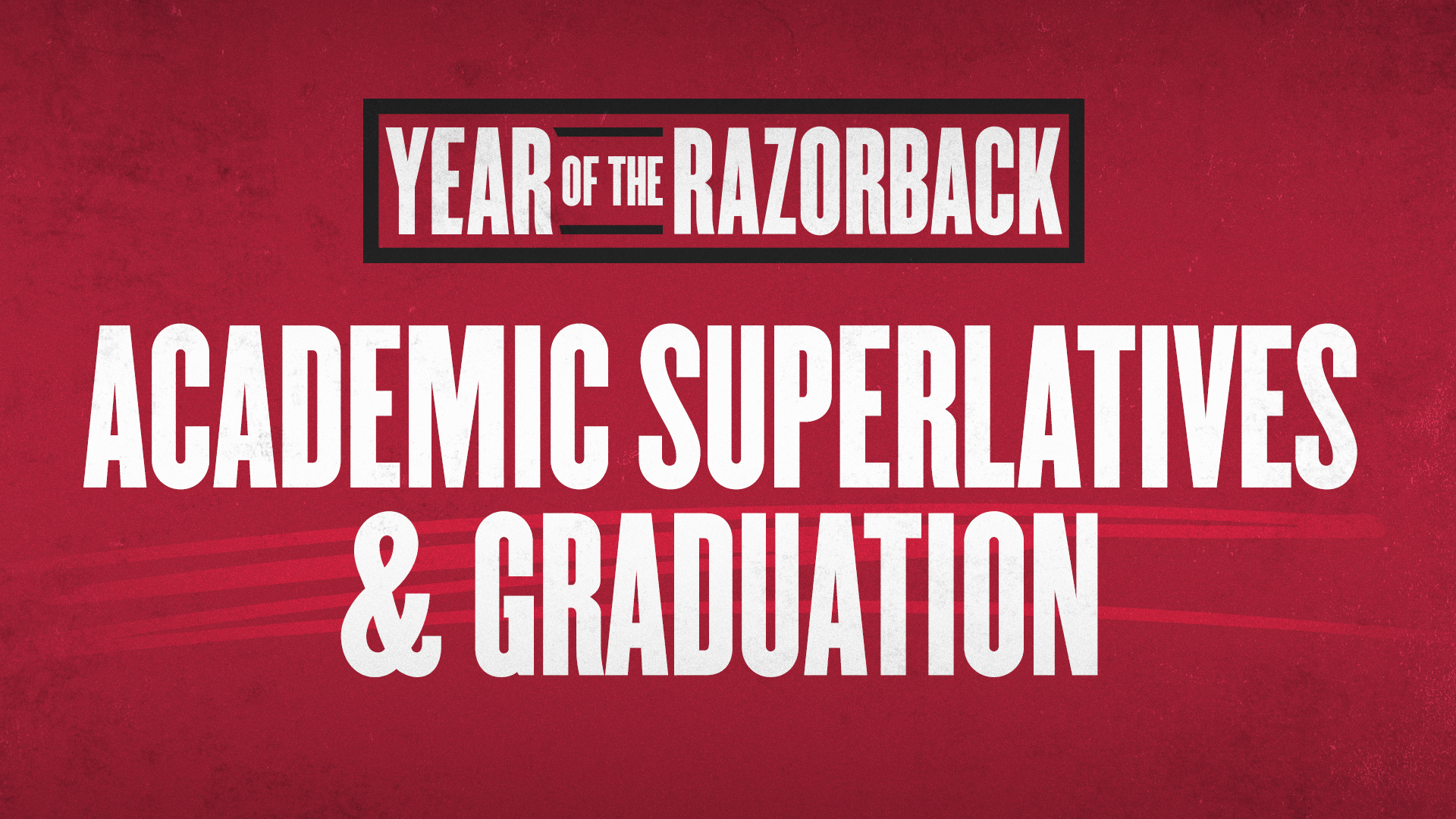 Year of the Razorback: Academic Superlatives and Graduation
The remarkable success of the Razorbacks in 2020-21 was not merely limited to the court or fields of athletic competition. For 465+ Razorback student-athletes, competing in the program's 19 varsity sports, the year provided yet another opportunity to excel academically on the path to graduation.
In a year that brought a list of obstacles to traditional learning, including remote classes, video calls and a lack of in-person interaction with faculty members and fellow students, Razorback student-athletes more than responded to the challenge. A global pandemic may have drastically changed the traditional learning environment, but it failed to alter the outstanding work turned in by Razorback student-athletes in and outside of the classroom.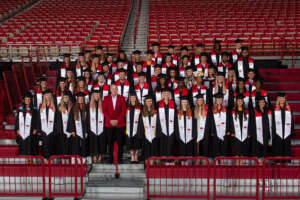 In all, 104 Razorback student-athletes added their names to Senior Walk as University of Arkansas graduates, helping the program satisfy its mission of Building Champions and Razorbacks for Life.
Academic Highlights
104 Graduates (23 Fall 2020, 70 Spring 2021, 11 Summer 2021)
Cumulative Athletic Department GPA – 3.25
23rd consecutive semester with Department GPA of 3.0 or better; 14th consecutive semester with 3.2 or better
297 Student-Athletes Earned Department Honor Roll honors
78 Student-Athletes earned a 4.00 for the term
248 (99 Fall, 40 Winter, 109 Spring) Razorbacks on SEC Academic Honor Rolls
145 Student-Athletes achieved Personal Bests (highest term GPA-both semesters)