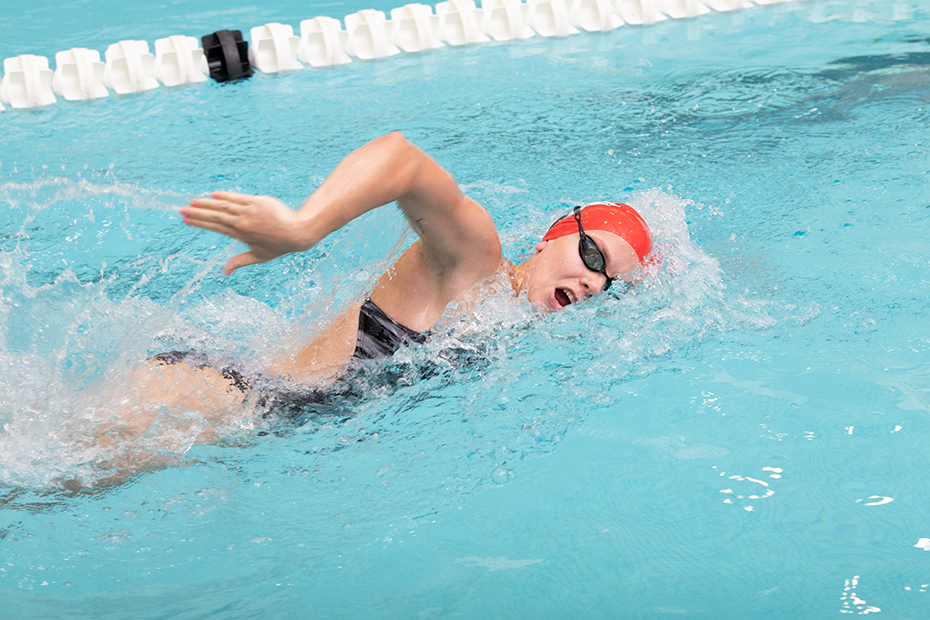 Hogs Fall in UK Quad Meet
In the final day of the 34-event quad meet, the Arkansas swimming and diving team lost to No. 14 Kentucky, 254-99, No. 7 NC State, 261-91 and No. 9 Missouri 285-68. Senior Anna Hopkin was the only Razorback to have podium finishes in all her events.
Over the course of two days, Hopkin had four podium finishes and posted her fastest time this season in the 50 free. Vanessa Herrmann, Emma Gafield, Emma Hultquist and Lexi Ljunggren all had top 10 finishes in both the first and second day of the Quad meet.
"This was another great meet and valuable experience for our young team." Coach Neil Harper said. "We came here being tired and fatigued from heavy training. I thought our ladies focused well and gained valuable race experience competing against three more teams ranked in the top 14 nationally"
The Razorbacks will take a two-week break before traveling to Columbia, Mo. for the Mizzou Invite Nov. 20.