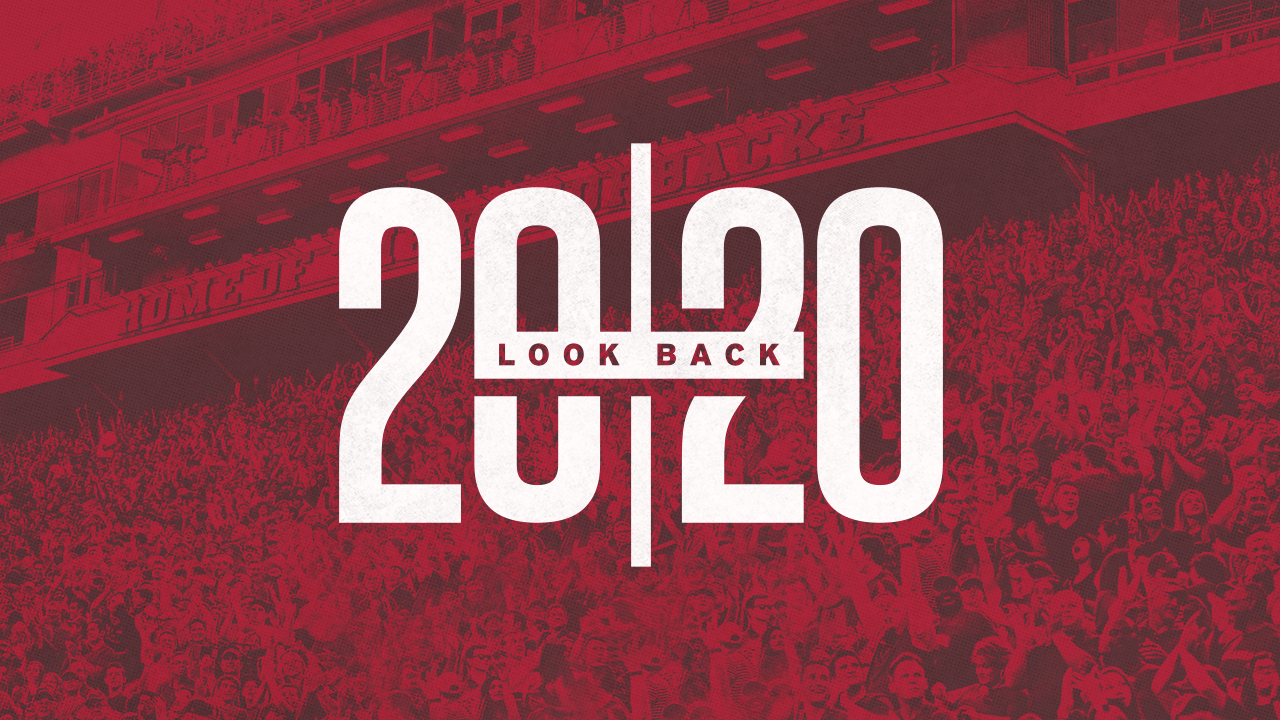 20/20 Look Back
Hello Fellow Razorbacks!
It seems like a long time ago since we have had the opportunity to enjoy the excitement of Razorback Athletics. After a hiatus of more than four months, we are all looking forward to the day when our 465+ student-athletes can return to the playing fields and courts to represent our University and the entire state of Arkansas.
Little did we know in mid-March as the men's basketball team won its opening round game at the SEC Basketball Tournament and Coach Dave Van Horn earned his 700th career win at Arkansas that the final hours of a shortened 2019-20 athletics year were upon us. After all, the women's basketball team was awaiting its bid to the NCAA Tournament, our gymnastics team was preparing for Senior Night and our men's and women's track and field programs were set to take the track in New Mexico to compete at the NCAA Indoor Track and Field Championships.
Then suddenly, the world of intercollegiate athletics stopped and we turned our focus to a shared foe – a pandemic that continues to test our will both individually and collectively. The next few weeks and months will help define what our future will look like in the year to come. We are hopeful that very soon, we will be able to gather again to support our student-athletes and Call the Hogs together.
However, even as we face daunting challenges ahead, it is important that we take a moment to look back and celebrate the tremendous accomplishments of our program in what proved to be an abbreviated athletics year.
From the classroom to the field, our community and throughout the world, the accomplishments of our student-athletes, coaches, fans and former Razorbacks were truly extraordinary in our quest to meet our mission of Building Champions and Razorback for Life. I want to invite you to join us this week as we take a look back at what we accomplished together as ONE Razorback last year.
Beginning tomorrow, our "20/20 Look Back" series will kick off here on ArkansasRazorbacks.com and across our social media platforms. I hope you will take an opportunity to check in each weekday to celebrate the phenomenal year that was 2019-20.
If you miss one, don't worry. You can visit the website to see previous topics throughout the series. There is so much to celebrate. So please plan on joining us as we reflect on a tremendous year of Razorback Athletics.
Go Hogs!
Hunter Yurachek