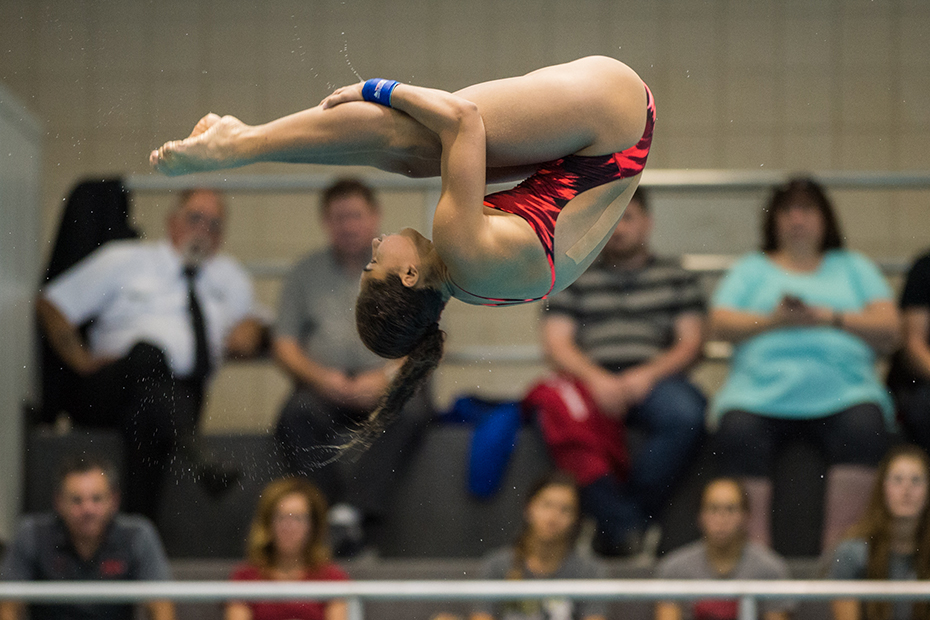 Amer, Schultz to Compete at Zones
FAYETTEVILLE, Ark.- Razorback divers Maha Amer and Brooke Schultz are set to compete at the NCAA Zone 'D' Diving Championships at Texas this week, looking to qualify for the NCAA Championships later this month.
Both sophomores are slated to dive springboards, while Amer will also dive platform.
Based on last year's results at the NCAA Championships, Zone D has the following number of qualifying spots: 1-meter (9), 3-meter (12), platform (9).
At the SEC Championships last month, Schultz took the 1- and 3-meter title for the second-consecutive season. Her 3-meter score in the finals (410.40) set a school record and was just 3.35 points shy of tying the SEC Championship record. Amer finished fifth overall in the 3-meter and took ninth in the 1-meter, while her platform score of 223.95 earned a 15th place finish.
Last season both divers advanced to the NCAA Championships in the 3-meter, with Schultz taking the national title. She also competed in the 1-meter, earning a ninth-place finish.
The first two days of competition will be on the springboards, with the 3-meter set for Monday and the 1-meter set for Tuesday. Both events will run from 5-9 p.m. The final day of competition will consist of the platform, with action on the tower beginning at 2:20 p.m.
For more information on Arkansas Swimming and Diving, follow @RazorbackSD on Twitter.