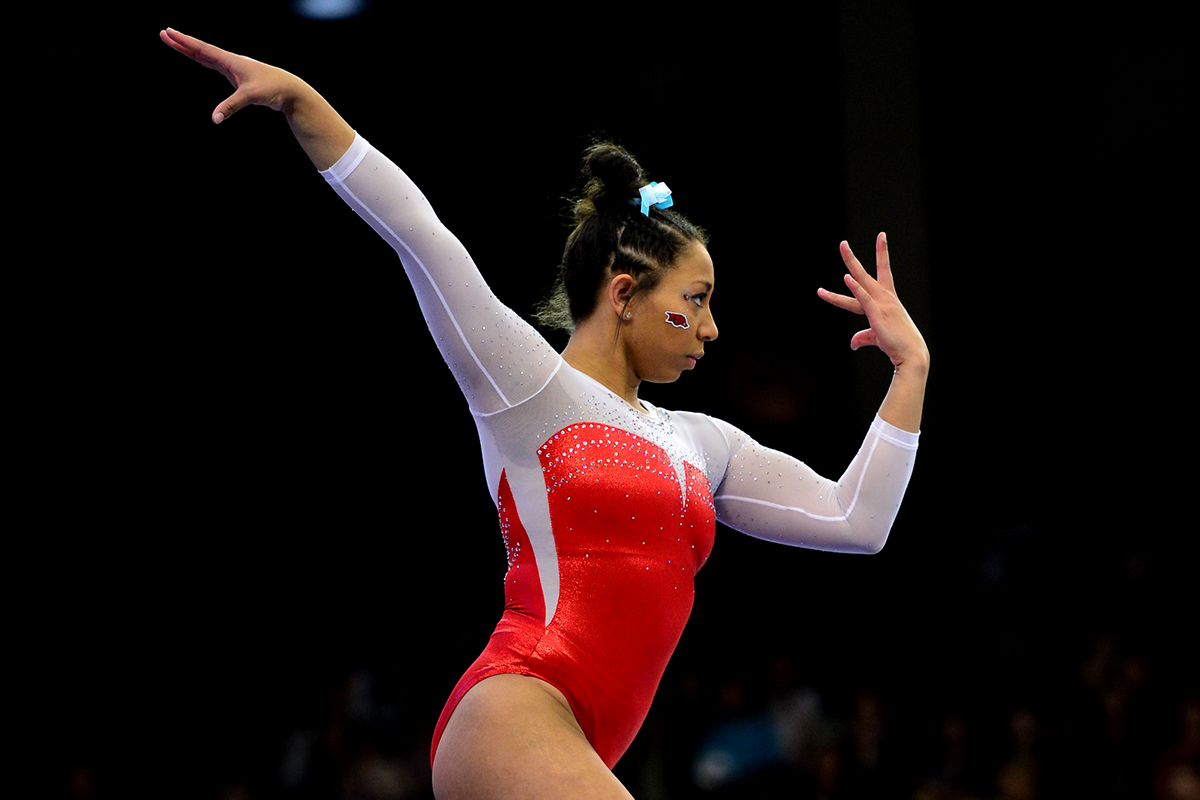 Another Top-15 Matchup On Tap In Barnhill
FAYETTEVILLE, Ark. – The 10th-ranked Arkansas gymnastics team returns home for the third time this season for its third-straight top-15 matchup, this time against the 15th-ranked Auburn Tigers  Friday at 7 p.m inside Barnhill Arena.
"The focus is definitely protecting our house," said assistant coach Garrett Griffeth. "We're back home in our environment, in front of our fans. I think our biggest thing is to just continue to progress from week to week. We're excited to be back in front of our home crowd."
How They Compare (Season Averages) 
Vault: Auburn- 49.085, Arkansas- 49.000
Bars: Auburn- 49.035, Arkansas- 48.980
Beam: Arkansas- 49.230, Auburn- 49.070
Floor: Arkansas- 49.100, Auburn- 48.850
Total: Arkansas- 196.310, Auburn- 196.040
The matchup will be Arkansas' sixth-consecutive conference meet to begin the season, the only team in the conference to compete against only SEC foes in all meets this season. The Razorbacks have scored its highest scores on the road and at home the past two weeks with a 197.175 against Georgia and a 196.350 last week at Alabama.
"That's what the great teams do," said Griffeth. "They peak every single week, they are at the top every single week. Our biggest thing is to improve week to week. Focusing on those small improvements, not necessarily comparing yourself to the top, but to where you were last week."
The Razorbacks recorded its fourth-straight score over 196 at Alabama, posting a 196.350 in Tuscaloosa. Its the fifth time in program history that Arkansas has had four-straight scores over 196, joining such streaks during the 2012, 2013, 2014 and 2016 seasons.
Freshman Sarah Shaffer earned the third weekly honor in four weeks for the Razorbacks, as she was named the SEC Freshman of the Week following her 39.350 all-around performance against the Crimson Tide. Shaffer first won the award Jan. 16 following Arkansas' meet against Kentucky, while fellow freshman Sophia Carter was named Specialist of the Week (Jan. 30) following her record performance against Georgia.
Arkansas remained one of the top beam squads in the country, coming in at No. 5 in the nation on the event with an average of 49.230. The Razorbacks have been ranked in the top 5 on the event since the start of the season. Freshman Sophia Carter continues to lead the team, averaging a 9.880 as Arkansas' highest individual ranked No. 14 on the event. In total, five Razorbacks are in the top-100 individual rankings, including Shaffer (No. 99), who recorded a 9.900 at Alabama on beam.
Promotions
It's Daddy-Daughter Princess Date Night and all kids are encouraged to wear their favorite princess costumes to the meet plus the first 150 kids will get a light up princess tiara. Miss University of Arkansas will be signing autographs in the north lobby beginning at 5:30 p.m., and the team will sign autographs immediately following the meet. Tickets are $5 for adults and $3 for youth 17 and under and can be purchased here.
Clear Bag Policy
Arkansas' Clear Bag Policy will be fully implemented during all events inside Barnhill Arena. Parking maps for gymnastics meets can be found here.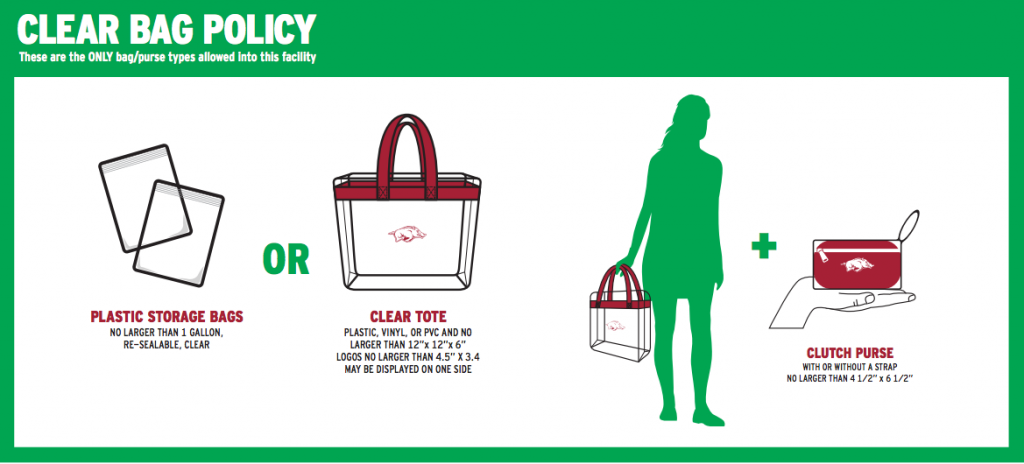 The meet is scheduled to begin at 7 p.m. and will be streamed on the SEC Network+ and the WatchESPN app.
For more information on Razorback gymnastics, including in-meet updates, follow @RazorbackGym on Twitter.