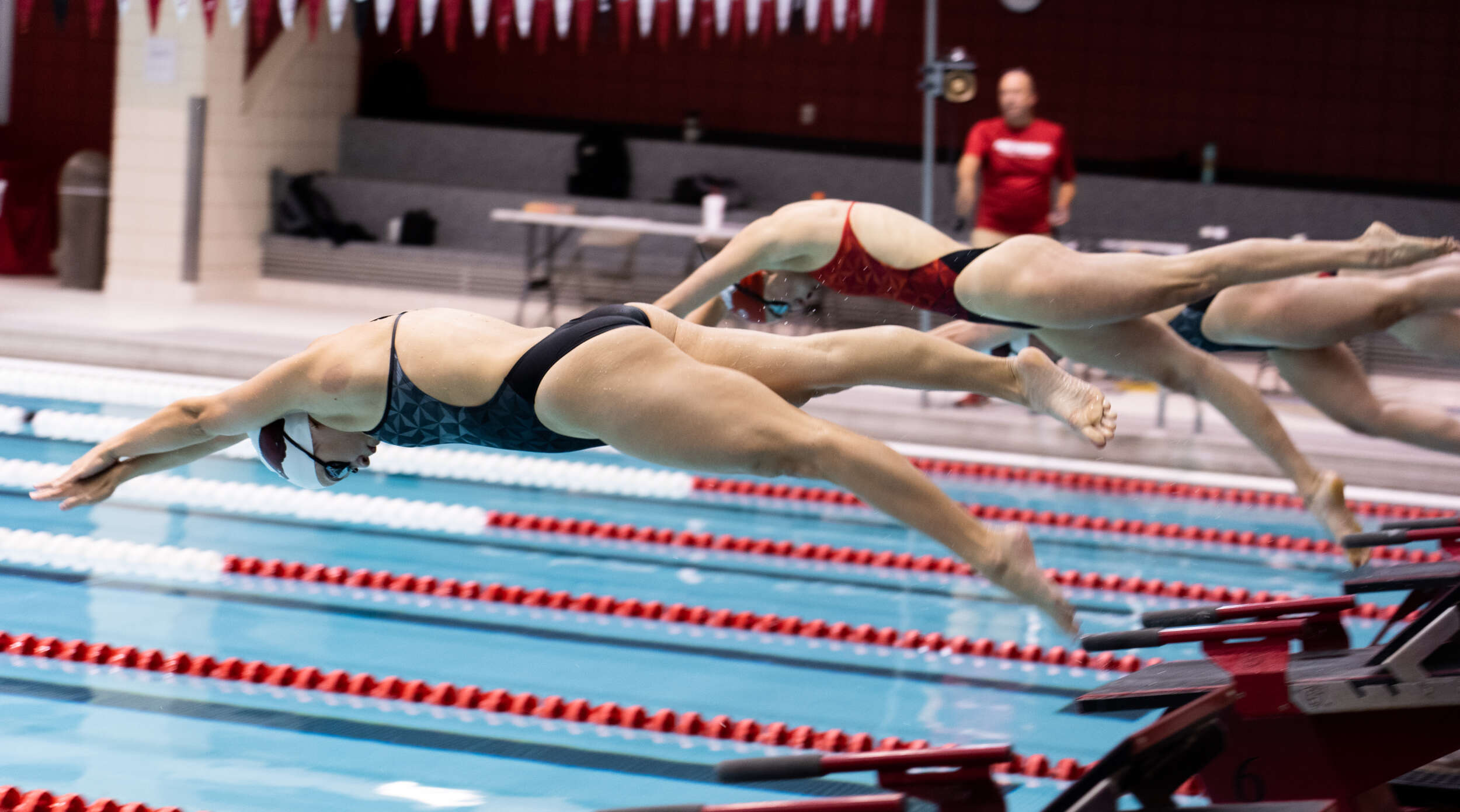 Arkansas Gears Up for First SEC Meet
FAYETTEVILLE, Ark. – The Razorbacks travel to Gainesville, Fla. to compete in a SEC matchup against the Gators and Nova Southeastern on Friday, Sept. 23. Arkansas will also travel down to Lakeland, Fla. to face the Florida Southern Moccasins on Saturday, Sept. 24.
Opponents: Florida Gators, Nova Southeastern Sharks, and Florida Southern Moccasins
Dates: Friday, 9/23 | Saturday, 9/24
Location:  Gainesville, Fla. | Lakeland Fla.
Dive Time: 9:00 A.M. CT | 9:00 A.M. CT
Links: Florida Southern
Scouting the Gators
The Gators are 7-0 against the Razorbacks all time. The last time Florida and Arkansas met was in 2016, in which the Gators won 188-112. Florida is coming off a 13th place finish at the NCAA Championship in the 2021-22 season.
Scouting the Sharks
The Sharks and Razorbacks face off for the first time ever. Nova finished third at the 2021-22 DII NCAA Championship. In addition, the Sharks also won the Sunshine State Conference Championship last season.
Scouting the Moccasins
The Moccasins and Razorbacks will also meet for the first time in either program's history. After a 26th place finish at the DII NCAA Championships last season, Saturday's meet will be the season opener for Florida Southern. The Moccasins came in third in the 2021-22 Sunshine State Conference Championship.
 Last Time Out
Arkansas is coming off a win at the Arkansas Invite, in which the Hogs put up a team score of 674.
Arkansas had six events where the Hogs came in first, second, and third place.
The Hogs finished first in all three relays, which included the 200 Medley Relay, 400 Freestyle Relay, and 200 Freestyle Relay.
Graduate Transfer Luciana Thomas had multiple wins, in the 500 Freestyle and 200 Medley Relay events.
More Information
Keep up with all the latest news and information and get behind the scenes looks into our program on our social media accounts. Follow us on Twitter at @RazorbackSD and check out our Facebook page. Stats, news, and player information can be found at ArkansasRazorbacks.com.