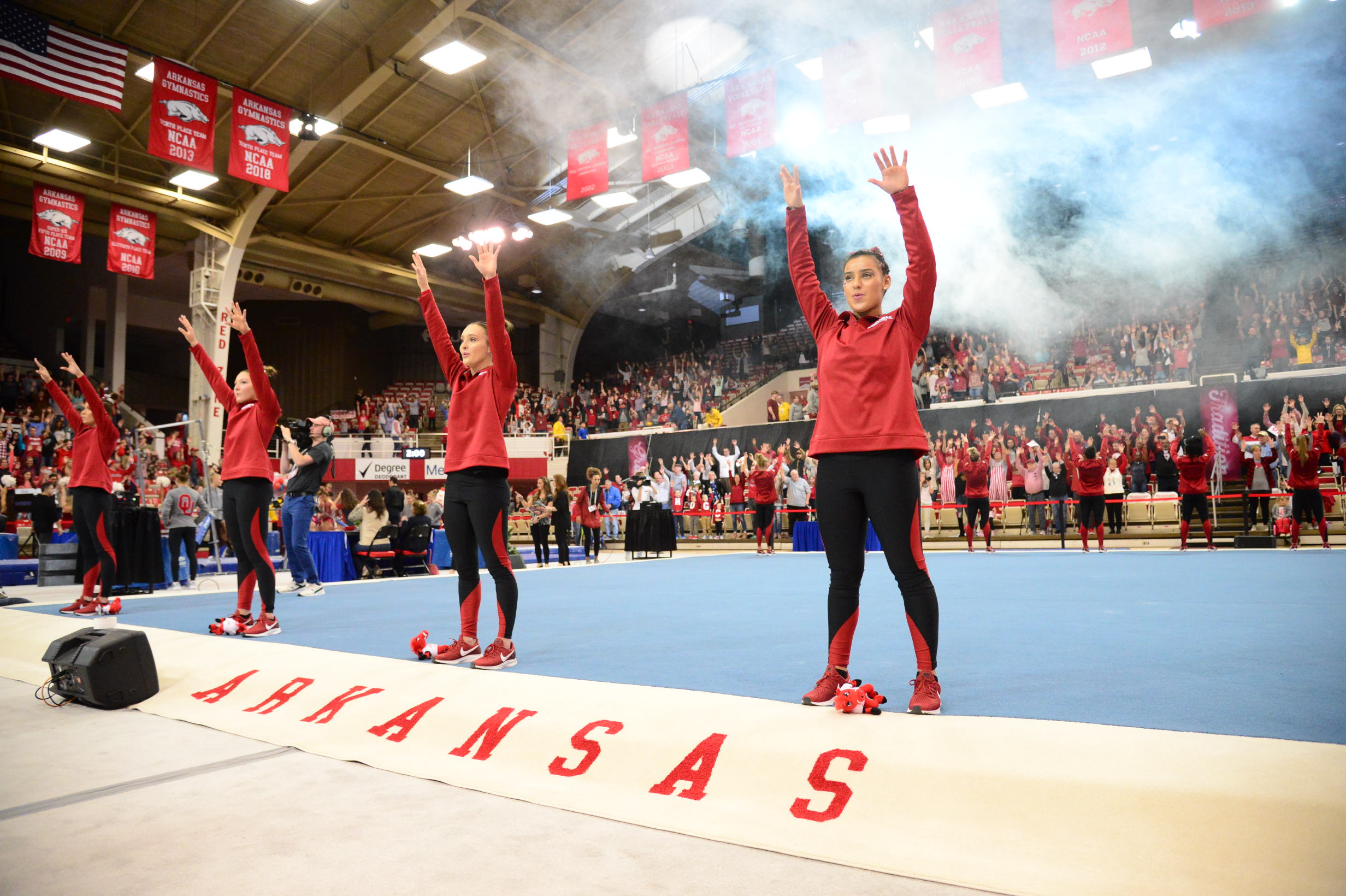 Arkansas Inks Gianfagna For 2019 Class
FAYETTEVILLE, Ark. – Arkansas gymnastics head coach Mark Cook announced an addition to the 2019 class Monday, as Kiara Gianfagna has signed a National Letter of Intent to join the Razorbacks for the 2019-2020 season.
"We are excited to have Kiara Gianfagna coming to the University of Arkansas," said Cook. "She's an outstanding gymnast on all four events and is going to impact our program immediately."
A native of Brownsburg, Ind., she competed at the Jaycie Phelps Athletic Center under coaches Dave Marus, Jaycie Phelps, Autumn Grable, Kyle Grable and Carrie Eppert where she has competed at level 10 since 2018. She is Arkansas' second-ever signee from the state of Indiana.
"She comes from a great gym, the Jaycie Phelps Athletic Center, with a great coaching staff," said Cook. "We're hoping to continue to have a relationship with that gym in the future and recruit more of their athletes because they're doing an outstanding job."
Gianfagna qualified for Nationals during her first season of level 10 in 2018. She also placed second on bars at 2018 level 10 Regionals.
"As soon as I saw the campus and met everyone in the gymnastics program, it felt like home," said Gianfagna. "I could see myself in every aspect at the University of Arkansas. It was the perfect fit for the next four years of my life."
Kiara is the daughter of Marc and Angi Gianfagna and attends Brownsburg High School. She has a sister Micaiah and a brother Shane. She plans on majoring in Animal Science.
Kiara Gianfagna Personal Bests (Level 10):
Vault: 9.500 | Bars: 9.800  | Beam: 9.400 | Floor: 9.700  | AA: 37.700