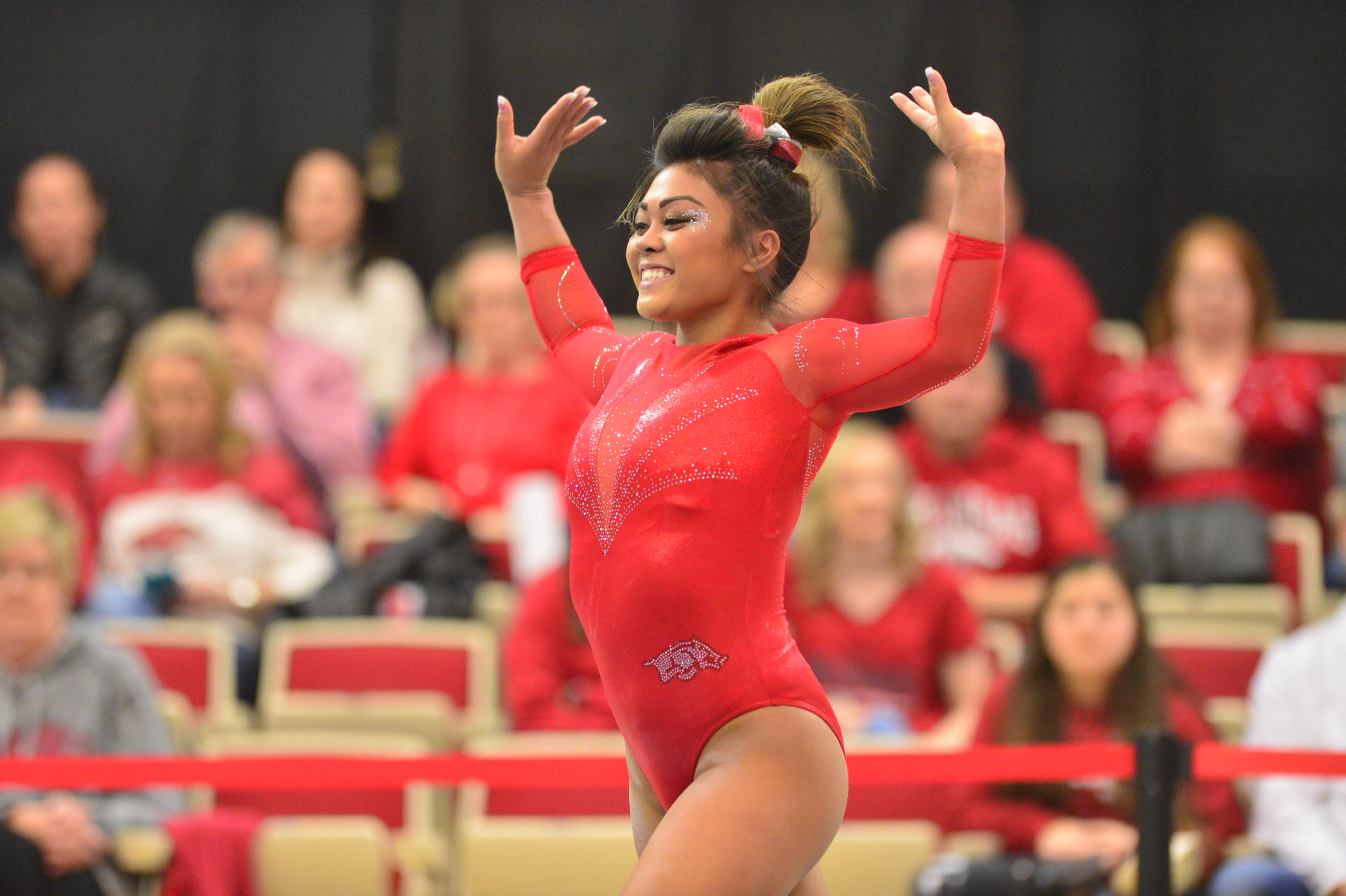 Arkansas Posts 195.575 In Season Opener
FAYETTEVILLE, Ark. – The No. 12 Arkansas gymnastics team fell to No. 2 Oklahoma, 198.050-195.575, inside Barnhill Arena. The meet marked the season opener for the Razorbacks.
Rotation One: Oklahoma Bars: 49.475, Arkansas Vault: 48.825
Junior Jessica Yamzon, who led the Razorbacks off on every event, scored a 9.725 en route to a 39.150 all-around score for the Las Vegas native. Arkansas' anchors posted its highest scores in the first rotation as freshman Kennedy Hambrick and senior Sydney McGlone each recorded a 9.825. It marked the first meet back for McGlone since Feb. 2 of last season.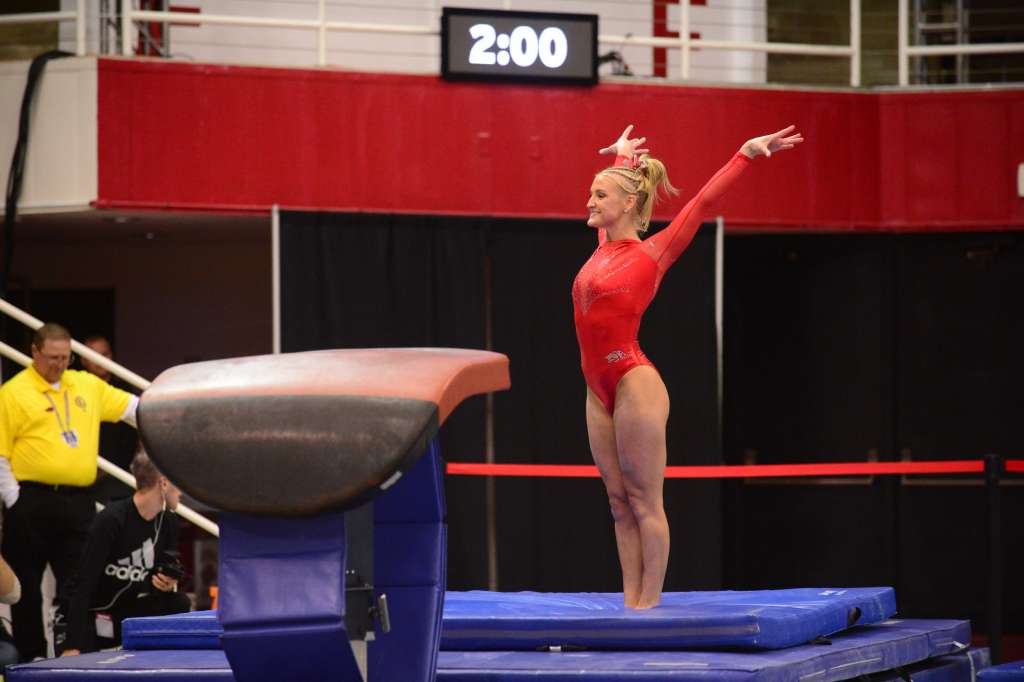 Rotation Two: Oklahoma Vault: 49.625, Arkansas Bars: 48.600
Junior Hailey Garner, sophomore Sarah Shaffer and Yamzon led the Gymbacks with a trio 9.775's, but Arkansas was forced to count a 9.600 due to a fall. Sophomore Sydney Laird posted a 9.675 on the event.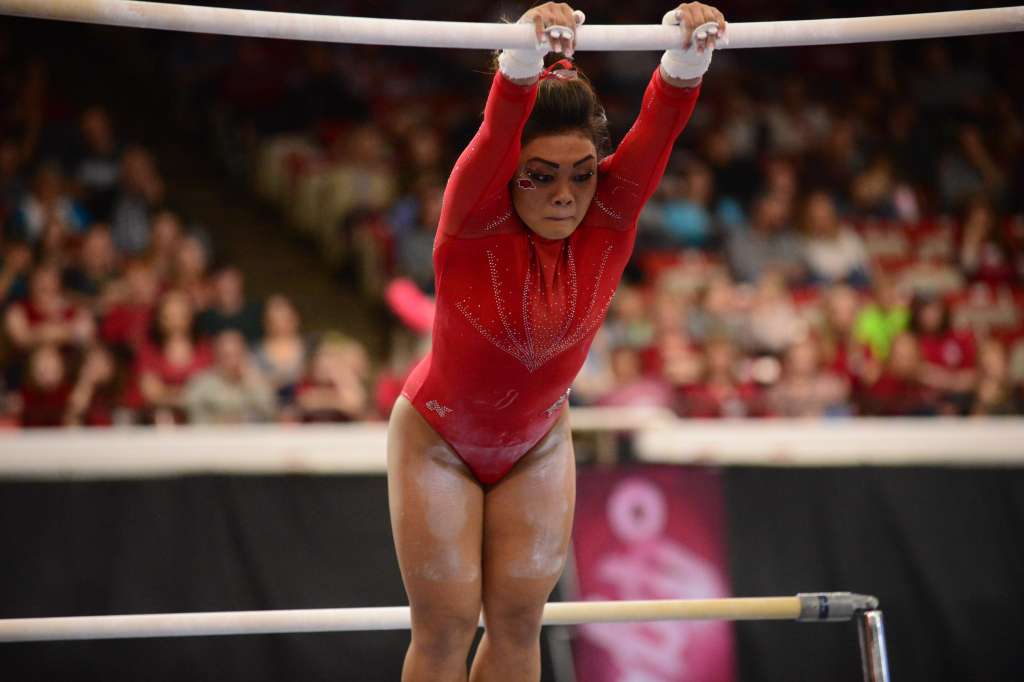 Rotation Three: Oklahoma Floor: 49.375, Arkansas Beam: 48.975
Arkansas proved to be strong on the balance beam as Yamzon posted Arkansas' highest score of the night to lead off with a 9.875. Garner followed that up with a 9.775, as Shaffer and sophomore Sophia Carter each recorded a 9.725. Arkansas anchor junior Michaela Burton recorded a 9.875 as the Razorbacks fell just short of a 49 on the event for just the second time in 15 meets.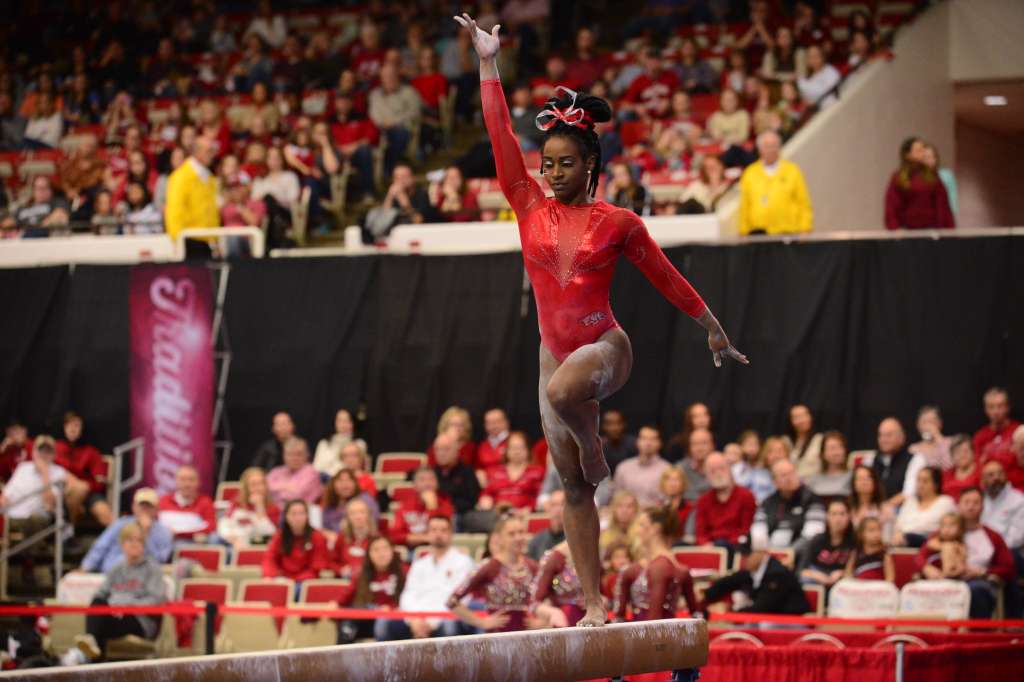 Rotation Four: Oklahoma Beam: 49.575, Arkansas Floor: 49.175
Arkansas' strongest event of the night proved to be the floor exercise. The Razorbacks had two scores of 9.900 or higher as Shaffer posted her eighth score of 9.900 or higher on the event in the last 12 meets. Carter closed out the Razorbacks with a 9.950, tying a career high. Hambrick posted a 9.800 in the two spot, recording two scores of 9.800 or higher in her Arkansas debut.
Up Next
The Razorbacks travel to Tuscon, Ariz. for its first road matchup against the Arizona Wildcats. The Razorbacks defeated Arizona 197.275-196.125 in Fayetteville last season in what was the teams highest recorded score at the time.
For more information on Arkansas gymnastics, including in-meet updates, follow @RazorbackGym on Twitter.