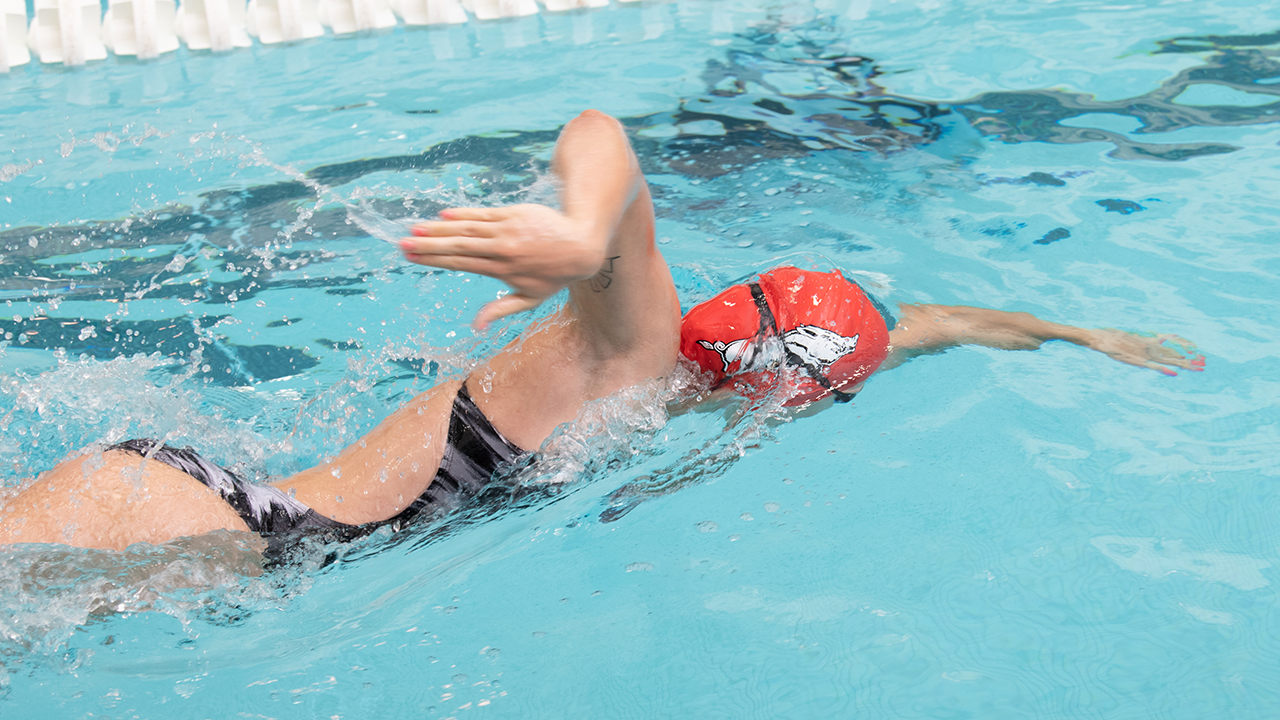 Arkansas Returns Home to Host Houston
FAYETTEVILLE, Ark.- The Arkansas swimming and diving team will return home to host No. 25 Houston Friday afternoon, the first of two final meets in the regular season.
The Hogs are coming off a sweep of Rice and SMU in Dallas last weekend, improving to 4-3 in dual competition this season. Arkansas won seven of the 16 events and earned 18 podium finishes last weekend.
Junior Anna Hopkin led the team with three first-place finishes, while sophomores Peyton Palsha and Maha Amer each recorded two. Freshman Kobie Melton also had an impressive meet, posting two second-place finishes and taking first in the 200 yard medley relay with Molly Moore, Sydney Angell, and Hopkin.
The Cougars are 5-0 in dual competition, most recently defeating SMU and North Texas in a double-dual. Houston earned a close five-point victory over the Mustangs and dominated the Mean Green.
This will be the 29th meeting between the two teams, with the Razorbacks holding a large 14-4 series advantage. Arkansas is on a four-meet win-streak against Houston, earning a 211-142 victory last season on the road.
The meet is scheduled to begin a 5 p.m. in the HPER Natatorium.
For more information on Arkansas Swimming and Diving, follow @RazorbackSD on Twitter.