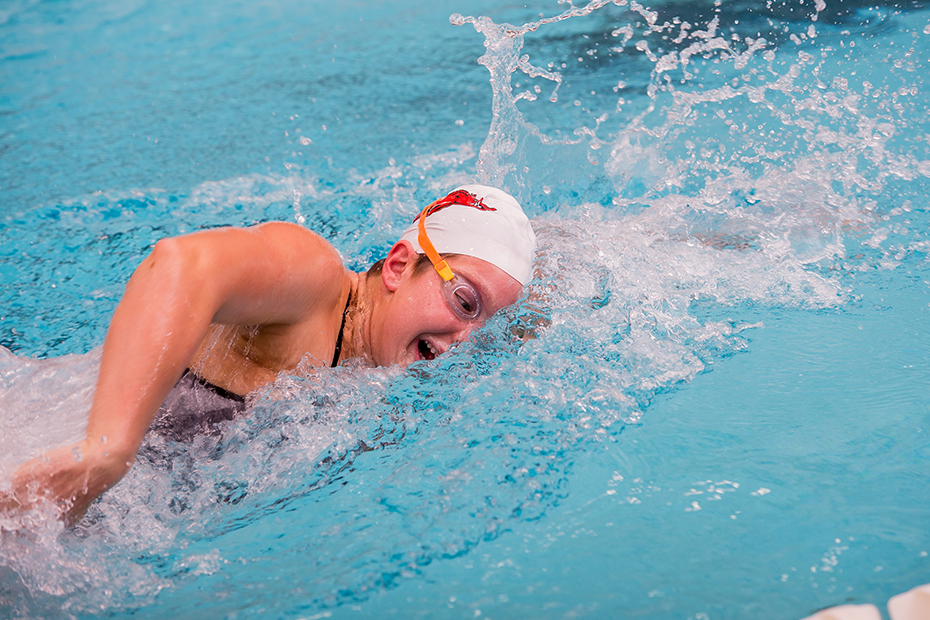 Arkansas Splits Pair Of SEC Meets In Columbia
COLUMBIA, Mo. – Behind seven individual first-place finishes as a team, the Arkansas women's swimming and diving squad split its first two conference meets Saturday, defeating Missouri 167-133 and narrowly falling to South Carolina 155-145.
Freshman Peyton Palsha got things started for Arkansas, winning the 1000 free in a season-best 9:58.67, while sophomore Ayumi Macias swam a season-best 10:06.59 for a third-place showing. Palsha has won the 1000 free title in each of the first two meets of her collegiate career.
Senior Chelsea Tatlow recorded Arkansas' second individual victory with a season-best 1:50.53 performance in the 200 free. Macias finished third in the 200 free, as well, in 1:51.15. Macias finished with two third-place finishes and a second-place finish in the 500 free in a season-best 4:54.13.
Freshman diver Brooke Schultz swept the 1m and 3m springboards for the second consecutive meet, scoring 331.75 and 360.20, respectively. In the 1m, Schultz outscored the field by 21.20 points.
Senior's Chloe Hannam, Jessie Garrison and Olivia Weekley each recorded one first-place finish. Hannam picked up her first win of the season with a 1:58.70 showing in the 200 back. Garrison took home the 200 fly title, winning in a time of 1:59.50. Weekley touched first in the 100 fly in 55.13.
Arkansas improves to 15-9 all-time over Missouri, winning three of the last four meetings, while falling to 4-10 against the Gamecocks.
Next up for Arkansas is a quad-meet in Los Angeles, as the Razorbacks travel to UCLA to face the Bruins, Washington State and UC Davis on Saturday, October 28.
For more information on Arkansas Swimming and Diving, follow @RazorbackSD on Twitter.