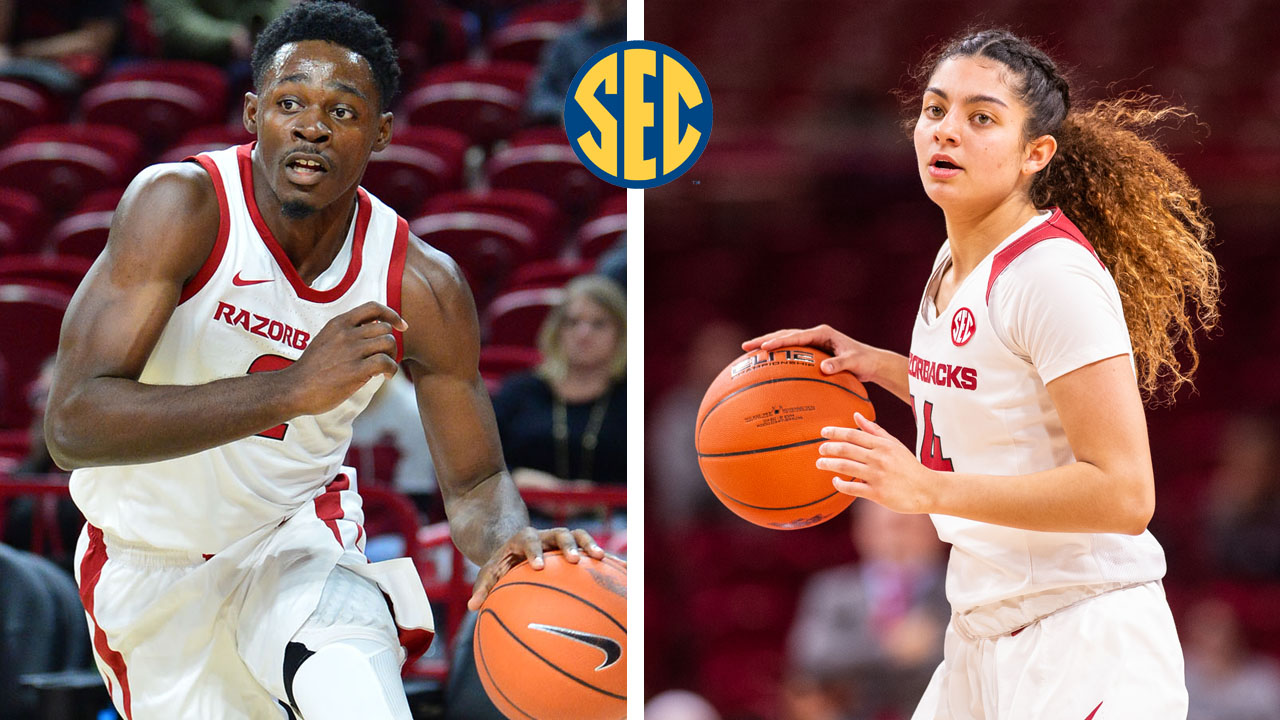 Bailey and Mason Travel to SEC Basketball Leadership Council Meeting
 BIRMINGHAM, Ala. – Adrio Bailey, a senior for the Arkansas men's basketball team, and Jailyn Mason, a senior for the Razorback women's program, are attending the annual Southeastern Conference Men's and Women's Basketball Leadership Council at SEC headquarters this weekend.
The council consists of one male representative and one female representative from each of the SEC's 14 institutions. The goal of the Leadership Council is for student-athletes to serve as a conduit of communication from their teams to the conference office on issues related to student-athlete experience, student-athlete wellness, and to provide feedback on proposed rules governing the SEC and NCAA.
Among the agenda items for the group is:
dinner and a conversation with Commissioner Greg Sankey to review of NCAA and SEC legislative items.
engage with men's and women's basketball officials on rules of the game, student-athlete/referee interaction and careers in officiating.
hear Keyon Dooling, former Missouri student-athlete, author, motivational speaker and former NBA player, speak on mental wellness.