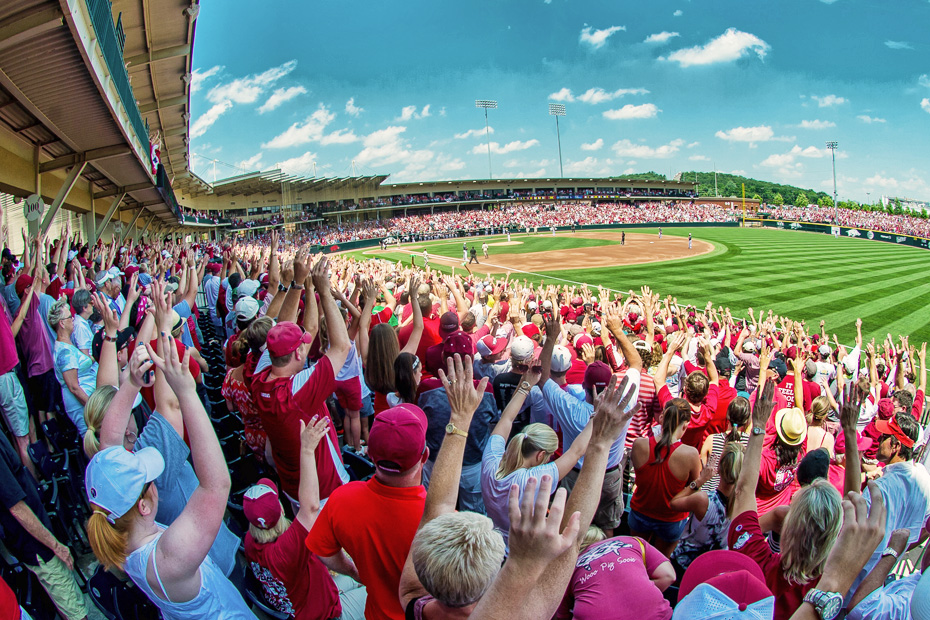 Baum Stadium Named One of Five "Must Visit" Ballparks of 2016
NCAA.com
Looking to make a road trip to escape the dead of winter or planning to hit the road this spring? Here's five great places to take in a college baseball game:
Baum Stadium
SEC schools are known for their impressive stadiums and the University of Arkansas' Baum Stadium is no exception. The Razorback faithful drive out in forces to catch a game at Baum Stadium, which replaced the old George Cole Field in 1996. The park succeeds with its look and feel of a MLB stadium and has the second largest seating capacity in the conference. Baum can hold up to 10,737 fans every game, so you can imagine how loud the crowd gets for the "Calling the Hogs" chant. The Razorbacks rarely lose in front of the home crowd and have a 424-168 (.716) record at the stadium.
In its 20-year history, Baum Stadium has hosted five NCAA regionals and an NCAA super regional last year, where the Razorbacks advanced to their eighth CWS. Arkansas will unveil a new addition this season with the largest video board in college baseball, which stands a massive 25 feet tall and 71 feet wide.
Click here to see the full list and the entire article…