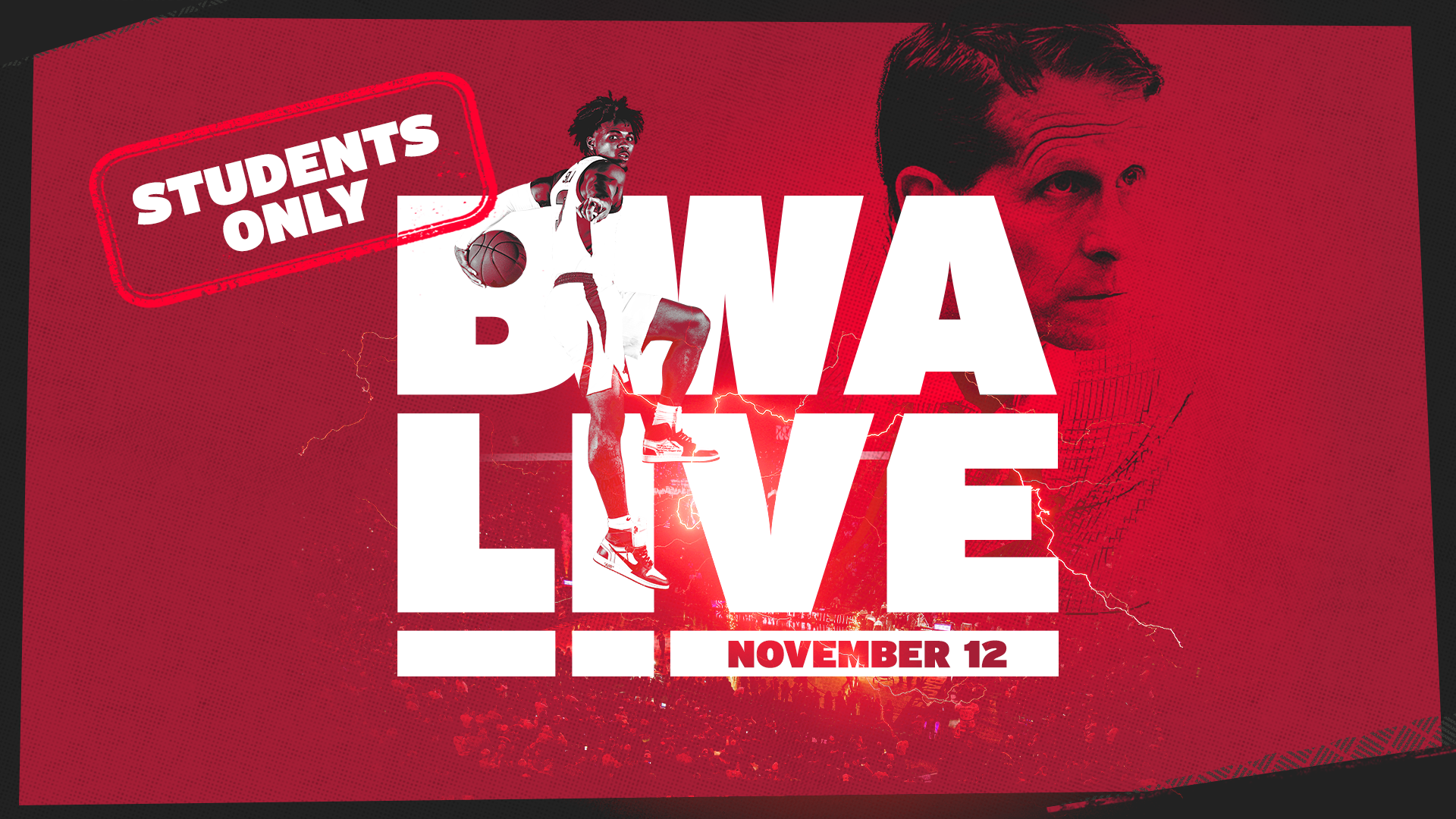 BWA Live Scheduled For Nov. 12
FAYETTEVILLE, Ark. — We're excited to announce BWA Live, an exclusive student-only event to tip off the Razorback Men's Basketball season on Thursday, Nov. 12. Students can join us at Bud Walton Arena for free food, free t-shirts and an exciting night of basketball.
6:30 p.m. – Doors Open (normal east entrance)
6:30 – 7:00 p.m. – DJ Derrick Performance
7:00 p.m. – Dunk Contest + Red-White Game Begins
This event will be limited to students only, which means ANY student who wants to attend is free to come. Our goal is to create a safe and socially-distanced sold out Bud Walton Arena environment to get students and our team excited for the upcoming season. Masks are required.
The theme? Wear your favorite jersey!
Coach Muss and the players will be rocking their favorite jerseys pregame…students are encouraged to do the same. Razorback, NBA, MLB, NFL — take your pick!
Where can fans watch?
The game will be televised on SEC Network +
More information to come later this week and into next.