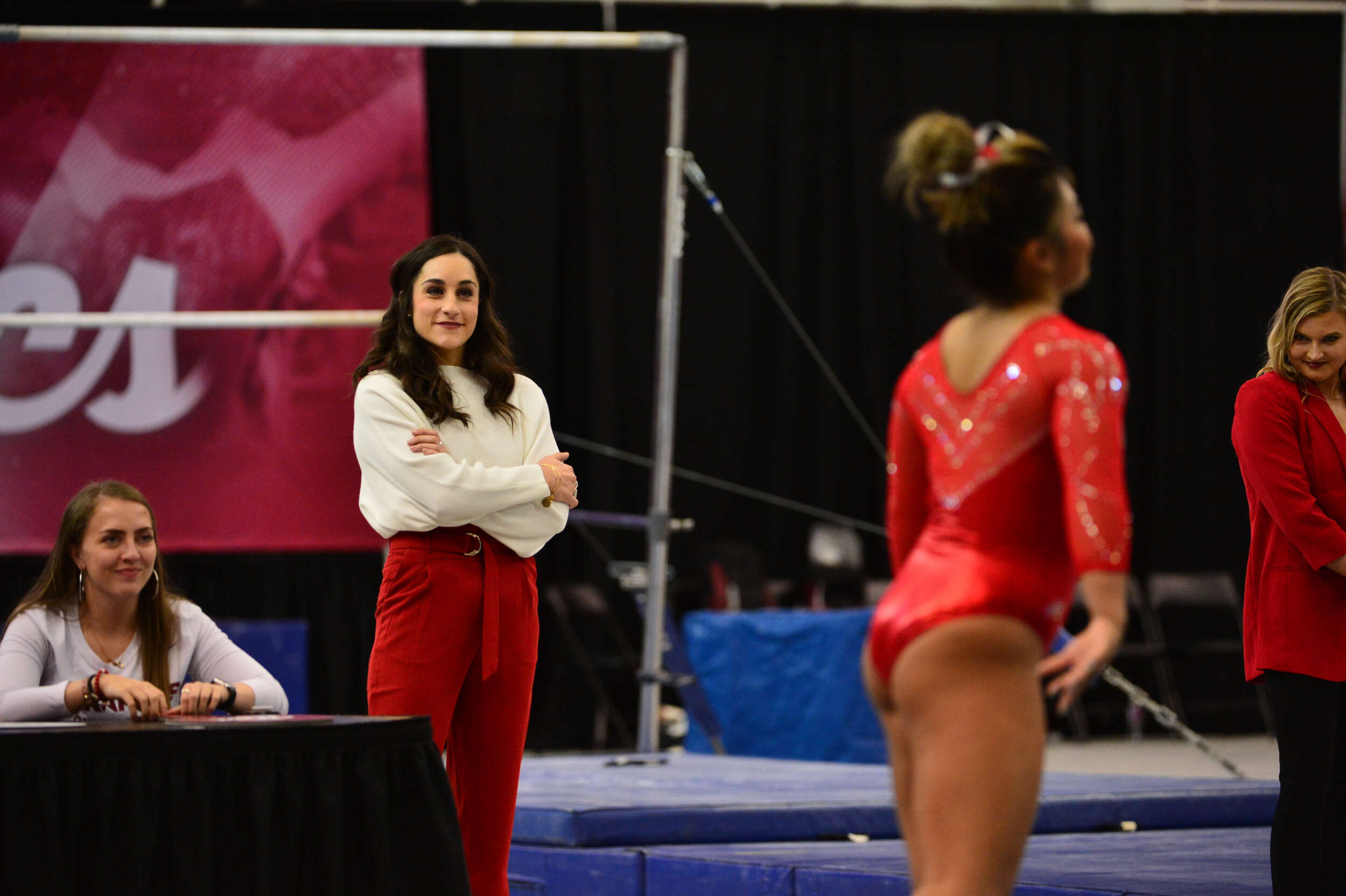 Coach Wieber Meets with Gymback Fans; Hands Out Finals Survivor Kits
Head gymnastics coach Jordyn Wieber visited with fans on Saturday afternoon at the Northwest Arkansas Mall. Fans had the opportunity to meet the Gymback's new coach and olympic gold medalist and the first 100 fans even went home with their very own Razorback gymnastics holiday ornament.
Coach Wieber and assistant coach Chris Brooks visited U of A students last week to help all the Arkansas students get ready for finals week! The duo handed out over 100 "Finals Survivor Kits" complete with scantrons, snacks and a 2020 gymnastics schedule.
Season tickets are on sale starting at $25. Call (800) 982-4657 or visit arkansasrazorbacks.com for more details. General admission seats are $25, while reserved seating is $40. Single meet tickets will go on sale at a later date.
Arkansas will host five teams at Barnhill Arena over the course of the 2020 season, beginning with Denver on Friday, Jan. 17, at 7 p.m. The Gymbacks will also square off with Kentucky (Jan. 24), Georgia (Feb. 7), Auburn (Feb. 21) and Penn State (March 13) as part of their home slate.
For more information on Arkansas gymnastics, follow @RazorbackGym on Twitter.