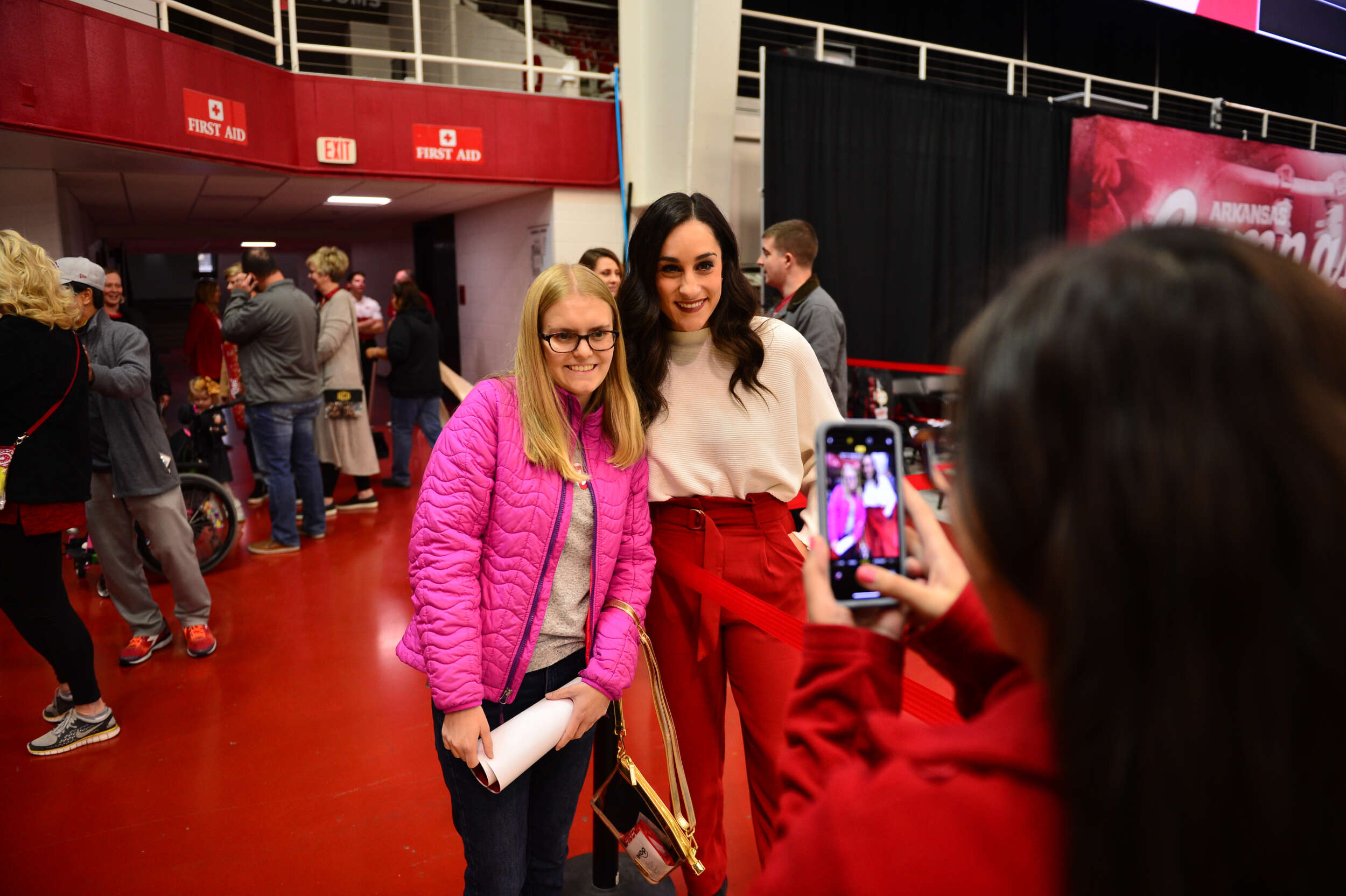 Coach Wieber Autograph Signing Saturday
Arkansas gymnastics head coach Jordyn Wieber will be signing autographs at Hog Heaven in the Northwest Arkansas Mall on Saturday, Dec. 14, from 4-5 p.m.
Fans will have the opportunity to receive an official autographed card, plus a commemorative holiday ornament.
Team posters, magnets and schedule cards will also be available for pick-up. Hog Heaven, the official team store of Razorback Athletics, will offer a 25% discount on youth apparel and accessories. Hog Heaven is located between JCPenney and the food court.