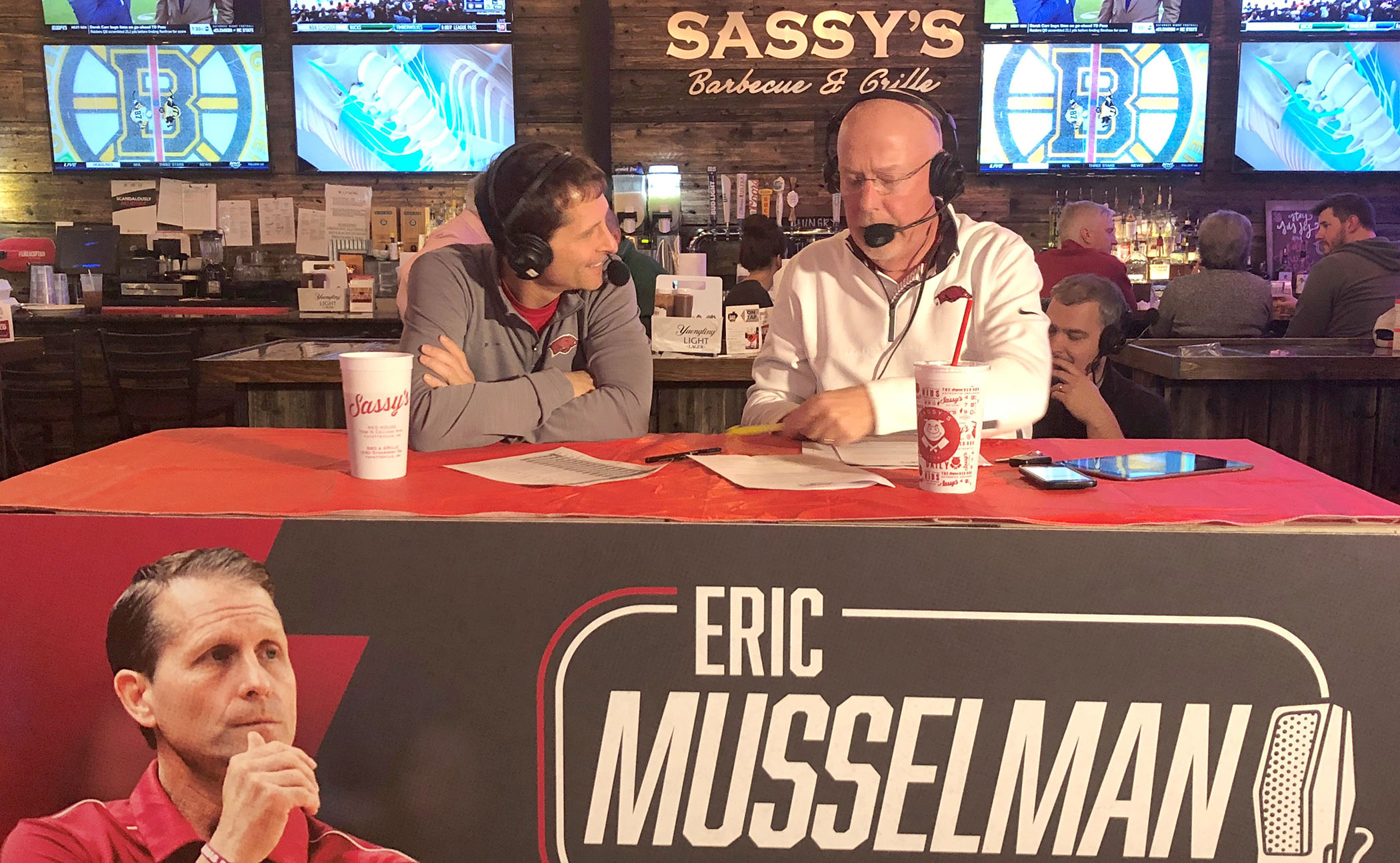 Eric Musselman Live Returns Monday
FAYETTEVILLE – The fourth edition of Eric Musselman Live is set for Monday – Dec. 2. The show will be broadcast from 7-8 pm at Sassy's BBQ & Grille on Steamboat Drive as well as throughout the Learfield IMG College Razorback Sports Network.
Scheduled to join the program are Adrio Bailey and Reggie Chaney.
Eric Musselman Live gives fans an opportunity to learn more about the personalities they witness on the court.  Hosted by the voice of the Razorbacks, Chuck Barrett, the program features interviews with Coach Musselman, Arkansas student-athletes, coaches and staff members.
Fans in attendance will have an opportunity to interact with Razorback coaches and players as well as participate in the conversation. Due to limited space, fans should call in advance to reserve a seat or table.
SASSY'S BBQ & GRILLE (Steamboat Drive off Wedington | call 479-435-6996 for reservations)
December 2
December 9
December 16
SASSY'S RED HOUSE (College Avenue | call 479-856-6966 for reservations)
January 6
January 20
January 27
February 3
February 24
March 2
For more information on Arkansas Men's Basketball, follow @RazorbackMBB on Twitter.