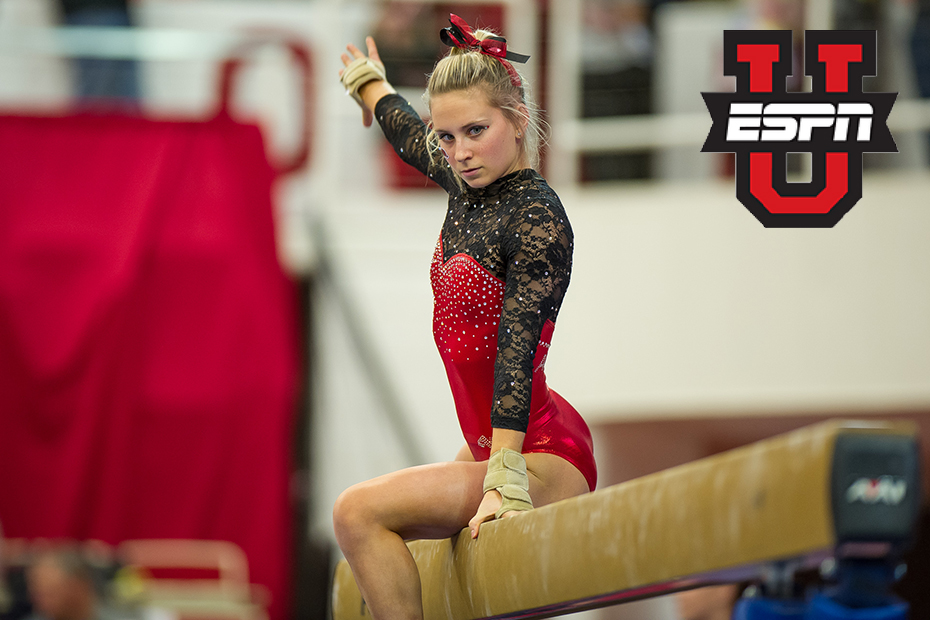 ESPN Introduces Upgrades for SEC Gym Championship
By Gracie Blackburn (ESPN PR)
CHARLOTTE, N.C. — ESPNU and SEC Network are producing the SEC Gymnastics Championship live on television for the first time on Saturday, March 19.
In conjunction with the unprecedented move, the ESPN networks are unveiling a new scoring interface adjusted for the quad-meet format, new graphics and a real-time stream of each individual apparatus.
Live Debut:
ESPN has carried the SEC Gymnastics Championship since 2010. The afternoon session (2p.m., ESPNU) and the evening session (6 p.m. SEC Network) airings on March 19 mark the first time the tournament is live in its entirety on national television. Bart Conner, Kathy Johnson Clarke and Courtney Kupets will provide commentary.
The Championship is a quad-style meet, while the 31 events SEC Network produces during the regular-season are dual-meets.
Apparatus Feeds:
In addition, SEC Network + is expanding coverage of the SEC Gymnastics Championship with live streams of each individual apparatus, and a quad-box view called "All-Around".
The "All-Around" channel allows a viewer to stream every apparatus live, at the same time, on one screen. All five streaming options, as well as the simulcast of the television coverage, are available through the ESPN app and WatchESPN on the SEC Network+ channels.
ESPNU and SEC Network's television coverage will use the "All-Around" quad-box view at various times throughout the meet as well.
To read the complete release, please click HERE.