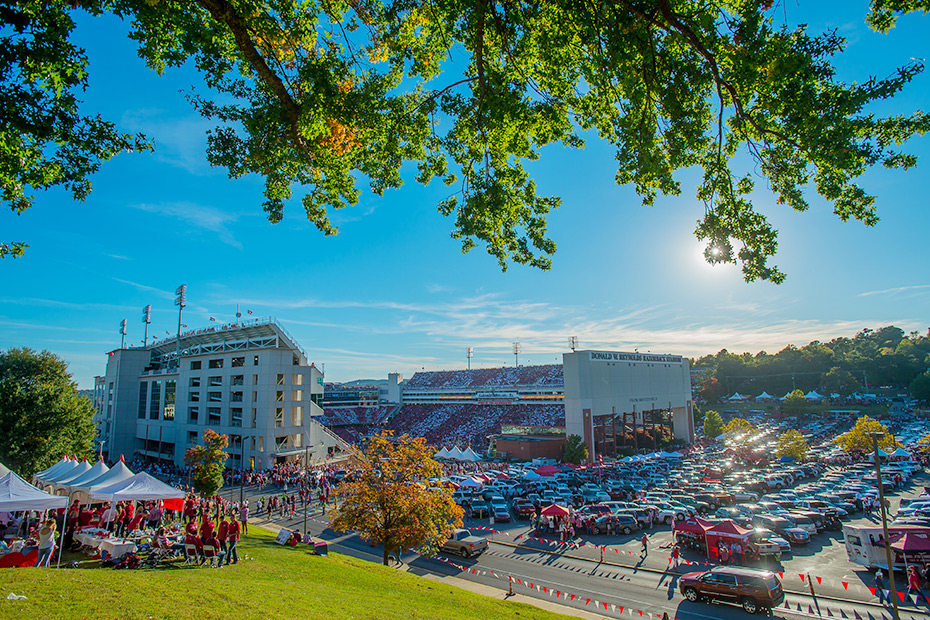 Forbes Ranks Fayetteville No. 1 SEC City
FAYETTEVILLE, Ark. – Fayetteville was ranked No. 24 by Forbes magazine in the publication's 18th annual "Best Places to Live for Business and Careers" list.
Forbes analyzed data on 401 U.S. metropolitan statistical areas and divisions and Fayetteville was the highest-ranked Southeastern Conference institution on the list.
Nashville, Tennessee, home to Vanderbilt University, was the second-highest-ranked SEC city at No. 30, followed by Lexington, Kentucky, at No. 34.
Gainesville, Florida (University of Florida), at No. 70, Knoxville, Tennessee (University of Tennessee), at No. 82 and Baton Rouge, Louisiana (LSU), at No. 131 rounded out the list of U.S. cities with an SEC member school in the publication's top 200.
Forbes generated the list with data from Moody's Analytics and the U.S. Census, while also accounting for 14 metrics related to job growth, business and living costs, income growth, quality of life and labor force education.
Earlier this spring, U.S. News & World Report ranked Fayetteville No. 3 in the nation in its annual "Best Places To Live" list.