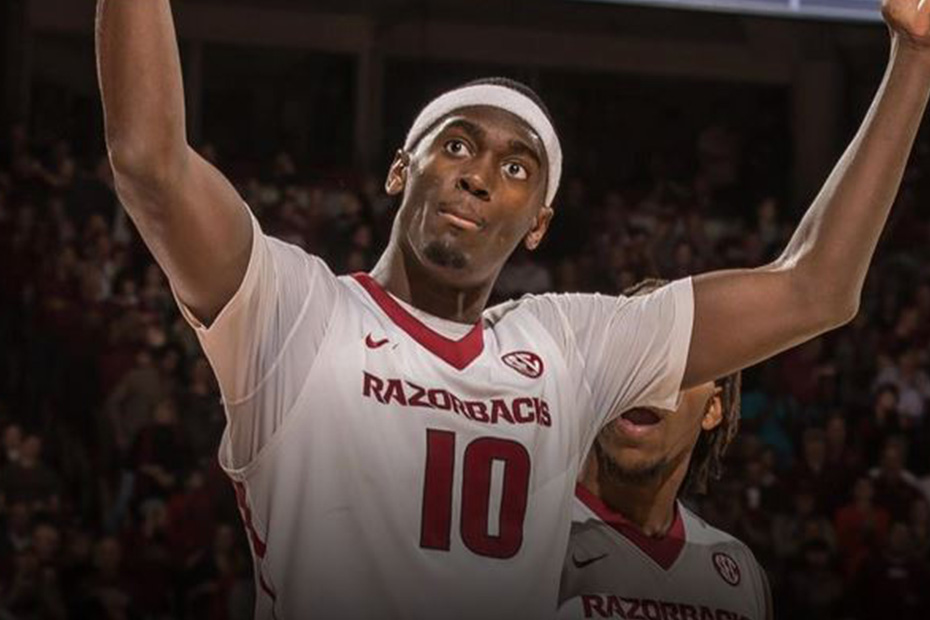 Gameday At BWA Q&A: Bobby Portis
Game Day Q&A at BWA – Bobby Portis (@BPortisTime)
Averaging an SEC-best 18.3 points and 8.1 rebounds per game, sophomore Bobby Portis has turned in some record-breaking performances through the first 18 games. The Little Rock, Arkansas native leads the team in points, blocks and rebounds and has been named to both the Wooden Award Midseason Top 25 and the Midseason Lute Olson Award Watch List. Portis' on-court accolades are extensive, but he remains humble and team-oriented heading into the rest of the season.
As an Arkansas native, what is it like playing for the University of Arkansas?
"It's a cool experience playing here. I grew up in Arkansas and I'd go places when I was young and see Razorback stuff all over and I wanted to be a part of that. Just being in a Razorback jersey is cool, let alone being able to play here."
Where are you seeing the most improvement in your game from last year to this year?
"In my overall strength and confidence in my game. Last year, I came in and I really wasn't confident. Then this year I came in feeling comfortable and I think that really shows when I play."
Although you're only a sophomore, you were recently named a team captain. Talk about how you've stepped into a leadership role both on and off the court.
"I just try to do the right things both on and off the court. I'm really trying to be a more vocal leader now. That's something that's kind of hard for me. I'm a quiet guy, but I think I'm coming into my own."
The team has faced a couple tough losses recently. What are you and the team doing to rally back and come away successful against Alabama?
"We're just getting back to playing Arkansas basketball. Last week we didn't play Arkansas basketball, we kind of played slow and we didn't bring the intensity that we needed to win. Thursday is going to be a great night for us to come back and just play the Fastest 40 Minutes."
You're leading the team in a bunch of statistical categories. How do you keep up the intensity game after game?
"I play with a chip on my shoulder. Ever since I was a kid, I was never talked about so I felt as though I had something to prove. So now, when I play, I'm always out there with an intensity to win."
You've scored double-digits in the last 12 consecutive games. What is it that enables you be a leading scorer on the team?
"That stat is cool, but I try not to focus all my energy on scoring. I just do what I can to help my team win."
Arkansas continues to be one of the leading teams in the nation in assists per game. What do you think this says about the team?
"It says that we trust one another. I trust my teammates to make plays and they trust me to make the plays too. There's a lot of team chemistry, everyone is cool with one another."
What are some goals that you have both individually and for the team as the season goes on?
"Individually, I would like to lead the SEC in rebounding. That's something that I've been working on these past few games. I've really been trying to get double-figure rebounds. For a team goal, I just want us to stay consistent through to tournament season. Last year, we kind of fell off, but this year I want us to zone in and make it a special year for us."
Is there an SEC match up you're particularly looking forward to? Why?
"Thursday night against Alabama. Our next big game is Alabama, so that's the game I'm looking forward to. We need to get the bad taste of losing out of our mouth."