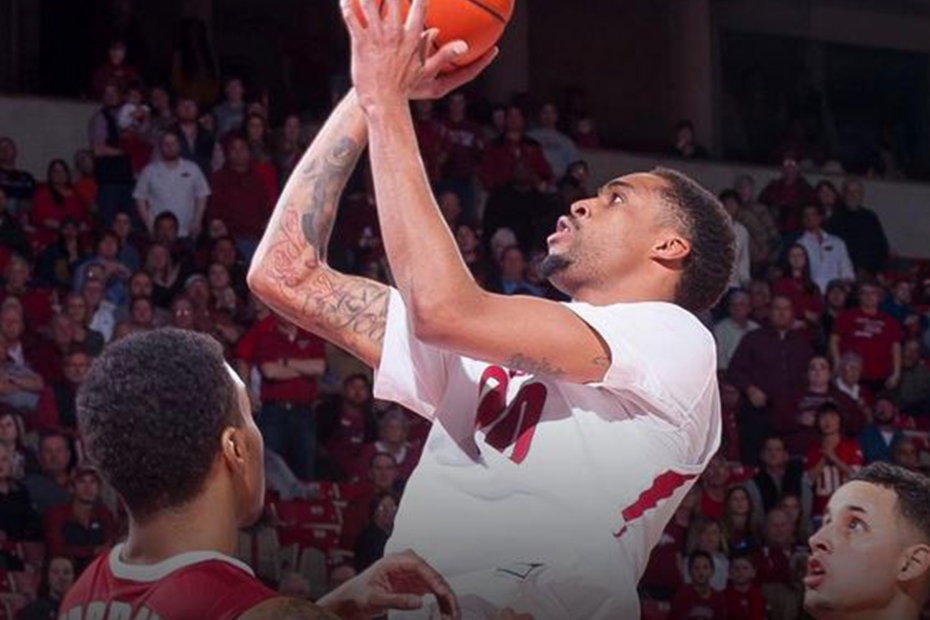 Gameday At BWA Q&A: Rashad Madden
Game Day Q&A at BWA – Rashad Madden (@RKMadden00)
One of two seniors and the only player on this year's team to have spent four seasons at Arkansas, Rashad Madden has made his commitment to the success of Razorback men's basketball clear. Just the 11th player in program history to pass out 300 career assists, Madden is only two assists short of being in the top 10 all-time at Arkansas. Though the Lepanto, Arkansas native obviously has no problem sharing the ball, he continues to be one of the leading scorers on the team and is 46 points shy of 1,000 for his career. As one of this season's team captains, Madden is eager to lead the Razorbacks to many more successes in 2015.
You are two assists shy of being in the top 10 all-time at Arkansas. What does this statistic mean to you?
"That's pretty good, I want to be number one though. I just always wanted to get assists growing up. I like to pass the ball and help my teammates out. So that has carried over into my time here."
You're a senior and a team captain. Talk about how you have taken on a bigger leadership role this year.
"I really try to talk guys up when we're down. I try to lead by example. I'm always working hard and trying to do the right thing both on and off the court."
You scored the eventual game-winning shot at Missouri on Saturday. What was the feel of that game like and how did it feel to be the one who scored that final basket?
"Just to win in general is a good feeling, but to win on the road and the way we won in Missouri, made it even better. For us to bounce back and get our comfort level up, that was really big for the team."
You are 46 points shy of 1,000 for your career. How important is it to you to hit that 1,000 point mark?
"I wouldn't say it's that important to me. I just want to continue playing ball and do whatever I need to do for us to win."
You're in your fourth and final season with the Razorbacks. What will you miss most about playing for this team?
"The fans. Coming in here and playing in front of our fans is what I'll miss most. The energy that our fans bring each and every night is like nothing else. Our fans give us a chance to win every night and that's really special."
As an Arkansas native, what is it like playing for the University of Arkansas?
"It's a big deal. I always wanted to play for the Razorbacks growing up and I used to watch them as a kid. So being able to put on a uniform is really an honor."
You were a leading scorer on the team last season and you have reached double figures 10 times this season. What enables you to continue to be strong on this front?
"Just confidence and my teammates trusting in me to make the right plays at all times."
You faced Tennessee just two weeks ago. How has the preparation and mindset been different this time around versus before you played in Knoxville?
"It's really no different at all. We just know what we came up short on last time. We just didn't bring the energy and effort. So we know if we bring that energy and effort this time, we should win the game."
The game against Tennessee will be the third game the team has played in six days. How do you stay fresh and maintain intensity game after game?
"Really just good treatment. Shout out to Dave England, our trainer, who keeps our bodies and especially our legs, fresh. Mentally, I think we stay fresh by keeping positive attitudes."