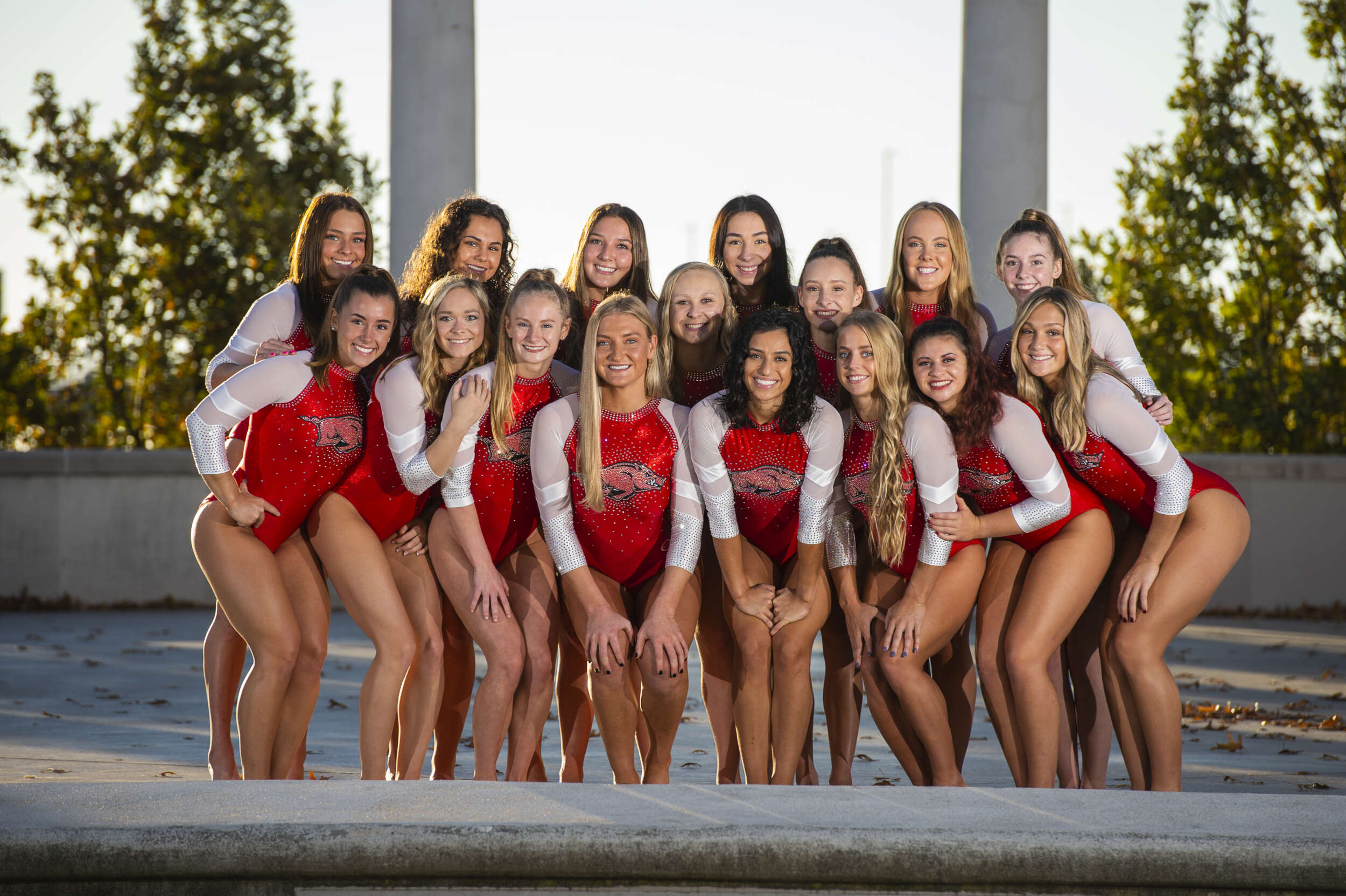 Gymbacks Open At No. 15 In WCGA Preseason Poll
FAYETTEVILLE, Ark. – Arkansas gymnastics will begin the year ranked 15th by the Women's Collegiate Gymnastics Association (WCGA), as the organization released its preseason poll less than a month from the start of the 2021 season.
It marks the 15th consecutive year the Gymbacks have been ranked in the top 20 in the debut rankings. Second-year head gymnastic coach Jordyn Wieber has noticeably elevated the program since arriving in Arkansas last spring, Arkansas is ranked four spots higher than last years preseason ranking, when the Gymbacks started the season ranked No. 19 by WCGA.
The 2021 University of Arkansas gymnastics schedule will feature a Southeastern Conference only regular season, as announced by the league office on Monday (Nov.23). The season will be comprised of eight meets per school over a 10-week conference-only schedule.
The Gymbacks will host four meets inside Barnhill Arena, beginning Jan. 15 against the LSU Tigers. The squad will also host Florida on Jan. 22, Missouri on Feb. 19, and Alabama on Feb. 26.
Don't Miss This Exclusive Razorback Gymnastics Event!
Join us on Sunday, December 20 for our Virtual Q&A Meet the Gymbacks. This virtual meeting is set to start at 6:00 p.m. through Zoom. Hear about the upcoming Razorback Gymnastics season and what to expect from the team. Click the link to RSVP and submit any questions you might have for Coach Jordyn Wieber!
Can't make it to Fayetteville this winter to see the Gymbacks in action?
Head coach Jordyn Wieber and the GymBacks want to see you in the stands in Barnhill Arena this season! With attendance being limited in person, fans will have the opportunity to purchase a personalized cutout of themselves to be installed in the stands at all Gymnastics meets this season. Cutouts start at just $50 and VIP cutouts can be purchased for $100. VIP cutouts will be placed in the front row of the arena and will be signed by Coach Wieber at the end of the season.
Use THIS LINK to purchase yours today!
Visit ArkansasRazorbacks.com for the latest information on all things Arkansas Gymnastics. You can also find the Hogs on social media by liking us on Facebook (Arkansas Razorback Gymnastics) and following us on Twitter and Instagram (@RazorbackGym).