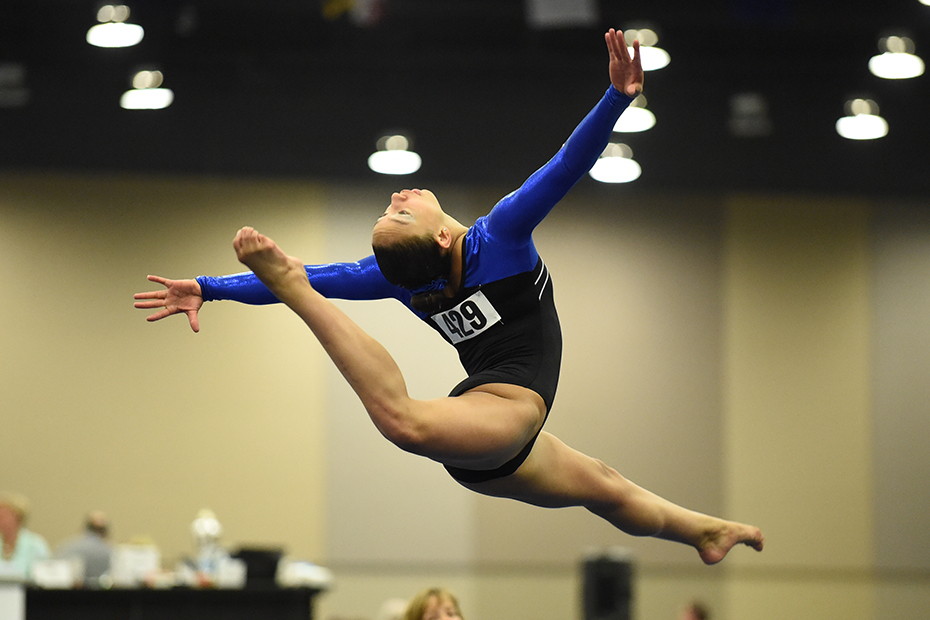 Gymnastics Adds Michaela Burton for 2017
FAYETTEVILLE, Ark. — Arkansas gymnastics head coach Mark Cook announced his fourth signee of the 2017 class on Thursday, as Michaela Burton has signed a National Letter of Intent (NLI) to join the Razorbacks next season. Burton comes from Legacy Elite Gymnastics, where she has competed at Level 10 since the beginning of 2012.
This past spring, Burton was Floor (9.65) champion and Beam (9.45) runner-up at the 2015 Illinois State Championships. She also qualified for the 2015 JO National Invitation Tournament. In 2014, Burton won Vault (9.775), Beam (9.5) and All-Around (38.2) at the Illinois State Championships. She continued her success into a first-place Bars (9.525) finish at the 2014 Region V Championships and a fourth-place All-Around (38.4) performance at the 2014 JO National Championships.
A Downers Grove, Illinois, native, Burton currently attends South High School. Her parents are Mike and Kelly, and has a sister, Claire, who is a sophomore and plays basketball for the Mustangs. Burton will be the third Gymback in program history (Amanda Wellick and Sammy Kolbas) from the Windy City area and plans to major in either kinesiology or journalism at Arkansas.
"Michaela is a very powerful gymnast and does big gymnastics. She was slowed this past year with a shoulder injury. We are hopeful Michaela will return to top form and compliment a strong class by producing high scores on all four events." — Head coach Mark Cook
"I chose Arkansas because of the beautiful campus, accomplished gymnastics program, coaching staff and overall student-athlete success system." — Michaela Burton
Personal bests:
Vault: 9.800
Bars: 9.650
Beam: 9.750
Floor: 9.800
AA: 38.475
For additional #Gymbacks content during preseason action, please follow @RazorbackGym on Instagram, Twitter and Snapchat.