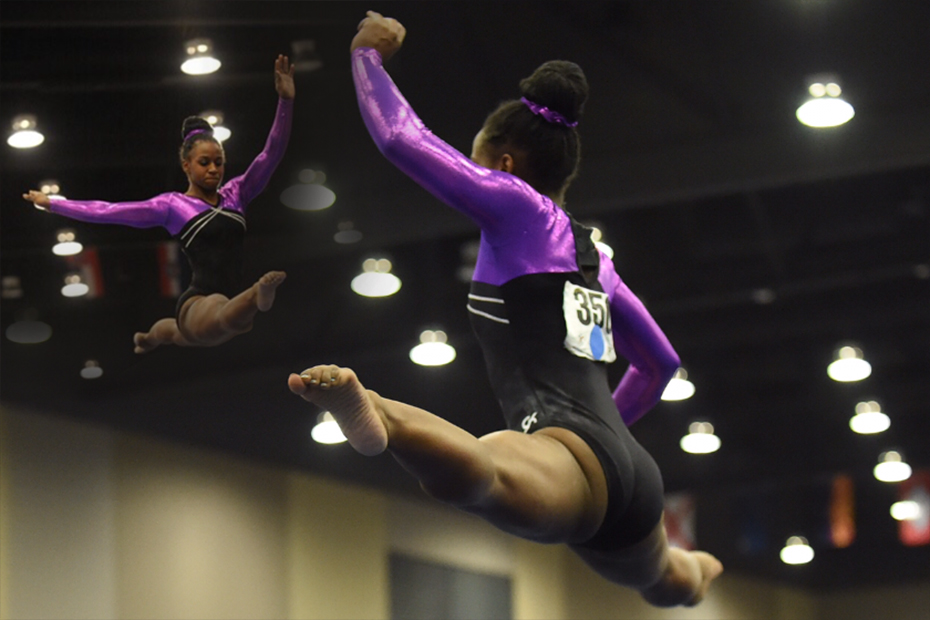 Gymnastics Signs Hailey Garner for 2017
FAYETTEVILLE, Ark. — Arkansas gymnastics head coach Mark Cook announced his third signee of the 2017 class on Wednesday, as Hailey Garner has signed a National Letter of Intent (NLI) to join the Razorbacks next season. Garner comes from Gymstars Gymnastics in Collierville, Tennessee, where she has competed at Level 10 since the beginning of 2012.
This past spring, Garner took home a lot of hardware on some big stages. At the 2015 JO National Invitation Tournament, she was Beam (9.7) and Bars (9.475) champion. She also won Beam (9.7), and took home two silvers in Vault (9.775) and Bars (9.575) at the 2015 Region VIII Championships. During the 2015 Tennessee State Championships, Garner was Beam (9.625) and Floor (9.475) champion. Her success in the gym is also reflected by having a bar mount being named after her earlier this year.
An Arlington, Tennessee, native, Garner currently attends Faith Heritage Academy, from where she will graduate a year early to join the Razorbacks. Her father, Fred, is a maintenance manager, while her mother, Linda, is an attorney. She also has a brother, who is a musician. Garner will be the second Gymback in program history (Mia Bargiacchi) from the Volunteer State and plans to major in biomedical engineering at Arkansas.
QUOTABLES
"Hailey has the ability to be a National Champion on the Uneven Bars at the D-I level and is outstanding on the Balance Beam. She will be pushing for one of the All-Around spots when she arrives next year. Hailey's smile and personality will light up the gym." — Head coach Mark Cook
"I chose to come to Arkansas because of the incredible community, the coaching staff and the student-athlete program. The moment I stepped foot on campus, I knew it was the right place for me to call home." — Hailey Garner
Personal Bests
V: 9.775
UB: 9.775
BB: 9.700
FX: 9.500
AA: 38.500
For additional #Gymbacks content during preseason action, please follow @RazorbackGym on Instagram, Twitter and Snapchat.