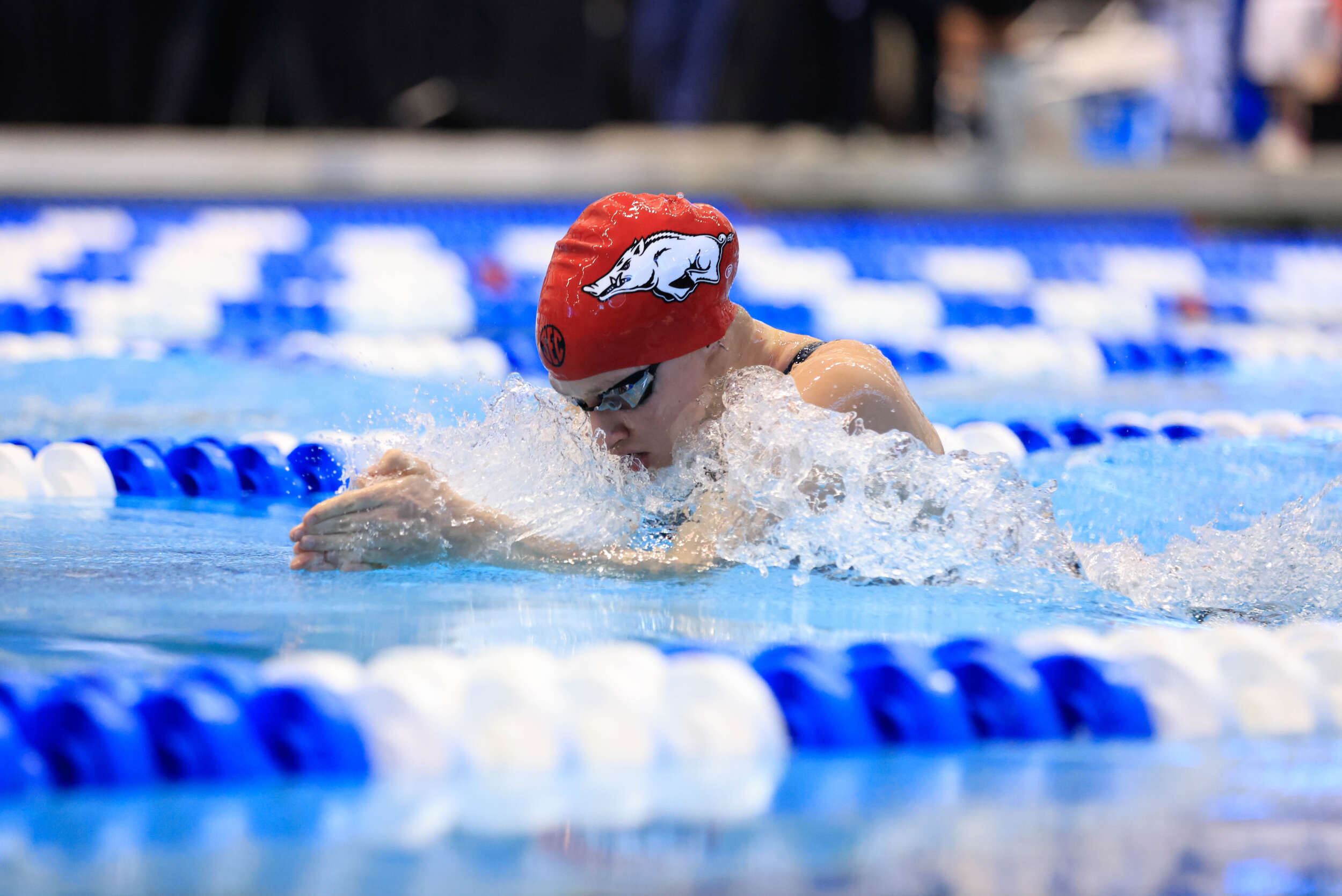 Hogs cap off championship week with Honorable Mention honors
KNOXVILLE, Tenn. – Arkansas swimming wrapped up their NCAA Championship run on Saturday with a 28th (18 total points) place finish. It would be the program's fifth consecutive year with a top 30 finish at the NCAA Championships.
The Hogs also finished 28th in last year's NCAA Championship.
The fifth-year swimmer, Alessia Ferraguti clocked a 2:08.98 in the 200-breaststroke preliminary, which is a new personal-best while finishing 23rd as well.
Ferraguti, along with Andrea Sansore, Bella Cothern, and Kobie Melton earned NCAA Honorable Mention All-American honors again after placing 14th in the 400-freestyle relay. It's the third time this group picked up Honorable Mention All-American recognition at the NCAA Championships.
Head Coach Neil Harper: "I am really proud of these seven ladies who represented the Arkansas Razorback family with pride, honor, and class here at the highest level. Kobie, Vanessa, and Andrea have helped build this team to the point where we have perennially been a top-30 team. I can't thank our seniors enough for all they have done for our program and they should be proud of their achievements. The 400 free relay of Bella, Kobie, Andrea, and Alessia fittingly finished the meet with another top-16 performance and Honorable Mention All-American honors, so that was a great way to wrap up our successful season."
More Information
Keep up with all the latest news and information and get behind the scenes looks into our program on social media. Follow us on Twitter at @RazorbackSD and check out our Facebook page. Stats, news, and athlete information can be found at ArkansasRazorbacks.com.