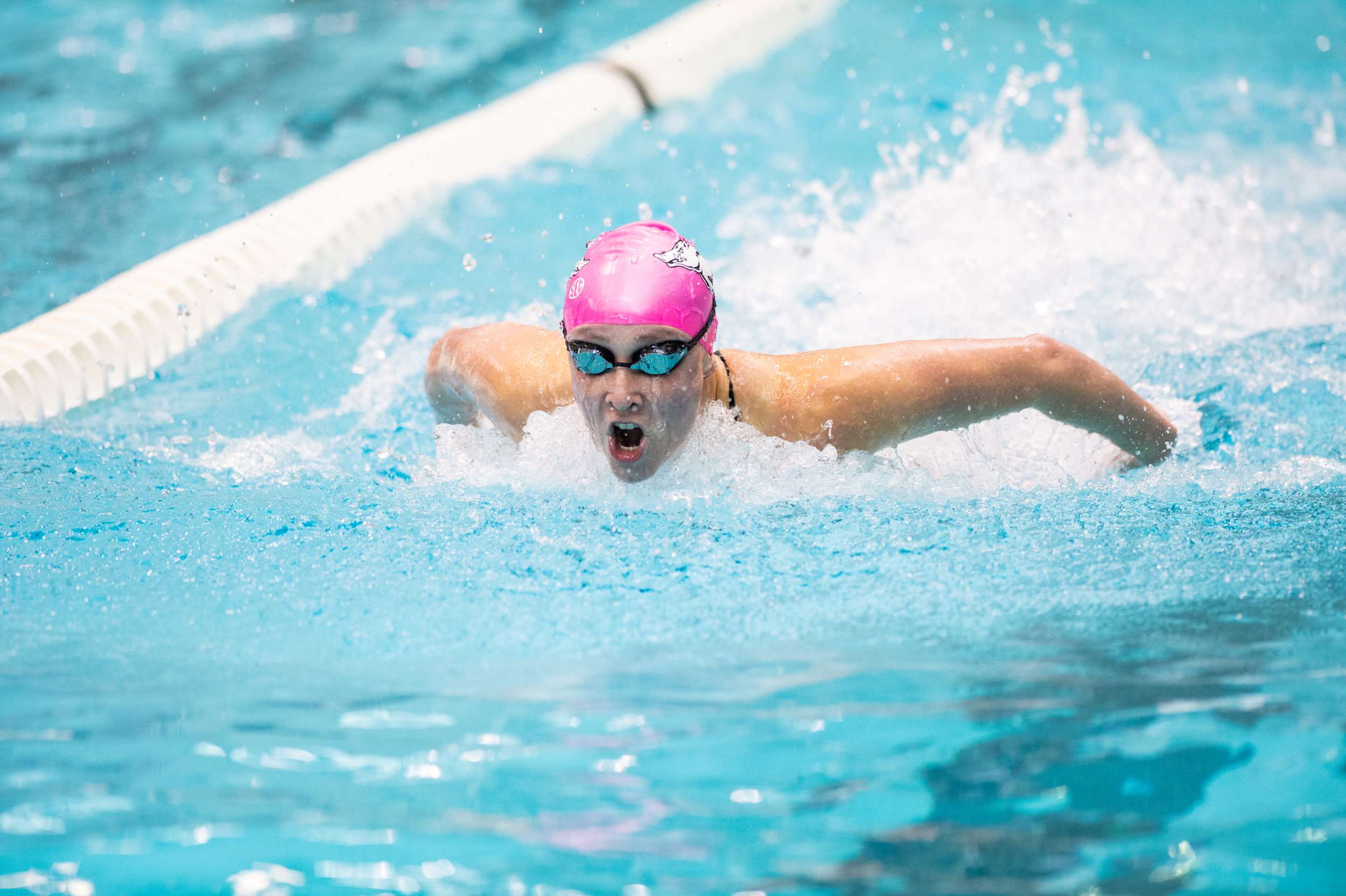 Hogs fall to No. 1 Stanford
No. 19 Arkansas dropped a dual meet at No. 1 Stanford on Saturday in Palo Alto, Calif.
Anna Hopkin took first in both the 50 (22.21) and 100 (49.08) freestyle, while Molly Moore came in second for the 100 (52.14) free and diver Estilla Mosena stepped up again for the Razorbacks winning second place in the 3m (265.20) and third in the 1m (254.18).
"I think we made a good account of ourselves, we also have a very young team that's gaining experience and it really tested our mentality away from home. It gave us a good gage to see just how our training and how technique acquisition is going," Head Coach Neil Harper said.  "Definitely got a lot to work to do, but it was a great away meet, and it is something we can certainly build on. I was proud of the ladies today, and I look forward to the remainder of the season."
The Razorbacks ended the dual meet with 11 podium finishes and look to continue improving.  The Hogs back in action Oct. 26 for their SEC home opener against Auburn.