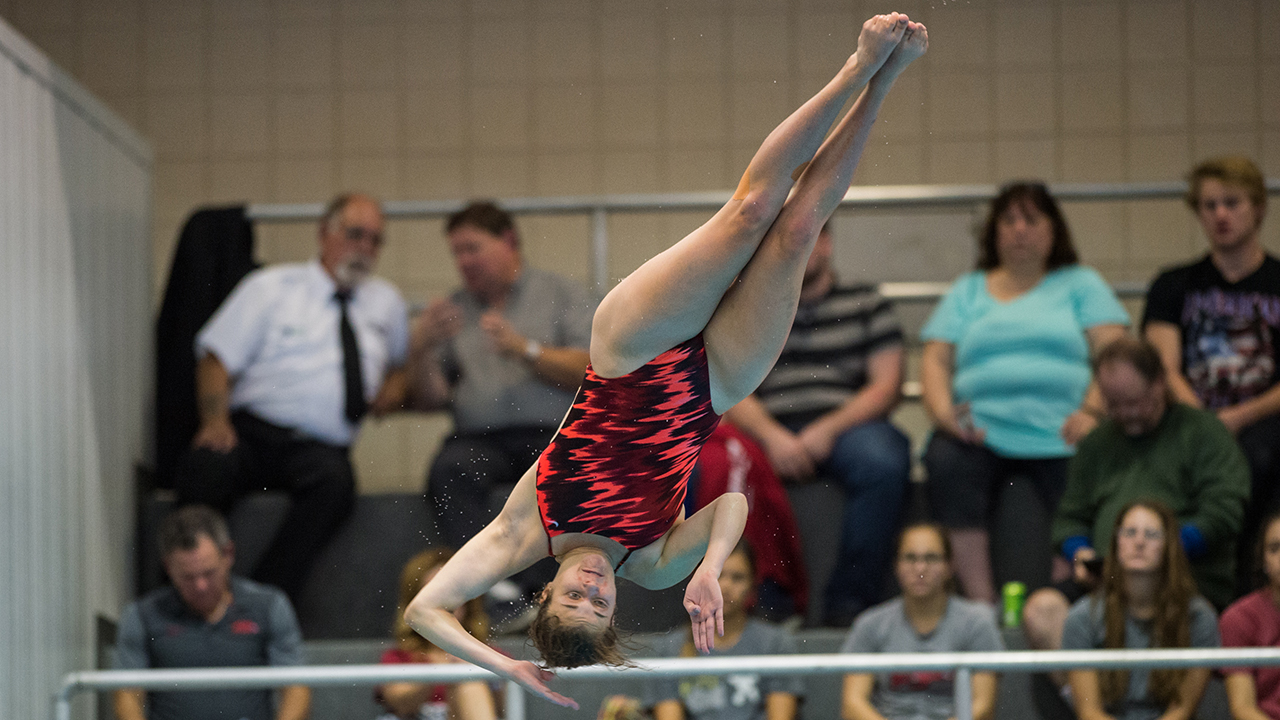 Hogs Head to Athens for Georgia Diving Invite
FAYETTEVILLE, Ark.- The Arkansas swimming and diving program will open the 2019 calendar year at the Georgia Diving Invitational from Jan. 4-6.
The Gabrielsen Natatorium will host 81 divers from 12 schools, 11 of which come from Power-5 conferences and eight from the SEC. The competition is highlighted by 2018 NCAA 1-meter finalist Rachel Rubadue from Tennessee.
Events on Friday and Saturday will begin at 10 a.m. CT, with 3-meter competition on Friday and 1-meter competition on Saturday. Sunday's platform competition will begin at 9 a.m.
Maha Amer, Estilla Mosena, Brooke Schultz, and Caroline Welch will represent the Razorbacks, with all four divers competing in both springboard events. Amer and Mosena will also compete in the platform.
This will be the final invitational for the Hogs, with four dual meets on the left schedule to conclude regular season competition.
For more information on Arkansas Swimming and Diving, follow @RazorbackSD on Twitter.