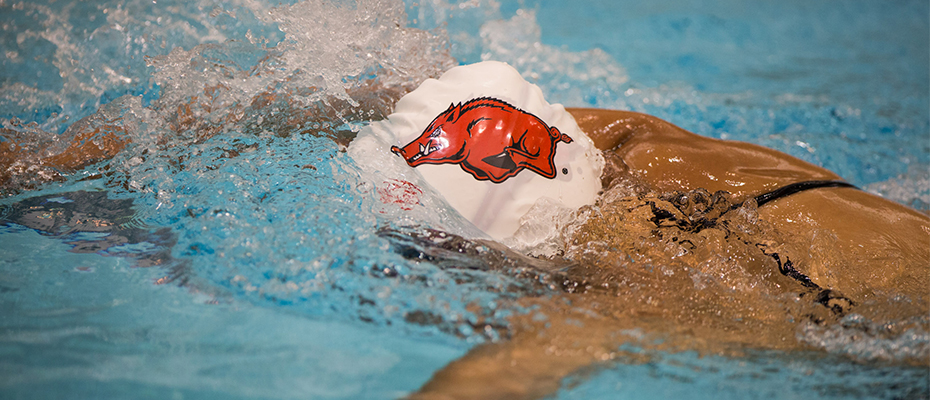 Hogs Roll Past Vandy & Drury in Home Opener
FAYETTEVILLE, Ark. – Arkansas dominated both Vanderbilt and Drury in its home opener. The Razorbacks outscored Vanderbilt 160-97, while the Hogs also beat the Panthers 175-83.
"I am very happy with our team's performance today," Head Coach Neil Harper said. "We have worked hard this past month and they were still focused and executed better technique and race strategy across the board. Kobie, Vanessa, and Adéla all stepped up with double wins to lead a total team effort. Bella and Eleonora also performed well, winning their races too!"
HOG HIGHLIGHTS
Kobie Melton won big in the home opener, notching wins in the 100-yard Backstroke, 200-yard Backstroke, and 50 Freestyle.
Vanessa Herrmann also picked a couple of victories in the 200 Breaststroke and 100 Breaststroke.
Adela Vavrinova showed out with wins in the 100 Individual Medley and 200 Freestyle.
More Information
Keep up with all the latest news and information and get behind the scenes looks into our program on our social media accounts. Follow us on Twitter at @RazorbackSD and check out our Facebook page. Stats, news, and player information can be found at ArkansasRazorbacks.com.