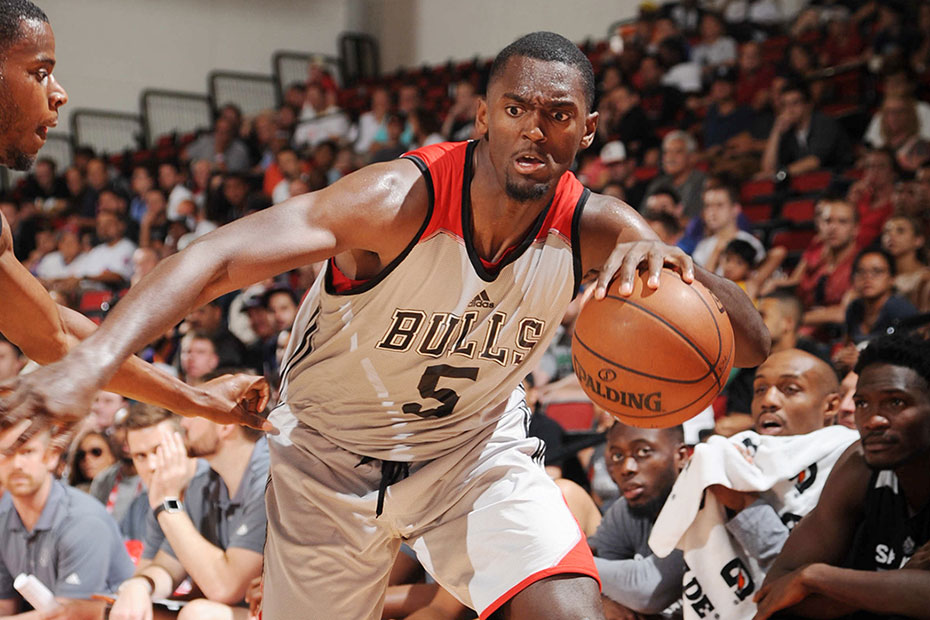 Hogs To Decide NBA Las Vegas Summer League
FAYETTEVILLE, Ark. – The championship game of the Las Vegas NBA Summer League will have a distinct Arkansas feel as a pair of Razorbacks have led their respective teams to Monday's title game at 8 p.m. on ESPN2.
The 11-day event in Las Vegas featured 67 games from 23 NBA teams and the NBA D-League Select team, but it all comes down to Monday's championship game between the Bobby Portis-led and unbeaten Chicago Bulls at 6-0 and the Minnesota Timberwolves with former Hog Coty Clarke.
Selected No. 22 overall by the Bulls in the 2015 NBA Draft, Portis emerged as a rookie contributor in Chicago, playing in 62 games and averaging 17.8 minutes, 5.4 rebounds and 7.0 points per game.
NBA Las Vegas Summer League Notables
Bobby Portis
• Named to the All-NBA Summer League First Team
• Leads the Bulls in scoring, rebounding and blocks
• Averaging 15.8 points and 9.3 rebounds per game
• Fourth in the league in rebounds per game
• Recorded one double-double against Boston with 17 points and 13 rebounds
• Scored 17-plus points in four of five games
Coty Clarke
• Averaging 8.4 points and 4.4 rebounds per game
• Scored 10-plus points in three of the last four games
• Leads all non-guards on the Timberwolves in assists
For more information on Arkansas men's basketball, follow @RazorbackMBB on Twitter.