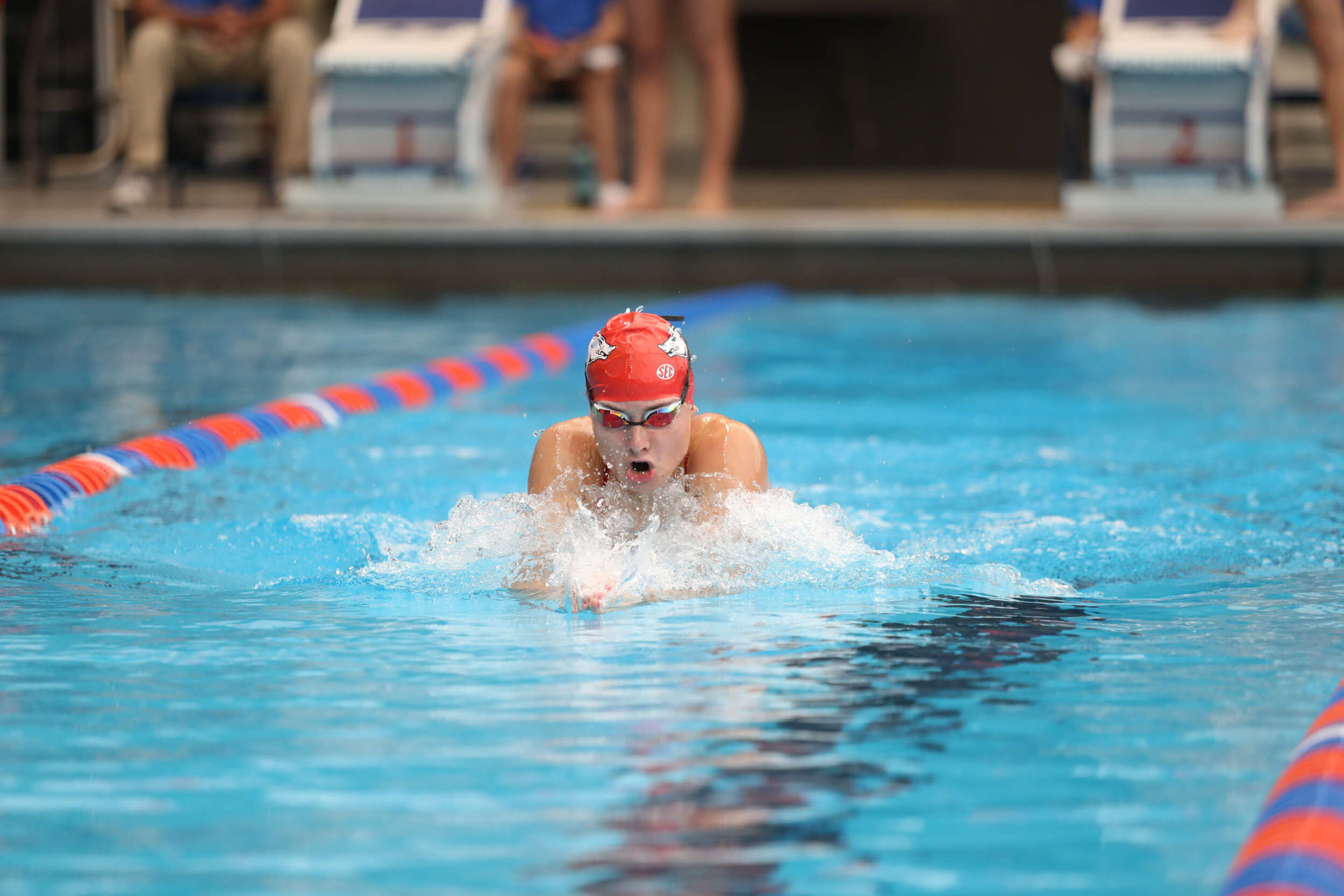 Hogs to Face Bama in Home Opener
FAYETTEVILLE, Ark. – Arkansas returns home to compete in an SEC matchup against Alabama on Friday, Sept. 30. The Razorbacks are back to the Arkansas Natatorium after a road trip last weekend in which the Hogs went 2-1 against Florida, Nova Southeastern, and Florida Southern.
Opponents: Alabama Crimson Tide
Dates: Friday, 9/30
Location:  Fayetteville, Ark.
Dive Time: 12:00 P.M. CT
Scouting the Crimson Tide
The Crimson Tide are 7-1 against the Razorbacks all time. The last time Alabama and Arkansas met was in 2014 when the Crimson Tide won 172-128. Friday's meet marks the first of the season for Alabama.
 Last Time Out
Arkansas is coming off a win at Florida Southern with a score of 121-71.
Razorbacks totaled 10 wins in all but one event on the day.
Graduate Student Kobie Melton picked up two individual wins in the 100 backstroke and 50 freestyle events at Florida Southern.
 More Information
Keep up with all the latest news and information and get behind-the-scenes looks into our program on our social media accounts. Follow us on Twitter at @RazorbackSD and check out our Facebook page. Stats, news, and player information can be found at ArkansasRazorbacks.com.