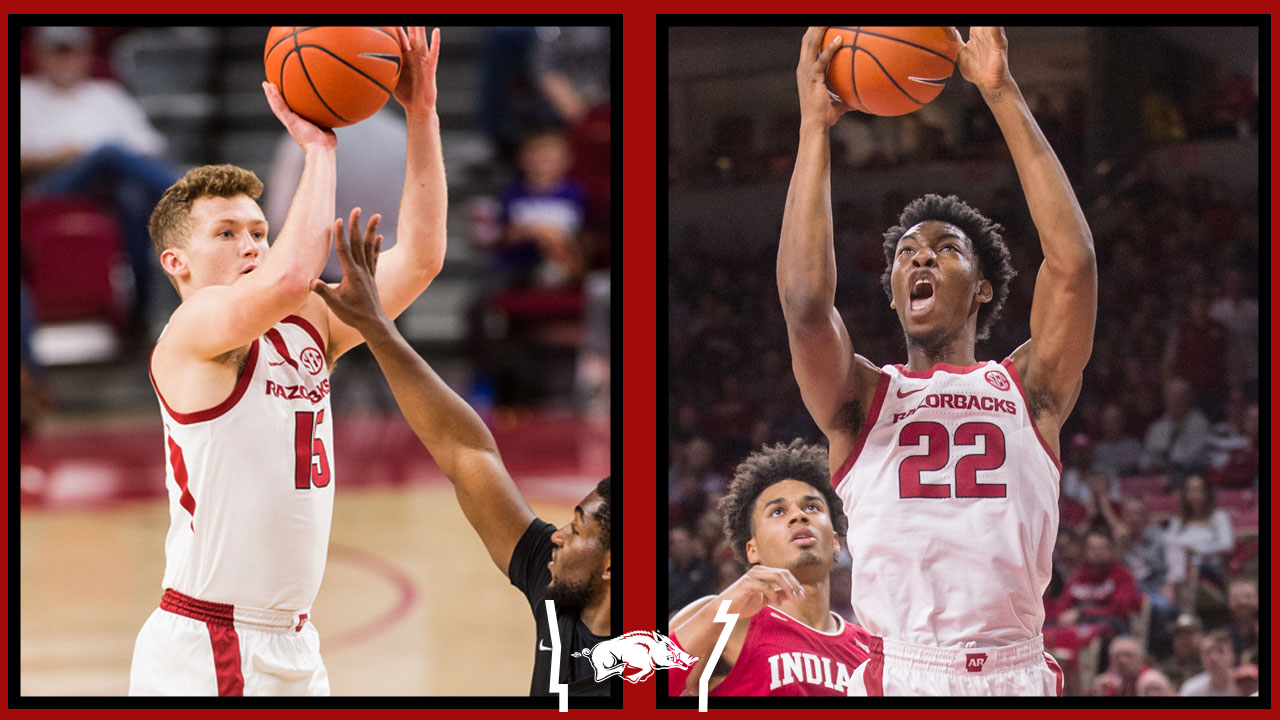 Holmes, Osabuohien Get SEC Academic Honors
FAYETTEVILLE – Jonathan Holmes and Gabe Osabuohien were each named to the 2018-19 SEC Winter Honor Roll, the league announced today.
Holmes has a 3.0 cumulative GPA and is majoring in small business management with a minor in marketing. The junior was also honored as a freshman, making the 2016-17 SEC First-Year Academic Honor Roll. Holmes, who was put on scholarship in February of this year, played in five games and hit 3-pointers at Vanderbilt and versus Alabama this past season. He has played in 22 games for his career, made four 3-pointers and has scored 23 points.
Osabuohien carries a 3.036 cumulative GPA and is majoring in communications. The Toronto, Canada, native played in all 34 games in his sophomore season, starting each of the last eight. He scored 106 points, after scoring just 22 as a freshman, and pulled down 116 rebounds, having 21 as a freshman. Osabuohien was second on the team in charges taken (24).­