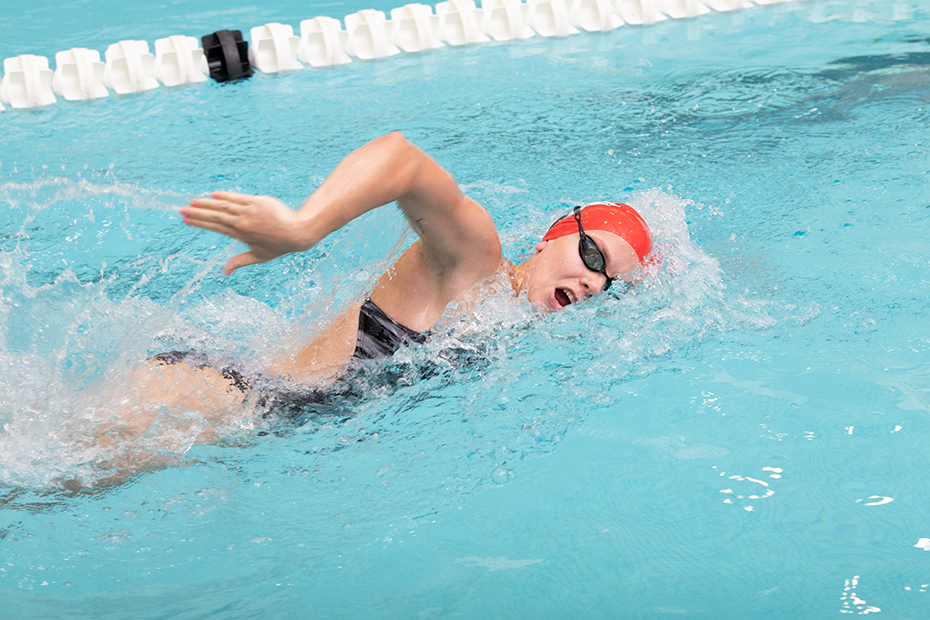 Hopkin Dominates at English Swimming Championships
SHEFFIELD, England- Razorback junior Anna Hopkin had a banner weekend at the English Swimming Winter Championships, setting four personal bests and being named the English champion in three events.
Hopkin started out strong and was the 100 meter freestyle (52.00) English champion en route to setting her first personal best of the weekend.
Day two saw her compete in two events, where she was the 50 meter freestyle (23.70) English champion and earned a third-place finish in the 100 meter butterfly (58.92). On the final day of the championships, Hopkin was the 50 meter butterfly English champions (25.94).
Her 50 meter freestyle time would have placed third at the World Championships, while her 100 meter freestyle time would have placed fourth.
"It was great to watch all of Anna's hard work and success this fall culminate in world-class swims back in her home country in front of her family, former teammates, and national team coaches," head coach Neil Harper said. "She has been so focused and dedicated so I am excited that she will get a little break over the holidays before refocusing and rejoining her teammates for the lead up to the SEC and NCAA Championships."
Hopkin's first season with the Razorbacks has been stellar, with the Preston, England native setting seven individual records and two team relay records.
The Hogs will return to the pool after the New Year, with the divers heading to the Georgia Diving Invite from Jan. 4-6. Both the swimmers and divers will compete against Rice and SMU at a double-dual in Dallas, Texas on Jan. 12.
For more information on Arkansas Swimming and Diving, follow @RazorbackSD on Twitter.