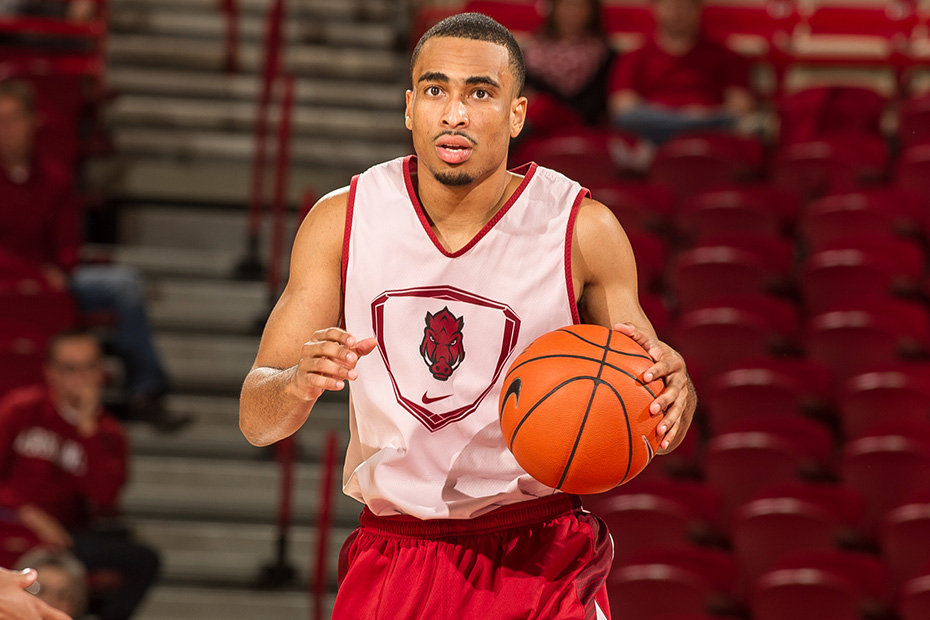 Men's Basketball To Hold Open Practice Saturday
FAYETTEVILLE, Ark. – Arkansas men's basketball head coach Mike Anderson has announced the Razorbacks will hold an open practice in Bud Walton Arena on Saturday, Oct. 31 from 11 a.m.-1 p.m. prior to the football game against UT Martin.
Fans will have a chance to see the 2015-16 edition of the #Fastest40 minutes in college basketball as they continue preparation for the upcoming season. No additional parking will be available for the event, as normal football parking permits will apply. The only access to Bud Walton will be the South Doors off Leroy Pond Drive.
Following Saturday's open practice, Arkansas will host its annual Red-White Game on Sunday, Nov. 1. Doors will open at 4 p.m. for an autograph session, before a 5 p.m. tip-off in Bud Walton Arena. For more information click here.
Season tickets, SEC mini plans and single-game tickets are now on sale to the public to watch the #Fastest40 Minutes in college basketball all season at Bud Walton Arena. The SEC mini plan features four Saturday games and a Thursday showdown with Kentucky, while select single-game tickets have been reduced from a year ago, including $5 cuts on tickets in the upper bowl and loft. Tickets can be purchased now at the Razorback Ticket Center, by phone at 1-800-982-HOGS (4647) and online by clicking here.
For more information on Arkansas men's basketball, follow @RazorbackMBB on Twitter.