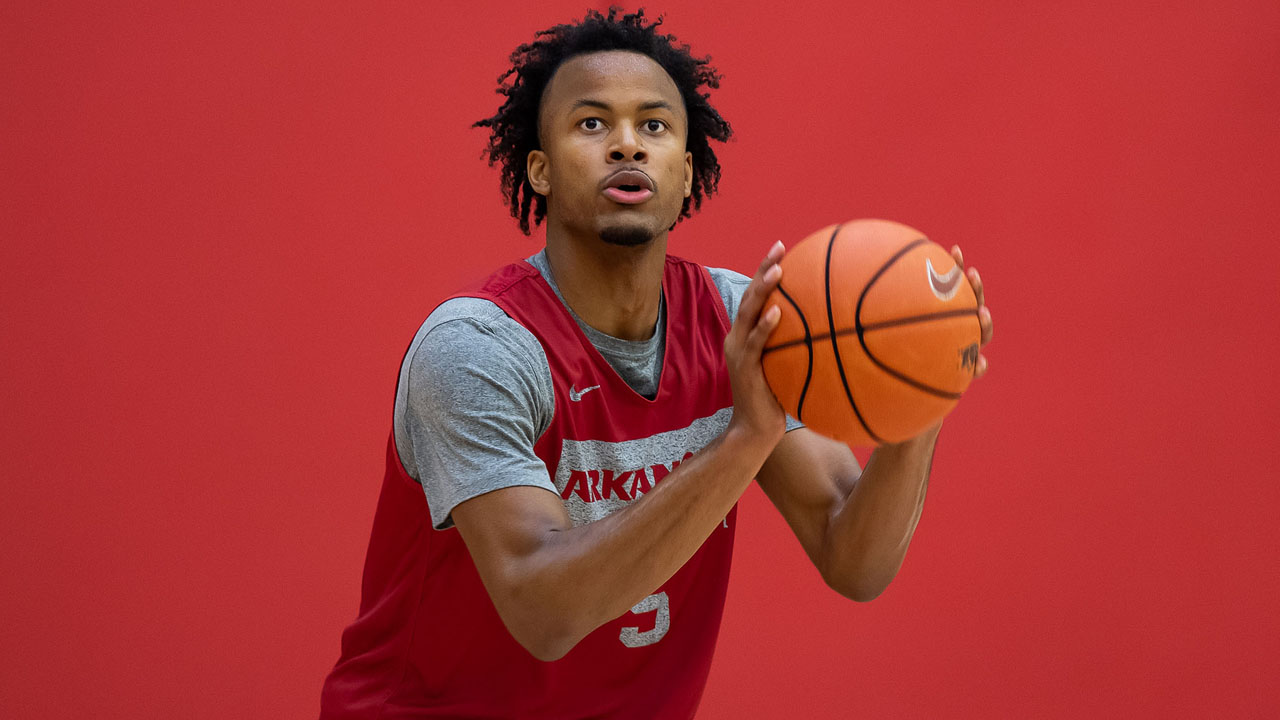 Moses Musings: Catching Up With Moses Moody
Moses Musings: Catching Up With Moses Moody
What were some positives from being in quarantine?
After two years at Montverde in Florida, I was able to spend time with my family before I started my freshman year in college.
What were some creative things you did to do your workouts due to the pandemic?
My workouts included running up and down the stairs at our home and putting up shots at the park.
What was something you missed about basketball during this time away?
I missed out on the national tournament. (Note: Monteverde Academy was the consensus #1 team in the country and the favorite to win the eight-team, GEICO Nationals. Oak Hill Academy, featuring fellow Razorback freshman KK Robinson, was a potential participant as well.)
What are your hobbies outside of basketball?
I like to play ping pong and I want to learn to play tennis.
You are playing your ultimate fantasy game, who is your team?
My team would be LeBron James, Devin Booker, Derrick Rose, Joe Johnson and Shaquille O'Neal.
If you had a prepaid credit card with no limit, what things are first on the list?
I would like to get my mom a boat and I want to be able to put my people in positions to succeed.