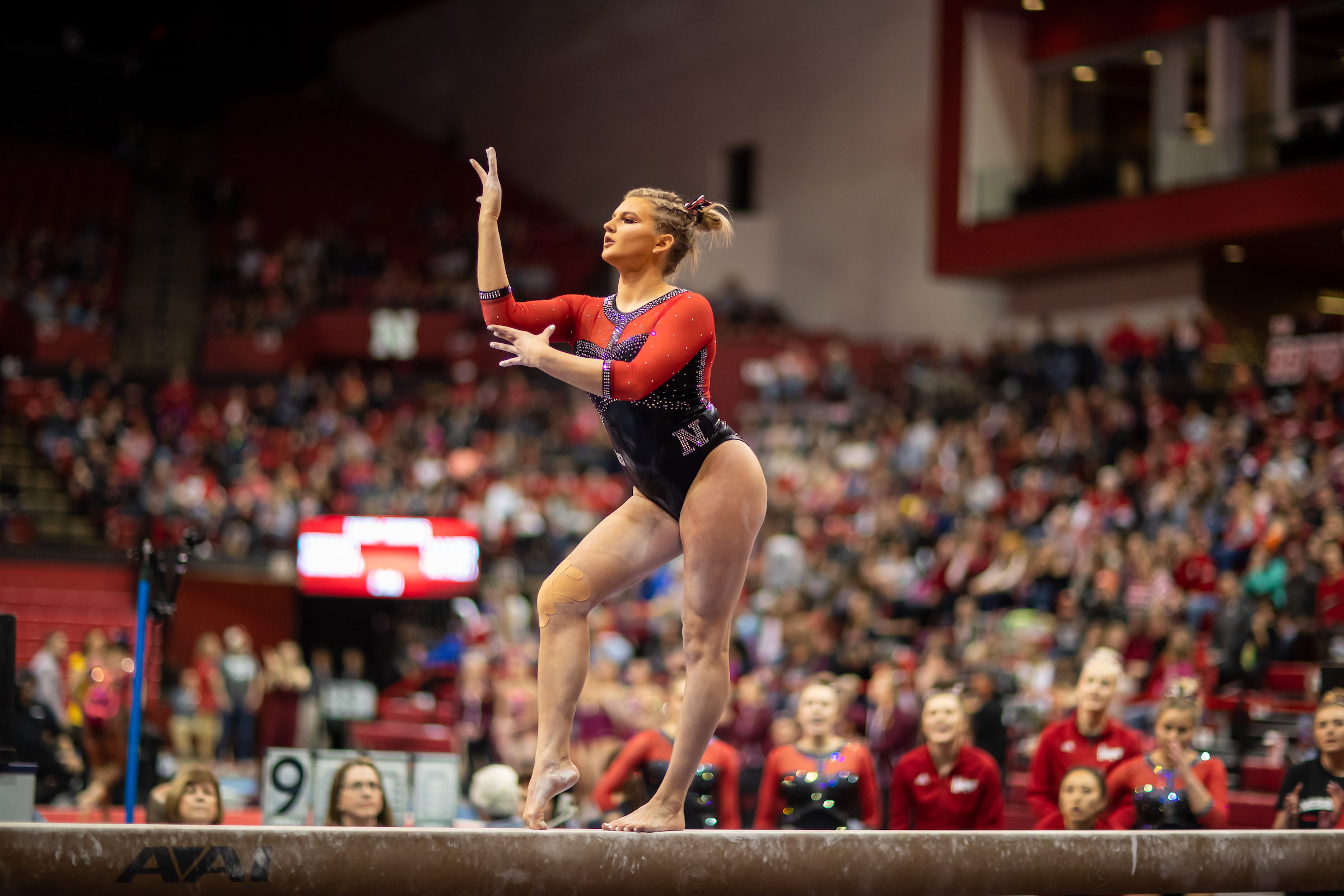 Orel Added to Wieber's Staff as Volunteer Assistant
FAYETTEVILLE, Ark. – Arkansas gymnastics head coach Jordyn Wieber announced Catelyn Orel has joined her inaugural staff as a volunteer assistant coach.
Orel, from Blue Sage, Missouri, recently graduated from Nebraska with a degree in management after a competitive career as an all-around performer for the Cornhuskers. Along with her duties as a volunteer assistant coach, she will also serve as the team's lead choreographer.
"We are so thrilled that Catelyn will be joining our program as the volunteer coach and lead choreographer," Wieber said. "She brings so much energy & creativity and can help our team tremendously with her choreography & knowledge of the sport."
Orel wrapped her collegiate career in 2019, returning from injury in February to become a fantastic contributor on uneven bars, balance beam and floor exercise, providing a major spark to the Huskers floor lineup. She matched two of her career-best scores on beam at 9.825 against Southern Utah on March 2 and on floor with a score of 9.90 at the Big Ten Championships on March 23.
Following a season-ending injury that sidelined her for the 2017 campaign, Orel was an integral part of Nebraska's Super Six success on bars and floor in 2018. Known for her expressive and energetic floor performances, she posted a career-high 9.900 on floor at the Big Five meet on March 17 and season-best 9.825 on bars at the Masters Classic. She will be reunited with Arkansas assistant coach Chris Brooks, who coached Orel at Nebraska during the 2018 season.
"I am so honored and excited to be able to join the new, tremendous Arkansas staff," Orel said. "I cannot wait to be a part of this reputable program and continue to shape the future of Razorback gymnastics."
Orel capped her freshman season with a trip to the NCAA Championships, competing on bars, floor and beam, leading the team in bars at 9.8375 to help the Huskers to an eighth-place finish. She excelled in the classroom as well, earning multiple Academic All-Big Ten honors, received the Big Ten Sportsmanship Award and was a NACGC/W Scholastic All-American in 2016.
Before her time at Nebraska, Orel trained at Great American Gymnastics Express (GAGE) in Blue Springs, Missouri. She claimed two Missouri State titles, one in vault in 2014 & another on beam in 2015, and was also a 2012 J.O. National Championships qualifier.
For more information on Arkansas gymnastics, follow @RazorbackGym on Twitter.